Warehouse Worker (Full time)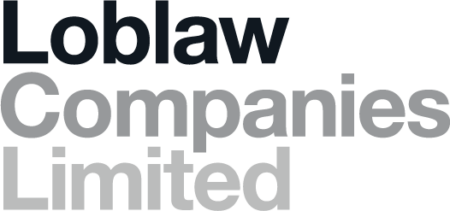 Ville : Edmonton, Alberta
Catégorie : Full time
Industrie : Supply Chain & Distribution
Employeur : Loblaw Companies Limited
Location:
16104 121 A Ave, Edmonton, Alberta, T5V 1B2
At Loblaw, we help millions of Canadians get through their best days, worst days, celebration days, and every day. Through our innovation and quality products, we're here for our friends, neighbours, family members and colleagues.

We succeed through collaboration and commitment and set a high bar for ourselves and those around us.

We're looking for adaptable people who are thrilled to join us in our goal of helping Canadians Live Life Well®. Whether you are just starting your career, re-entering the workforce, or looking for a new job, this is where you belong. We promote leaders at every level and support our people to follow their passion.
Why is this role important?
About the Role:
The Warehouse Worker role is ideal for those who love to work independently and stay active, while being supported by a collaborative team in a fast-paced unionized environment. In this role, successful candidates will safely and accurately pick orders of groceries for hundreds of different Loblaw stores across the region.

What you will do:
Collect and assemble pallets of grocery products and other household items operating an electric pallet jack, wrapping the assembled pallets, and preparing them for shipment
Ensure items are accurately and efficiently picked and identified to avoid discrepancies
Adhere to all safety and equipment regulations and maintain a clean work environment
Able to take direction from a voice-automated system to pick and organize orders

What you will need:
Completed or completing a Secondary School Diploma or GED Equivalent is considered an asset
Experience operating an electric-powered pallet jack would be considered an asset
Warehouse or general labour experience is preferred
Able to lift and carry up to 60lbs, repeatedly with accuracy in a timed environment
Comfortable working in a temperature-controlled environment (+22 to -28 Degrees in some locations)
Flexible straight 8-hour shifts available (day, afternoon and night)

Join a team committed to helping you grow your career and one that provides new opportunities. We offer a competitive compensation package with bonus incentives and an inclusive workplace that thrives on our core values of Care, Ownership, Respect and Excellence.
Loblaw is committed to sustainability by sourcing products with integrity and making a positive difference in the community. Our CORE Values – Care, Ownership, Respect and Excellence – guide all our decision-making and come to life through our Blue Culture. We offer our colleagues progressive careers, comprehensive training, flexibility, and other competitive benefits – these are some of the many reasons why we are one of Canada's Top Employers, Canada's Best Diversity Employers, Canada's Greenest Employers & Canada's Top Employers for Young People.
Employment Type:
Full time
Type of Role:
Regular
We have a long-standing focus on diversity, equity and inclusion because we know it will make our company a better place to work and shop. We are committed to creating accessible environments for our colleagues, candidates and customers. Requests for accommodation due to a disability (which may be visible or invisible, temporary or permanent) can be made at any stage of application and employment. We encourage candidates to make their accommodation needs known so that we can provide equitable opportunities.    
Please Note:  
Candidates who are 18 years or older are required to complete a criminal background check. Details will be provided through the application process.