Technical Support Analyst (12 – 18 Months)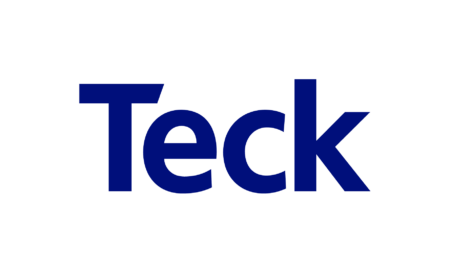 Ville : Logan Lake, British Columbia, CA
Catégorie : Business Professionals
Industrie : Mining/Quarrying
Employeur : Teck
Highland Valley Copper
Want to make a difference? We are embarking on a technological journey that will change mining forever! Join a fast paced, high energy, and dynamic team that is modernizing mining for the future.
Reporting to the Supervisor, Digital Systems, the Technical Support Analyst, is responsible for supporting end users with computer problems. This role requires hands-on support with excellent customer service and communication skills to develop positive relationships with clients and technical teams.
To be successful in this role we are looking for someone who has outstanding communication and interpersonal skills, who has exceptional problem solving, and troubleshooting skills and can translate technical information to people of varying skillsets and backgrounds. Someone who is self-motivated, but collaborates well with a team, and has a passion for continuous improvement.
Join us in the Highland Valley and enjoy a variety of recreational opportunities such as hiking, skiing, fishing, and golf! The mine site is a 50-minute drive from Kamloops, B.C which provides all of the comforts of city living. The mine site is also close to Merritt, Ashcroft, and Logan Lake, which all exude a small-town community atmosphere.
Responsibilities:
Be a courageous safety leader, adhere to and sponsor safety and environmental rules and procedures
Assist end users with computer, printer, mobile device problems
Application and hardware installations
Identify issues and propose resolutions, advancing to appropriate personnel as needed
Evaluate information gathered from various sources, reconcile differences, and translate high-level information
Apply organizational change management techniques to derive more value from existing technologies and ensure maximum adoption of new technologies
Develop and maintain standards and documentation
Qualifications:
Undergraduate degree in a related field such as Computer Science, Information Technology, or a technical diploma with a combination of relevant experience
Two to four years demonstrated ability in delivering and supporting information technology services, network infrastructure or relevant experience in an industrial setting, preferably in mining
Knowledge of Microsoft Windows desktop and server Operating Systems, virtualization, Active Directory, and computer networking fundamentals
Experience in Office365, Microsoft Azure, ServiceNow
Understanding ITIL best practices; experience implementing within a project environment would be an asset
Valid class five drivers' license
About Teck

At Teck, we value diversity. Our teams work collaboratively and respect each person's unique perspective and contribution. 
 
Qualified applicants interested in joining a dynamic team are encouraged to submit a resume and cover letter electronically.  
 
We wish to thank all applicants for their interest and effort in applying for the position; however, only candidates selected for interviews will be contacted.  
 
Teck is a diversified resource company committed to responsible mining and mineral development with major business units focused on copper, steelmaking coal and zinc, as well as investments in energy assets. 
 
Headquartered in Vancouver, Canada, its shares are listed on the Toronto Stock Exchange under the symbols TECK.A and TECK.B and the New York Stock Exchange under the symbol TECK. 
Learn more about Teck at www.teck.com or follow @TeckResources.