Software Developer, Manufacturing Process Automation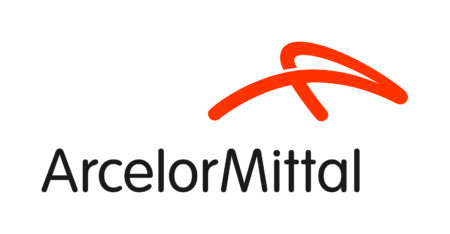 Ville : Hamilton
Catégorie : Engineering & Technology
Industrie : Manufacturing
Employeur : ArcelorMittal
Requisition ID:  22350 
Do you want to work at one of Canada's Top 100 Employers? We're looking for people who are driven by excellence to work with innovative technology to create the material tomorrow's world will be made of.
At ArcelorMittal Dofasco, we play a key role in North America's advanced manufacturing supply chain working with the top automotive, energy, packaging, and construction brands to develop lighter, stronger and more sustainable steel products – from cans to cars.
We are at the forefront of the steel industry with a plan to change the way we make steel to significantly reduce GHG emissions in the short term, while reaching net zero before 2050. Ours will be the first integrated steelmaking site in the world to make this transformation and it will happen by 2028. Our global company is leading the world with significant decarbonization projects in North America and Europe and our site is key to this plan.
ArcelorMittal Dofasco is Hamilton's largest private sector employer with more than 4,500 employees, shipping 4.5 million net tons of high quality flat carbon steel annually. Our iconic tagline "Our Product is Steel. Our Strength is People. is a true expression of our belief that our people are our competitive advantage.
Software Developer - Manufacturing Process Automation
ArcelorMittal Dofasco
Process Automation Department
Background
ArcelorMittal Dofasco operates a world class computer integrated manufacturing facility in Hamilton, utilizing state of the art information technologies.  The Process Automation Department is responsible for large scale, high impact computer software application systems that are integral to manufacturing processes, from raw materials to finished products.  We continually stretch the limits and capability of automation, to enable ArcelorMittal Dofasco's industry leading performance. 
Position Description
We are seeking a full-time employee with an educational background in Engineering or Computer Science, to work as part of high-performing teams that develop, support and improve manufacturing related software application systems. These systems are implemented using object-oriented software, inter-system messaging, and relational database technologies. These systems are essential to the operation of our industry-leading manufacturing processes and are part of one of the largest integrated IT environments in Canada. Our personnel have opportunities to work across many IT technologies within a continuous improvement culture. As personnel capabilities expand over time, responsibilities widen and the opportunity for advancement grows.
Desired Skills & Experience
University degree in an engineering or computer science program, with formal software training or experience

Passion for software development

Software architecture, design, development, modification, testing, deployment & validation

Object-oriented programming using C++, C# or Java

Integrated development environment, such as Visual Studio

SQL and related Oracle/SQL Server software tools

Knowledge of software development life cycle:  analysis, design, implementation, testing, commissioning, validation & documentation

Problem investigation, analysis and solving

Technical learning and knowledge development

Teamwork and collaboration

Initiative and drive

0 – 5 years professional experience
Work Environment
Combination of remote, office and manufacturing plant environments

Highly collaborative

Many training opportunities

Free parking

Company performance bonuses

Tuition refund plan for continuing education

Three on-site gym facilities and many Wellness programs

Comprehensive medical, dental & retirement benefits
Work Expectations
Normal hours of work are daytime, Monday to Friday (8 hours per day, plus lunch)

Occasional extended, paid hours as required to meet project deadlines or peak workloads

Flexibility to determine work day start and end times, to fit personal needs
Dofasco supports both personal and family health and well-being.  In addition to on-site gyms Dofasco employees have access to a unique 750-acre recreation park that features community activities, sports events as well as multiple on-site fitness facilities with state-of-the-art equipment.
We would like to thank all those who apply in advance since only applicants selected to complete an online assessment will be contacted.  
ArcelorMittal Dofasco is an equal opportunity employer and encourages all qualified candidates to apply and we are committed to providing accommodations for people with disabilities to support their participation in all aspects of the recruitment and selection process.  If you require accommodation, we will work with you to meet your needs.