Signals & Communications Manager Construction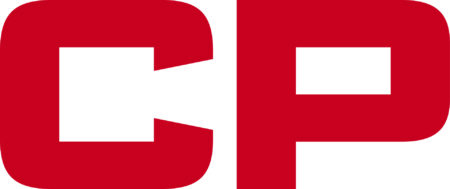 Ville : BC wide, BC, CA
Catégorie : Other
Industrie : Transportation
Employeur : Canadian Pacific
Canadian Pacific (CP) and Kansas City Southern (KCS) are now CPKC. As the only truly North American railway, we are making big moves! Drawing on our strong foundations and heritage, CPKC moves essential goods across our 20,000-mile network to support economic growth throughout Canada, the U.S. and Mexico. Be a part of history as we connect a continent and create exciting career opportunities across our new transnational network. Visit cpkcr.com to learn about the CPKC advantage, our purpose and culture.
PURPOSE OF THE POSITION:
Accountable for providing the guidance and managerial leadership of employees responsible for the installation and maintenance of signals & communications systems in accordance with S&C Standards and Regulatory requirements to permit the safe operation of trains on the territory.
POSITION ACCOUNTABILITIES:
Directs safety leadership and fosters continuous improvement in workplace safety;

Monitors performance of the construction services delivered and initiates corrective action where appropriate;

Implements policies, processes, and procedures to improve productivity and efficiency;

Identifies and recommends innovative work methods, new processes, and best practices;

Accountable for completion and requirements of S&C Construction RED Book and Recommended Practices for construction projects;

Liaises with Regulatory agencies for compliance and new installations;

Liaises with Third Party, Provincial and local Municipalities. 

Manage the work performed and within budgetary guidelines;

Coach/mentor direct reports to improve their effectiveness, assess personal effectiveness and provide development opportunities;

Provide input to modify the integrated plan according to adjustments in demand and schedule;

Fully utilize the collective agreement for effective work management.
POSITION REQUIREMENTS:
Minimum High School diploma and an Electronics Diploma an asset;

5 Years S&C Construction/Maintenance experience;

Working knowledge of S&C Principles;

Working knowledge of S&C equipment;

Knowledge and comprehension of collective agreements;

Knowledgeable on S&C Standards and Regulatory requirements;

Demonstrated ability in Planning, Prioritizing and Execution to the plan;

Good computer skills (word, excel, PP, SAP, CAM's);

Good problem solving and analytical skills;

Proven ability to communicate effectively both verbally and written;

Leadership and strong interpersonal skills;

Ability to be available for emergent situations;

Sense of urgency;

Significant travel and overnight stays;

Demonstrated commitment to regulatory compliance;

Proven dedication to leading safety initiatives;

Dedicated to safe, on time, on budget, quality construction;

Valid Drivers License required.

Meet the medical requirements of a Safety Sensitive position.

May be required to obtain a certification as a conductor or locomotive engineer.
WHAT CP HAS TO OFFER:
Flexible and competitive benefits package

Completive company pension plan

Employee Share Purchase Plan

Performance Incentive Program 

Annual Fitness Subsidy
ADDITIONAL INFORMATION:
As an employer with national presence, the possibility does exist that the location of your position may be changed based on organizational requirements.
Medical Requirements: 
Operating safely is a core foundation of CP. Our commitment is to protect our people, customers, communities in which we operate, the environment and our assets. We are also committed to a healthy and safe workplace. CP's Alcohol and Drug Policy and Procedures ("Policy and Procedures") support these commitments.   All new hires for a safety sensitive position will be required to complete a pre-employment medical that includes a physical, vision, hearing, alcohol, and drug audit assessment. Pre-employment qualification drug test(s) are also required. This includes candidates participating in the Trainee Program who will also be required to pass a drug test during the training process before receiving final qualification for the position.
Background Investigation:
The successful candidate will need to successfully complete the following clearances:       
Criminal history check 

Reference check 

Education verification 
Management Conductor Program:
Becoming a qualified conductor or locomotive engineer is the single best way for a management employee to learn the business at CP. You may be required to obtain a certification or to maintain your current certification/qualification as a conductor or locomotive engineer. 
CP is an equal opportunity employer committed to the principles of employment equity and inclusion. We welcome applications from all qualified individuals. All applicant information will be managed in accordance with the federal Personal Information Protection and Electronic Documents Act ("PIPEDA"). 
 

Req ID:

101052

Department:

Engineering

Job Type:

Full-Time

Position Type:

Non-Union

Location:

BC wide

,

British Columbia

Country:

Canada

% of Travel:

60-70%

# of Positions:

1

Job Grade:

Level 4
Job Available to:

Internal & External