Shipper Receiver (Night shifts)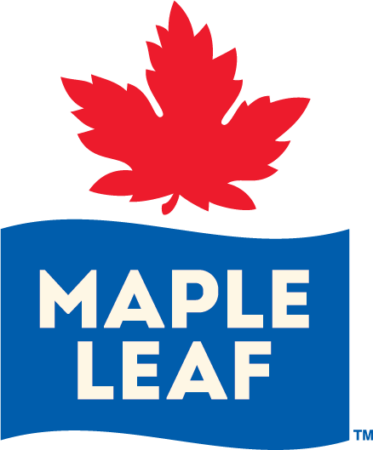 Ville : London
Catégorie : Manufacturing
Industrie : Food/Packaging
Employeur : Maple Leaf Foods
Exciting opportunities available in our night shift at our new plant located at 1577 Wilton Grove Rd, London, Ontario.
Position: Shipper Receiver - Night Shift
Position Type: Full Time
Quick Plant Facts
Will have over 1,600 Team Members after ramp-up!
Plant size of over 660,000 sq ft!
Plant is brand new and incorporates leading edge health and safety, food safety, environmental, and animal welfare processes and technologies to advance our vision to be the most sustainable protein company on earth.
Why Join Our Team?
Maple Leaf Foods is a leading meat and plant-based protein company. Each Maple Leaf team member has a voice and plays an active role in helping all of us achieve our goals. We support one another to grow professionally, to learn new skills and to take on challenging experiences.
Rate: $ 22.94/hr. plus shift premium
What we have to offer:
Exciting opportunities available in our afternoon shift at our new plant located at 1577 Wilton Grove Rd, London, Ontario.
Be part of a company with an inspiring and unique vision, with a deep commitment to sustainability and expanding its leadership in sustainable protein across North America
Exciting opportunities to learn and grow with us
Competitive wages, shift premiums, bonuses, and rewards & recognition, and referral programs
Benefit and Dental plans including short-term and long-term disability, major medical, and life insurance
Retirement savings plan with employer contribution
Employee & family assistance program (EFAP), Employee resource groups (ERG's), and Mental health support programs.
A snapshot of some things you will do:
Coordinate and schedule all inbound deliveries coming into the facility.
Coordinate and schedule all outbound traffic for finished goods going to EDC, MWDC, and/or to the US for local and long-distance loads.
Work with Production Team to ensure all materials required for US-bound loads are ready. Schedule loads and ensure targets/goals are met.
Liaise between the Shipping Department and all other functional departments/areas.
Analyze and investigate all inventory discrepancies as required, correcting SAP system and invoice-related issues to reflect accurately.
Enter inbound delivery information into SAP for Shipping personnel as required, MIGO transactions as needed.
Responsible for correct allergen and material labelling.
Ensure FIFO methodology and all other SOPs are being adhered to.
Maintain shipping records, including tracking and shipping history, and provide information for traceability as required.
Performing any duties deemed necessary according to daily requirements and working overtime when necessary
What you will bring:
You are a team player who is willing to learn new tasks
You are able to read, write and communicate in English
You are comfortable handling or working around raw poultry products
You are able to work in compliance with GMPs, HACCP, Health & Safety and WHMIS requirements
Lift truck certification is required to operate powered equipment
You are able to work in a fast-paced work environment with repetitive tasks in a wide range of environmental conditions
All applicants must be 18 years or older and provide documentation to prove eligibility to work in Canada.
Maple Leaf Foods is committed to ensuring the health and safety of all our employees. As part of this commitment, we have adopted several COVID-19 safety measures, including a requirement for all employees to be fully vaccinated by March 31, 2022 and to show proof of vaccination. In keeping with this policy, successful candidates will need to provide proof of vaccination at their orientation. We will of course consider accommodations for anyone unable to be vaccinated following human rights and other applicable laws.
Maple Leaf Foods is committed to Employment Equity and maintaining a diverse workforce.  Job applicants with a disability who require reasonable accommodation for any part of the application or hiring process can contact our Talent Attraction Team at accommodations@mapleleaf.com. Reasonable accommodations will be determined on a case-by-case basis and your request will be responded to as soon as possible.