Senior Radiation Protection Technician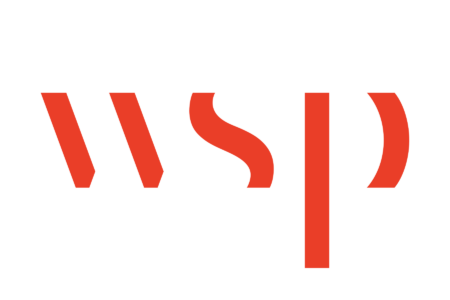 Ville : Port Hope, ON
Catégorie : Z-WSP E&I Canada Ltd.
Industrie : Engineering
Employeur : WSP
PORT HOPE
WSP is one of the world's leading professional services firms – made stronger with the recent creation of WSP E&I Canada Ltd., a wholly-owned subsidiary of WSP Canada Inc.
We have over 63,000 team members across the globe. In Canada, our 12,000 people are involved in everything from environmental remediation to urban planning, from engineering iconic buildings to designing sustainable transportation networks, from finding new ways to extract essential resources to developing renewable power sources for the future. Our purpose is to future proof our cities and environments.
The Opportunity:
WSP E&I is currently recruiting for a Senior Radiation Protection Technician with experience in the nuclear industry, to join the Construction & Remediation group located in Port Hope, ON.   
Sr. RP technicians are expected to actively support site activities by promptly responding to requests for RP services. Much of this work is expected to be outdoors.    All of this work will be done in a team environment (other RP staff, site staff, other employees and other individuals who are on site).  Sr. Radiation Protection (RP) technicians are responsible for the day-to-day operation of the site's radiation protection program. 
Why WSP?
We value and are committed to upholding a culture of Inclusion and Belonging
Our Flexible Work Policy – we recognize the importance of balance in our lives and encourage you to prioritize the balance in yours. We will support you on and off the job so you can be fully present in both your work and home lives.
Our

Hybrid Work Policy

- a combination of in-person and remote working, enables us to purposefully think of how we work, who we need to work with, and where the work should be done.
A Canadian success story - we're proud to wear the red and white of this beautiful country and show the world what Canada has to offer.
Enhance the world around you - from the environment to the highways, to the buildings and the terrain, WSP is the fabric of Canada.
Outstanding career opportunities - we're growing and pushing ourselves every day to be greater than yesterday - we're open to your ideas and trying new things.
A phenomenal collaborative culture and a workforce filled with genuinely good people who are doing humbly important work. Come find out for yourself what it's like to be a part of our journey.
We offer attractive pay, flexible work options, a great corporate culture, comprehensive and employee-focused benefits including virtual healthcare and a wellness platform as well as great savings programs, and a clear vision for the future.
#WeAreWSP
 
A day in the life:
Routine activities include, but are not limited to:  
Measurement of gamma radiation fields.

Measurement of surface contamination using either radiation detectors or swipe sampling. - Collection of airborne monitor samples.

Management of personal dosimeters for the workforce.

Deployment of airborne radiological monitors.

Ensure control and calibration of all radiation detection equipment.

Delivery of training and coaching to site workers.

Providing RP coverage to nominally 1-10 site workers at any given time.

Summary and analysis of routine data for compilation into routine reports.

Ensuring compliance with site radiation safety procedures by workers and visitors.

Maintenance of RP facilities and equipment.

Support the RP management and site management teams.

Provides coaching, mentoring and guidance to other less experienced RP technicians, and supervises work.

Additional tasks, as necessary.
What you'll bring to WSP ...
Bachelor's degree in nuclear engineering, radiation science or health physics (or related field) preferred.

College diploma / certificate in radiation science or radiation protection (or related field) preferred.

College diploma / certificate in environmental science acceptable.

Minimum of three (3) years of relevant work experience required.

Individuals with previous work experience as a Sr. RP technician will be considered.

Demonstrate an understanding of radiation safety principles consistent with their background and training.

Experience with a variety of survey instruments for the purposes of field measurements.

Ability to convert between different radiation units.

Ability to lead small teams to successfully complete a complex task.

Ability to sort, compile and summarize routine data using typical Microsoft Office products such as Excel.

Act as role models for compliance with the site radiation protection program.

Perform all assigned tasks diligently and thoroughly assuring complete and accurate documentation as required.

Strong ability to clearly and concisely, communicate in English, both written and verbal.

Radiation Protection Technicians are generally not involved in tasks that would be considered heavy labour. The site is environmentally challenging with some temperature extremes involved (very cold to very warm). Precautions are always utilized in these cases.

They will be expected to walk outdoors (sometimes in rugged terrain) regularly while carrying instrumentation.  They will be expected to work in and around water. 

RP Technician may be required to use ladders.

Must be able to lift up to 5kgs on a frequent basis and 10kgs on an occasional basis.

Must be able to stand for up to 3 hours at a time, and/or able to work with arms extended (in surveying equipment and trucks while holding survey/decon instrumentation) for up to 15-20 minutes at a time.

Must be able to work at heights and inside confined spaces. 
Personal Protective Equipment (PPE)
All Sr. RP technicians must be capable of wearing PPE, including respirators if required. Site-specific radiation protection PPE will be provided. 
Security
Must be able to obtain Federal Government Reliability Clearance, this requires that you have a minimum of five (5) years living & working in Canada as either a Permanent Resident or Citizen
Hours
The site is nominally operated from sunrise to sunset Monday to Friday.
Some overtime may be requested (e.g., before hours, after hours or occasional weekends). 
Adjustments based on the site requirements will be necessary from time to time.  A typical shift includes paid time off for breaks and unpaid lunch periods.