Senior Project Manager, Rail & Transit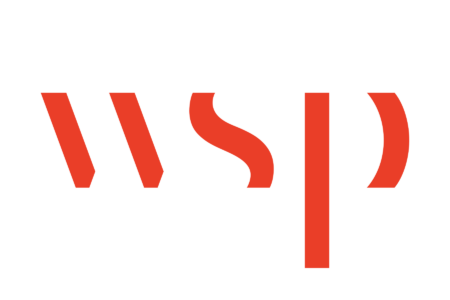 Ville : Toronto, ON
Catégorie : T&I - Transportation Systems
Industrie : Engineering
Employeur : WSP
THORNHILL
WSP is currently seeking a Senior Project Manager to join our Rail & Transit team in Thornhill, ON.  Reporting to the Manager, Rail, the Senior Project Manager will have significant experience in project procurement, project leadership and an understanding of progressive design-build procurement model. The Senior Project Manager will have in-depth knowledge and direct experience procuring and managing collaborative procurement models.
The Senior Project Manager will plan, organize, monitor, and oversee multiple projects within the Rail & Transit market.
RESPONSIBILITIES
Manage relationships with project stakeholders including advising the stakeholders, making project-wide decisions, and sharing leadership responsibilities for the projects to define the procurement strategy and project structure;
Advise and support to create the Owner's project team for Progressive Design-Build projects which can include the development of an organizational chart;
Analyze risks and perform trade-off analyses for various procurement models as well as identifying successful mitigation measures for procurement risks;
Maintain regular communication with clients regarding project status and project quality, and proactively resolve issues;
Collaborate with multi-disciplinary teams of Project Managers, Engineers, Planners, Designers, Inspectors, and other staff under a partnership, joint venture or sub-consultancy as required;
Effectively work with and lead teams through the successful completion of medium to large complex projects while managing multiple projects at a time;
Prepare project work plans and schedules, and obtain management/client approval;
Lead and manage business development initiatives including Requests for Qualifications and Requests for Proposals; with input from others, compile a comprehensive and realistic scope of work, and prepare a complete and accurate fee estimate, in a format suitable for obtaining the required management approvals;
As a leader, provide mentoring, assistance, encouragement and motivation to team members, including assisting the Department Manager with the establishment of development and performance goals, fostering an environment focused on achievement, and formal and informal performance review.
QUALIFICATIONS
A University Degree in Engineering, Planning or equivalent, with 15+ years in Project and/or Program Management and experience on large, complex engineering and construction projects.  Additional higher qualifications such as Masters or Ph.D. will be viewed as assets.
Is a licensed Professional Engineer in the province of Ontario (or be eligible).
Project or Program Management Professional certification (i.e. PMP) is an asset.
Experience leading multi-disciplinary teams of project professionals; concurrently managing issues, scope and quality while bringing projects to successful completion within the cost and time requirements.
Experience within an engineering consulting environment is preferred;
Experience with complex transit infrastructure, including at least one of bus, heavy and light rail, commuter rail and subway technologies, facilities, stations and associated infrastructure;
Familiarity with all commonly used project delivery models;
Strong business development and client management skills, including sound understanding of contract law, scheduling techniques, and budget development;
Experience in project planning, risk management, cost management and schedule management, and methods of analyzing and reporting project performance on financial and other KPIs;
#rail2022
#OnCorr