Senior Manager, Commercial Digital Operations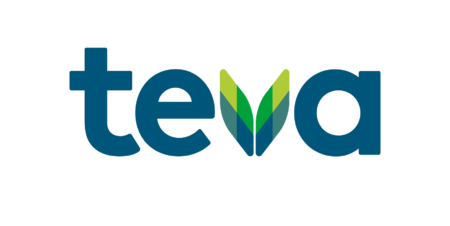 Ville : See posting
Catégorie : See posting
Industrie : Pharmaceutical/Healthcare
Employeur : Teva Canada
Who are we?
Teva is a global pharmaceutical leader and the world's largest generic medicines producer, committed to improving health and increasing access to quality health solutions worldwide. Our employees are at the core of our success, with colleagues in over 80 countries delivering the world's largest medicine cabinet to 200 million people every day. We offer a uniquely diverse portfolio of products and solutions for patients and we've built a promising pipeline centered around our core therapeutic areas.  We are continually developing patient-centric solutions and significantly growing both our generic and specialty medicines business through investment in research and development, marketing, business development and innovation. This is how we improve health and enable people to live better, healthier lives. Join us on our journey of growth!
Job Description
The Senior Manager, Commercial Digital Operations is responsible to develop and execute a cross-functional digital / multichannel business strategy for Teva Canada with the goal of improving profitability and efficiency within the organization while identifying and capitalizing on areas of future growth.
Main Accountabilities:
Utilizing a highly collaborative approach together with Teva's Global Digital Commercial Team, develop, execute and establish a digital / multichannel transformation strategy for Teva Canada covering all organizational units and customers

Develop and execute associated 'sub strategies' needed to deliver the overall transformation: customer data, technology, people/skills

For selected brands, act as an internal consultant for the design of omni-channel marketing campaigns

Develop measures to quantify tangible results (including e.g. commercial impact) of digital activities

Together with BU leaders, develop digital standards and KPIs to be embedded in Employee objectives to drive results through digital transformation
Project and Change Management
Set up and implement digital knowledge building and processes ensuring that relevant staff have access to and make use of latest market developments and opportunities (as identified in the strategy)

Work closely with brand teams to ensure a customer-centric, omnichannel approach to all commercial activities

Support teams in managing change resulting from the multi-channel marketing strategy implementation
Operational Support
Influence and support successful usage of digital communication channels as part of the multichannel mix (e.g. Web platforms, eCommerce, E-mail) and content (e.g. interactive pieces) across the customer journey

Define and lead optimal operations model for all digital activities, leveraging global investments / resources where available
Monitoring
Create and maintain proper performance tracking, KPIs, data analyses and other agreed data metrics to be shared with key stakeholders for all aspects of digital transformation, including campaigns and competition
Qualifications
6+ years of applicable professional experience, with at least 3+ years of pertinent digital experience, such as:

Digital leader in FMCG, pharma/healthcare, or related sector

Leader in customer-driven marketing, communications and/or digital management consultancy

Strong ability to lead / influence without direct authority

Familiarity with latest trends in leveraging digital solutions in Commercial/CRM environment (pharma relevant experience would be a definite asset)

Track record in implementation of digital transformation and change management projects

Capability to manage complex, cross-company projects/processes

Strong collaboration focus and networking capabilities

Excellent interpersonal skills, decisive and resilient

Outstanding verbal and written communication skills in English, spoken and written French is an asset

Changeable and flexible. Thrive while working in a fast-paced, dynamic environment

Able to handle pressure/deadlines
Already Working @TEVA?
If you are a current Teva employee, please apply using the internal career site available on "Employee Central". By doing so, your application will be treated with priority. You will also be able to see opportunities that are open exclusively to Teva employees. Use the following link to search and apply: Internal Career Site
The internal career site is available from your home network as well. If you have trouble accessing your EC account, please contact your local HR/IT partner.
Teva's Equal Employment Opportunity Commitment
Teva Pharmaceuticals is committed to equal opportunity in employment. It is Teva's global policy that equal employment opportunity be provided without regard to age, race, creed, color, religion, sex, disability, pregnancy, medical condition, sexual orientation, gender identity or expression, ancestry, veteran status, national or ethnic origin or any other legally recognized status entitled to protection under applicable laws.