Senior Counsel, KPMG Delivery Network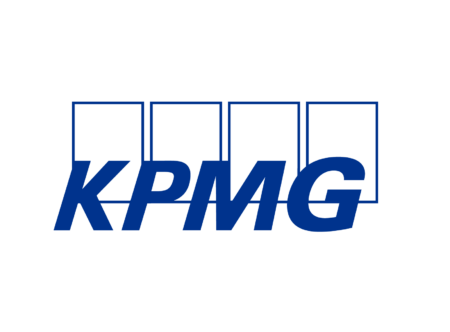 Ville : Toronto
Catégorie : Legal
Industrie : Finance
Employeur : KPMG
Overview
At KPMG, you'll join a team of diverse and dedicated problem solvers, connected by a common cause: turning insight into opportunity for clients and communities around the world.
The Opportunity
The world of global advisory, audit and tax compliance services for large multi-nationals is rapidly changing and heavily dependent on technology. The KPMG Delivery Network (KDN) is a KPMG special purpose member firm offering a way for clients to leverage KPMG top talent and technology platforms through regional teams of specialists, enabling economies of scale and a new way of working that expands beyond local capability.

Together with KDN, KPMG member firms can drive the sales and delivery of global solutions at a competitive price and in a repeatable and consistent manner. As a member of KDN, you'll be a part of the KPMG family working alongside some of our profession's most skilled practitioners on rewarding programs and initiatives that are changing the way business operates, delivering value to our clients, and driving positive change in the communities we serve.You'll be enabling KDN accelerate new ways of working, using cutting-edge technology and working together with our member firms located in nearly 150 countries to help us achieve our ambition to be the most trusted and trustworthy professional services firm.

And through your work, you'll build a global network and unlock opportunities that you may not have thought possible with access to great support, vast resources,and an inclusive, supportive environment to help you reach your full potential.
The Senior Counsel will be a member of the KDN Office of the General Counsel and report to the General Counsel. This role is fully dedicated to KDN, a legal entity separate and distinct from KPMG Canada. The successful candidate will:
Be an experienced corporate and commercial lawyer

Assist the General Counsel in executing KDN's strategy and legal priorities with a strong focus on Trust, Growth, Consistency and Accountability

Live our values and demonstrates independence and the highest ethical standards

Consult with KPMG International and other KPMG member firms where appropriate

Promote adherence to KPMG policies and professional standards within KDN

Collaborate with KDN business partners and other team members to identify and mitigate key legal issues and challenges

Contribute to the development and maintenance of a collaborative, inclusive and ethical culture
What you will do
The Senior Counsel will:
Advise on day-to-day matters including contracts, corporate governance, technology (including IP), privacy and data security, regulatory compliance and other issues which arise

Support transactions, entity set-ups and integration of new entities into the KDN group

Assist with HR and related employee issues

Manage KDN's compliance with all relevant laws and regulations in applicable jurisdictions and KPMG global policies

Work on KDN group and KPMG network initiatives

Help develop and implement governance and operational policies and procedures

Perform corporate secretarial and other governance work

Retain and efficiently manage external legal counsel on a global basis
What you bring to the role
Substantial experience advising businesses on corporate and commercial matters gained at a major law firm and/or large in-house department (transactional and non-transactional)

Substantial expertise in some of the following areas: corporate law and governance, M&A and legal entity set-ups, commercial law, contracts, technology (including IP), privacy and data protection, policy development and regulatory compliance

The ability to provide strategic, thoughtful and pragmatic legal advice

Confidence and professionalism and present this to individuals at all levels

Excellent verbal and written communication skills, including ability to be clear and concise

Cross-border experience is preferable

Qualified and licensed to practice as a lawyer in the Province of Ontario and fluent in English

Enjoy delivering as part of a team

Please note that this is a remote working position
KDN is inclusive!
Everyone brings a unique perspective. We want to harness diverse thinking by bringing bright minds together and valuing the differences that lead to stronger insights and innovation. At KDN, we recognise that we need Inclusion, Diversity and Equality to be successful. We want to attract, retain and develop diverse talent at all levels. This means recruiting from the widest possible pool of talent, removing barriers that can prevent our people from reaching their full potential, and fostering a fully inclusive environment which maximises collaboration and empowers everyone at KPMG to bring their whole selves to work. We encourage authenticity, honor individual priorities, and respect your choices.
Keys to your success
KPMG individuals Deliver Impact | Seek Growth | Inspire Trust and understand that a diverse workforce enables us to deepen relationships and strengthen our business.
Providing you with the support you need to be at your best
For more information about KPMG in Canada's Benefits and well-being, click here.
Our Values, The KPMG Way
Integrity, we do what is right | Excellence, we never stop learning and improving | Courage, we think and act boldly | Together, we respect each other and draw strength from our differences | For Better, we do what matters
KPMG in Canada is a proud equal opportunities employer and we are committed to creating a respectful, inclusive and barrier-free workplace that allows all of our people to reach their full potential. A diverse workforce is key to our success and we believe in bringing your whole self to work. We welcome all qualified candidates to apply and hope you will choose KPMG in Canada as your employer of choice. For more information about Inclusion, Diversity & Equity in Recruitment, please click here.
For general recruitment-related inquiries, please contact the HR Delivery Centre at cafmcdnhrsthotline@kpmg.ca.
If you have a question about accessible employment at KPMG, or to begin a confidential conversation about your individual accessibility or accommodation needs through the recruitment process, we encourage you to contact us at cafmcdnhrsthotline@kpmg.ca or phone: 416-777-8002 or toll free 1-888-466-4778.