Senior Consultant – Technology Risk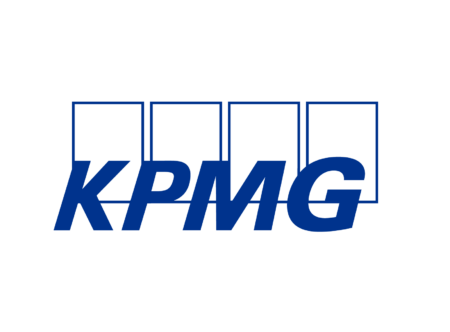 Ville : Toronto
Catégorie : Advisory
Industrie : Finance
Employeur : KPMG
Overview
At KPMG, you'll join a team of diverse and dedicated problem solvers, connected by a common cause: turning insight into opportunity for clients and communities around the world.
The opportunity:
Our Technology Risk Consulting services team is growing and we are looking for Senior Consultants to join our team in Toronto. The Technology Risk Consulting practice provides a variety of services to our clients. The successful candidate will focus primarily on performing IT risk reviews or providing IT internal audit support across the IT risk domain. Assessment topics include data governance, system asset management tooling and IT projects and broader information security topics. Senior Consultants will also be involved in training and guiding our new campus hires.

Learn more about KPMG Technology Risk Consulting here.
What you will do
Conducting assessments of IT risks and controls in support of internal and external audit and assurance engagements, related to for instance:

Data governance models, structures and procedures.

IT projects and system implementations.

Third party management.

System asset management tooling.

Supporting assessments for broader information security topics as well as IT General Controls (ITGCs).

Monitoring relevant technology risk standards and practices.

Developing risk and control matrices and reviewing procedures.

The review and provision of advice and assistance on business process controls.

Engagement risk management: quality assurance through file review, engagement planning, development and monitoring, engagement profitability - Simultaneously deliver multiple client engagements of varying size, scope and complexity.

Business development: taking a proactive active role in the business community to increase awareness of the firm's services and level of commitment to the local market, developing and maturing relationships with internal staff and clients, developing proposals, identifying and pursuing opportunities to increase the practice's penetration in the public and private sector.

Service Delivery: conducting research, performing technical testing, writing reports, conducting interviews and communicating regularly with clients and resources.

Guiding field engagement teams as well as coaching and mentoring junior staff members.
What you bring to the role
A successful candidate will possess a mix of the following skills and behaviors:
Bachelor's or Master's degree in Computer Science or equivalent.

Completion of relevant certifications (e.g., CISA, CRISC, CGEIT, ISO27001).

2 to 5 years of relevant experience in assessing information technology or business process risk ideally within a large consulting practice.

Strong understanding and experience with IT General Controls and controls based audits (e.g., SOC 1, ISO 27001) is preferred.

Experience with implementing and or evaluating data governance structures, system asset tooling, IT projects like system implementations, and IT governance.

Experience in the testing of controls in different IT environments.

Ability to work with little supervision and within a team environment.

Excellent written and oral communication skills, able to effectively express insights.

Demonstrated ability to learn and succeed in a fast-paced environment.

Attention to detail and strong organization and investigator skills.

Strong understanding of business and audit risks.

Has a high degree of personal confidence, enthusiasm and drive. Willingness and ability to travel both within Canada and internationally.
Keys to your success
KPMG individuals Deliver Impact | Seek Growth | Inspire Trust and understand that a diverse workforce enables us to deepen relationships and strengthen our business.
Providing you with the support you need to be at your best
For more information about KPMG in Canada's Benefits and well-being, click here.
#LI-Hybrid
Our Values, The KPMG Way
Integrity, we do what is right | Excellence, we never stop learning and improving | Courage, we think and act boldly | Together, we respect each other and draw strength from our differences | For Better, we do what matters
KPMG in Canada is a proud equal opportunities employer and we are committed to creating a respectful, inclusive and barrier-free workplace that allows all of our people to reach their full potential. A diverse workforce is key to our success and we believe in bringing your whole self to work. We welcome all qualified candidates to apply and hope you will choose KPMG in Canada as your employer of choice. For more information about Inclusion, Diversity & Equity in Recruitment, please click here.
For general recruitment-related inquiries, please contact the HR Delivery Centre at cafmcdnhrsthotline@kpmg.ca.
If you have a question about accessible employment at KPMG, or to begin a confidential conversation about your individual accessibility or accommodation needs through the recruitment process, we encourage you to contact us at cafmcdnhrsthotline@kpmg.ca or phone: 416-777-8002 or toll free 1-888-466-4778.