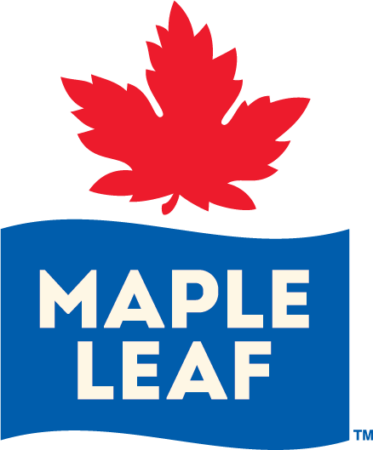 Ville : Brandon
Catégorie : General Labor
Industrie : Food/Packaging
Employeur : Maple Leaf Foods
Maple Leaf Foods - Brandon
EMPLOYMENT OPPORTUNITY
POSITION(S):
                   Sanitation Worker (Permanent, Full Time)
LOCATION:
                       6355 Richmond Avenue East Brandon, Manitoba
STARTING WAGE:
           $20.10 - $21.15/hour
+ Production Bonus of up to $1.00/hour
+ Attendance Bonus of up to $1.00/hour
+ Further increases as per Collective Agreement
Maple Leaf Foods is a leading Canadian food processing company committed to delivering quality food products to consumers around the world.  We are looking for Industrial Meat Cutters to join us at our Brandon, Manitoba plant.
POSITION SUMMARY:
The employee's primary tasks include cleaning production equipment, machines, and works areas in a food processing facility. Employee is responsible for handling and preparing cleaning chemicals, preparing sanitizers, preparing chemical concentrations, and handling and storing the chemicals.
A 100% company paid Benefits package is provided including Major Medical, Dental, Life Insurance, Short-Term and Long-Term Disability, as well as enrollment in the Maple Leaf Pension Plan.
Responsibilities:
Participate as part of a team in the processing of hogs to produce fresh and frozen produce
Assist with various tasks in the department assigned
Keep up with fast paced environment
High pressure washing and sanitizing
Scissor lift operator and Jitney operator
Be willing to adhere to all hygienic and food safety requirements in the plant
Required Skills:
Previous industrial / manufacturing plant experience is considered an asset
Ability to work in a wide range of environmental conditions from cool to warm and wet to dry
Physically fit and able to life, push, and/or pull, weight of up to 27kg (60 lbs.)
Experience working with and committed to Good Manufacturing Practices is considered an asset
Experience in food manufacturing within a fast-paced environment is an asset
Comfortable being part of a multi-cultural, unionized environment
Must be committed to safe work practices
Must have good communication and interpersonal skills and be focused on continuous improvement
Ensure safe and hygienic practices are applied to all tasks performed as per Company policies
APPLICATION PROCESS:
If you are willing to step into a new and exciting career, please submit your resume and cover letter via https://careers.mapleleaffoods.com/ 

email:

hrbrandon@mapleleaf.com
Maple Leaf Foods is committed to ensuring the health and safety of all our employees.  As part of this commitment, we have adopted a number of COVID-19 safety measures, including a requirement for all employees
to
be fully vaccinated by March 31, 2022 and to show proof of vaccination.   In keeping with this policy, successful candidates will need to provide proof of vaccination by March 31, 2022 (or prior to their first day of work if the start date is after March 31, 2022).  We will of course consider accommodations for anyone unable to be vaccinated following human rights and other applicable laws.

We thank all applicants for their interest in exploring employment opportunities with Maple Leaf Foods; however, only those selected for an interview will be contacted.