Safety Physician, Medical Director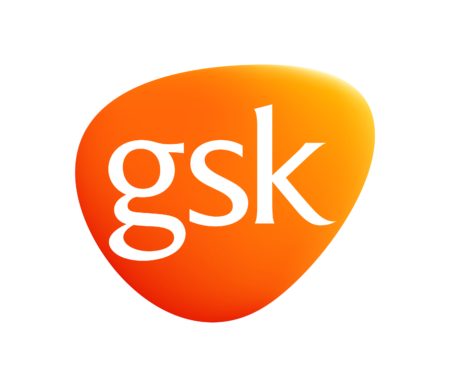 Ville : 1025 Boulevard Marcel Laurin
Catégorie : Other
Industrie : Healthcare
Employeur : GSK
Site Name:
Warsaw, Mississauga, Saint Laurent Montreal, Stevenage
Posted Date:
Feb 7 2023
Position summary
Who We Are: The Oncology, Immunology, and Early Phase Safety Evaluation and Risk Management (SERM) Group Global
Clinical Safety & Pharmacovigilance (GCSP) is responsible for the collection, processing and regulatory reporting of adverse events experienced by patients receiving GSK products and for the ongoing safety evaluation and risk management of all GSK products (marketed or developmental).
We are seeking talented and intellectually curious individuals who wish to join us and contribute to the development and support of novel therapies in the therapeutic areas of Oncology and Immunology.
There are also opportunities to work exclusively with treatments that are in the early phases of development. GSK is not developing a pipeline of "me too" drugs, rather we are seeking to be leaders in Oncology in the areas of immuno-oncology, synthetic lethality, epigenetics, and cellular & gene therapy.
Additionally, GSK is leveraging its expertise in Immunology to bring forward therapies to treat COVID-19. Our portfolio ranges from first-in-human compounds to marketed drugs, so there is the opportunity to learn and contribute across life cycle management. These are exciting positions because of the patients who motivate and the science which amazes us!
Who You Are: Are you a safety/pharmacovigilance physician with in-depth and hands-on experience?
As the SERM Medical Director, you will provide high level medical expertise in the safety evaluation and risk management of critical therapies in early development, submission stage and post-marketing.
You will ensure that adverse event and other safety information is efficiently evaluated in order to meet global compliance and regulatory requirements, identify the need for product labelling updates and drive proactive implementation of risk management initiatives.
You will have a proven ability to lead safety evaluation activities, ensuring that appropriate safety objectives and risk minimisation strategies are included in clinical development programmes. You will influence at all levels of the organisation using your experience, confidence and credibility, and represent the disease area or product area safety strategy at key internal GSK meetings and externally at meetings with regulatory authorities, outside consultants and other companies such as licensing partners.
Additionally, you will be accountable for medical review and sign-off for regulatory documents, including periodic safety update reports (PSURs). The role will be an experienced safety physician with proven matrix team leadership and strong communication skills. GSK considers the clinical safety of its products to be of paramount importance.
This role will provide YOU the opportunity to lead key activities to progress YOUR career, these responsibilities include some of the following:
Key Responsibilities in Detail
Safety Governance and Risk Management activities
Delivers the clinical safety input into clinical development planning activities
Reviews and provides technical approval for investigator brochures, protocols, Informed consents, final study reports and external data monitoring committee charters. Ensures prompt notification to TA Head of reviewed protocols that are identified as potential PASS
May lead or participate in discussion at Global Safety Board or safety related findings in clinical development.
GCSP representative on cross functional clinical matrix teams and/or project teams. Leads cross-functional ad hoc teams to address urgent and important product safety issues
Establishes Safety Review Teams (SRTs) or co-ordinates leadership of multiple SRTs for projects in development and provides expert review of data and management of safety issues. Escalates safety issues identified through the Safety Review Process to Global Safety Board if

ne

cessary, via the TA Head. Accountable for ensuring that risk reduction strategies are included in relevant documents such as clinical study protocols and/or product labelling, as appropriate
Provides medical expertise for risk evaluation and risk management planning
Leads thinking in GCSP around risk management plans and their implementation. For designated products, drives Pharmacovigilance and Risk Management Planning in the clinical matrix and leads production of Global Benefit-Risk Management Plans
Leads safety input into regulatory benefit risk assessments, prepares the regional Risk Management Plans for designated products for submission to regulatory authorities
Presents safety information at clinical investigator and commercial meetings
Signal Detection, Evaluation and Labelling
May have overall responsibility for the signal detection and evaluation process of certain products within the SERM team, as delegated by the SERM Head. Drives signal detection for assigned products using available methodologies, including On-Line Signal Management Tool, literature review and tools f or individual case awareness. Makes recommendations to SERM Head for the assessment and prioritisation of safety signals within therapeutic area
Provides medical expertise to signal detection and subsequent evaluation for designated products in partnership with the responsible safety scientist
Proactively leads the assessment of safety data and discusses the results with the SERM Head/ product scientist.  Effectively communicates with Clinical Development and other key stakeholders on signal evaluation and labelling recommendations
Leads presentations on labelling recommendations at Global Labelling Committee or Global Safety Board–Produces regulatory supporting documentation for labelling updates
Provides medical sign-off for regulatory documentation and represents GCSP as the medical member of labelling discussions
Produces accurate and fit for purpose evaluation documents with clear conclusions, in response to internal or regulatory authority requests for safety data. Provides strategic input into regulatory requests for local label deviations from the company core data sheet
Conducts proactive signal detection and evaluation of issues potentially related to product defects or manufacturing issues; drives the escalation and resolution of issues and product complaints
In consultation with the product scientist and Clinical Development representatives, prepares the Development Core Safety Information (DCSI) for assigned development products; co-ordinates and chairs meetings and tracks timelines to ensure completion
Regulatory Reports and Submissions
Drives production of periodic regulatory documents (PSURs, Annual Reports) according to the agreed process and timelines. Acts as technical consultant on PSURs for key assets, overseeing strategy. May review PSURs, as delegated by SERM Head.
Supports the Local Operating Companies by preparing license renewal documentation (e.g. PSUR addenda line listings, clinical overviews, summary bridging reports) as required for each market
Accountable for medical input, review and sign-off of periodic reports (e.g. PSURs) and renewal documentation submitted to regulatory agencies
Leads the SERM safety component of global regulatory submissions for new products, formulations or indications, with liaison with other functional experts
Other SERM Activities
Drives the review or production of the SERM component of Safety Data Exchange Agreements and escalates any deficiencies to the SERM Head to ensure quality and integrity of agreement. Advises on the preparation of licensing agreements in therapeutic area of responsibility
Participates in due diligence activities by providing expert safety assessments and recommendations
Participates in GSK internal or external meetings with project focus, including those with consultants, other companies such as licensing partners and regulatory authorities
Provides support to GSK Legal for product liability litigation, as appropriate
Accountable for maintaining personal readiness in response to internal audit or regulatory inspection
Leads a complex process improvement initiative within GCSP. Participates in a broader, cross-functional process team within GSK
May participate in, or leads, cross-GSK activities such as safety advisory panels, task forces or scientific forums–Raises concerns/ issues (i.e. sentinel events) to senior management in a timely, open and appropriate manner; ensures quality and integrity of issue/event being escalated
Trains, coaches and mentors scientists in the medical/scientific aspects of signal evaluation methodology and risk management and preparation of safety reports and other documents
May deputise for the SERM Head. May additionally deputise for the SERM Head in the Medicines Development matrix on medical issues.
May provide medical safety support for the US and RoW Case Management functions. Reviews and approves safety reports to investigators in partnership with the Clinical Development physician
May provide input to, or participate in, meetings of an independent data monitoring committee (IDMC) or GSK internal safety review committee (iSRC)
Why you?
Basic Qualifications:
We are looking for professionals with these required skills to achieve our goals:
Medical Degree, specialisation preferred (GMC registered or equivalent)
Industry experience –especially multi-function experience e.g. clinical safety + medical affairs/clinical development and experience in product submission activities
Expert knowledge of relevant pharmacovigilance regulations and methodologies applicable to SERM activities
Expertise in causality assessment, evaluation of safety signals and proactive risk management strategies including management of labelling changes, physician and patient education. Likely to be recognised as an authority in this area at high levels within GSK outside of GCSP and possibly in the external international pharmacovigilance arena
Expert evaluation skills and analytical thinking
In depth knowledge of other related disciplines, e.g. statistics, epidemiology relevant to assessing drug utilisation and safety at the population level
In depth knowledge of medical and drug terminology and a sound foundation in pharmacology.
Good medical judgement and ability to make medical decisions–In depth knowledge of clinical development process
In depth understanding of drug approval process in major countries–Outstanding medical writing skills–Sound computing skills
Behavioural Competencies
Demonstrated track record of quality decision making and problem resolution based on assessment of all relevant supporting and conflicting information/factors and understanding of the wider context
Excellent leadership skills in the matrix team setting. Proven ability to train, coach and mentor
Ability to manage and co-ordinate tasks, projects and processes across a large organisation
Highly effective communication skills; able to present complex data to groups at all levels of the organisation and externally to GSK. Makes medical information/concepts accessible f or non-physicians
Highly developed negotiating and influencing skills. Ability to influence others to make sound decisions from a medical point of view by providing clear medical information
Demonstrated ability to prioritise multiple tasks and deliver to deadline with high standard of quality
Contributes innovative ideas to address new issues or improve approaches to existing operations
Ability to adjust behaviours and priorities based on changing environment–Demonstrated ability to think tactically and strategically and take account of internal/external environment when considering safety issues and business processes
Ability to engage in, and contribute to, broad GSK environment with confidence, impact, integrity and professionalism
Core Competencies
Leadership capability – demonstrated ability to lead and inspire teams and develop and mentor individuals and allocate resource strategically and according to the portfolio priorities.
Strategic Thinking – maintains competitive advantage by carefully considering the issues and competing priorities within a situation, program or portfolio and then developing a strategy that includes the strategic application of available principles, tools and systems.
Business Acumen – understands the implications of decisions related to human, financial, material and information resources, from a business perspective and uses this knowledge to plan, implement and manage clinical research within R&D.
Project Management–Demonstrates the discipline of risk-based planning, organising and managing resources to bring about the successful completion of specific project goals and objectives in accordance with defined quality and time-based metrics.
GSK Values
As a company driven by our values of Patient focus, Transparency, Respect and Integrity, we know inclusion and diversity are essential for us to be able to succeed. We want all our colleagues to thrive at GSK bringing their unique experiences, ensuring they feel good and to keep growing their careers. As a candidate for a role, we want you to feel the same way.
As an Equal Opportunity Employer, we are open to all talent. In the US, we also adhere to Affirmative Action principles. This ensures that all qualified applicants will receive equal consideration for employment without regard to race/ethnicity, colour, national origin, religion, gender, pregnancy, marital status, sexual orientation, gender identity/expression, age, disability, genetic information, military service, covered/protected veteran status or any other federal, state or local protected class*(*US only).
We believe in an agile working culture for all our roles. If flexibility is important to you, we encourage you to explore with our hiring team what the opportunities are.
This position may be based in Poland, Canada, UK or Netherlands depending on the candidate home location.
GSK is a global biopharma company with a special purpose – to unite science, technology and talent to get ahead of disease together – so we can positively impact the health of billions of people and deliver stronger, more sustainable shareholder returns – as an organisation where people can thrive. Getting ahead means preventing disease as well as treating it, and we aim to impact the health of 2.5 billion people around the world in the next 10 years.
Our success absolutely depends on our people. While getting ahead of disease together is about our ambition for patients and shareholders, it's also about making GSK a place where people can thrive. We want GSK to be a workplace where everyone can feel a sense of belonging and thrive as set out in our Equal and Inclusive Treatment of Employees policy. We're committed to being more proactive at all levels so that our workforce reflects the communities we work and hire in, and our GSK leadership reflects our GSK workforce.
If you require an accommodation or other assistance to apply for a job at GSK, please contact the GSK Service Centre at 1-877-694-7547 (US Toll Free) or +1 801 567 5155 (outside US).
GSK is an Equal Opportunity/Affirmative Action Employer. All qualified applicants will receive equal consideration for employment without regard to race, color, national origin, religion, sex, pregnancy, marital status, sexual orientation, gender identity/expression, age, disability, genetic information, military service, covered/protected veteran status or any other federal, state or local protected class.
Important notice to Employment businesses/ Agencies
GSK does not accept referrals from employment businesses and/or employment agencies in respect of the vacancies posted on this site. All employment businesses/agencies are required to contact GSK's commercial and general procurement/human resources department to obtain prior written authorization before referring any candidates to GSK. The obtaining of prior written authorization is a condition precedent to any agreement (verbal or written) between the employment business/ agency and GSK. In the absence of such written authorization being obtained any actions undertaken by the employment business/agency shall be deemed to have been performed without the consent or contractual agreement of GSK. GSK shall therefore not be liable for any fees arising from such actions or any fees arising from any referrals by employment businesses/agencies in respect of the vacancies posted on this site.
Please note that if you are a US Licensed Healthcare Professional or Healthcare Professional as defined by the laws of the state issuing your license, GSK may be required to capture and report expenses GSK incurs, on your behalf, in the event you are afforded an interview for employment. This capture of applicable transfers of value is necessary to ensure GSK's compliance to all federal and state US Transparency requirements. For more information, please visit GSK's Transparency Reporting For the Record site.