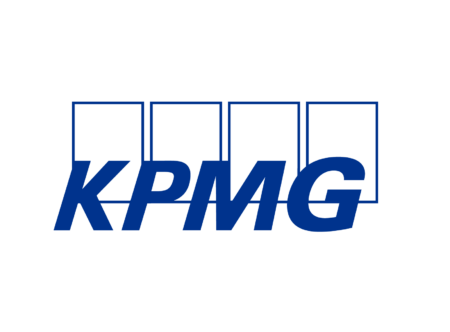 Ville : Vaughan
Catégorie : Information Technology
Industrie : Finance
Employeur : KPMG
Overview
At KPMG, you'll join a team of diverse and dedicated problem solvers, connected by a common cause: turning insight into opportunity for clients and communities around the world.
The Opportunity
As a RPA developer, you will be responsible for designing, developing and automating RPA solutions using Blue Prism for various departments within KPMG.
What you will do
Translate business requirements into detailed design specifications & code using recommended best practices and workflow principles that are efficient and well structured.

Testing the implemented RPA solution, ensuring it meets the defined requirements.

Create & maintain appropriate documentation and facilitate final delivery.

Work on general maintenance of automated solutions including enhancements and working with the controller to troubleshoot production issues and provide timely solutions.

Collaborate with clients and business Subject Matter Experts (SMEs) during the development to production deployment cycle.

Work with the team to investigate and analyze problem areas, identify opportunities for improvement to maximize efficiency for a business model.

Leverage industry best practices and recommend automation solutions including architectural and technical designs.

Excellent written and verbal communication skills with the ability to present technical details to a non-technical audience.

Operate within a highly motivated work environment and team.
What you bring to the role
2 - 3 years hands on experience on Blue Prism with work directly aligned to the specific responsibilities of this role.

A team player with a track record of meeting deadlines.

Strong Problem-Solving and Analytics skills to understand complex requirements and define sophisticated technical/functional solutions.

Good understanding of different components and features in Blue Prism, as well as process design documents and technical design documents.

1 to 2 years of professional experience in programming languages (VB.NET, C#) and SQL.

Experience with Process Analysis, Design and Implementation and System(s) Testing, including UAT and Bug fixes.

Ability to Prioritize and manage Multiple Portfolios/domains for automation of solutions using Blue Prism.

Effective written and verbal communication skills to interact with different clients and SMEs.

Utilize backlog management tools and track progress on tasks / stories and update in a timely manner.
The Following will be considered assets
Developer Certification from Blue Prism.

API Integrations in RPA.

Experience rolling out large scale enterprise RPA projects.

Experience in the Software Development Lifecycle (SDLC), including Waterfall and Agile methodologies.
Keys to your success
KPMG individuals Deliver Impact | Seek Growth | Inspire Trust and understand that a diverse workforce enables us to deepen relationships and strengthen our business.
Providing you with the support you need to be at your best
For more information about KPMG in Canada's Benefits and well-being, click here.
This is a remote/hybrid position. #li-remote
Our Values, The KPMG Way
Integrity, we do what is right | Excellence, we never stop learning and improving | Courage, we think and act boldly | Together, we respect each other and draw strength from our differences | For Better, we do what matters
KPMG in Canada is a proud equal opportunities employer and we are committed to creating a respectful, inclusive and barrier-free workplace that allows all of our people to reach their full potential. A diverse workforce is key to our success and we believe in bringing your whole self to work. We welcome all qualified candidates to apply and hope you will choose KPMG in Canada as your employer of choice. For more information about Inclusion, Diversity & Equity in Recruitment, please click here.
For general recruitment-related inquiries, please contact the HR Delivery Centre at cafmcdnhrsthotline@kpmg.ca.
If you have a question about accessible employment at KPMG, or to begin a confidential conversation about your individual accessibility or accommodation needs through the recruitment process, we encourage you to contact us at cafmcdnhrsthotline@kpmg.ca or phone: 416-777-8002 or toll free 1-888-466-4778.