REPRESENTATIVE EMPLOYEE & TRANSACTIONAL SERVICES (Toronto, ON, CA, M5V 3C6)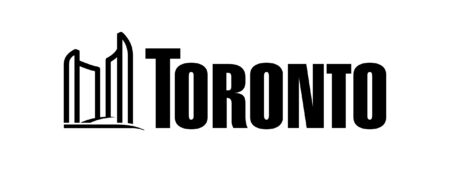 Ville : Toronto
Catégorie : Human Resources
Industrie : Government
Employeur : City of Toronto
Job ID: 34350
Job Category: Human Resources
Division & Section: People & Equity, Service Hub
Work Location: METRO HALL, 55 John St, Toronto, M5V 3C6
Job Type & Duration: Temporary, Full-Time, until

approximately

June 30, 2023 (Hybrid Work Model)
Salary: $2,245.4-$2,674.0, TX5138 and Wage Grade 3.5. 
Shift Information: Monday to Friday, 35 hours per week 
Affiliation: Non-Union

 

 
Toronto is Canada's largest city, the fourth largest in North America and home to a diverse population of approximately 2.8 million individuals. Consistently ranked one of the world's most livable cities, the City of Toronto is a global centre for business, finance, arts and culture. Human Resources is a critical function within the City's complex multi-site, multi-division, multi- stakeholder and union and non-unionized environment. A team of approximately 35,000 employees are the driving force behind the City's ability to provide programs and services to residents, business and visitors to this community.
The Employee and Transactional Services (ETS) team is looking for temporary, full-time Representatives to join the People & Equity - Service Hub, supporting the delivery of various human resources services, programs and projects.
As a Representative, you will carry out full employee life cycle transaction support including, the end to end recruitment cycle, learning & development, transfers, employee relations, separation, off boarding and other employee changes as required in a collaborative and timely manner.
What will you do?
Perform a wide variety of human resources program support duties including processing various forms and documents, preparation of correspondence, compilation of information and material, setting up and maintenance of employee records, filing systems, databases, etc. using HRIS systems such as SuccessFactors and SAP.

Carry out full employee life-cycle transactions including recruitment and selection, onboarding, setting up new employee files, development, transfers, promotions, secondments, separations and other services.

Work with other Service Hub teams to provide a standardized service adhering to processes and procedures. Deliver timely completion of all tasks as determined and in line with SLAs and CA requirements, balancing competing priorities and deadlines.

Work in partnership with P&E teams to deliver consistent and standardized service, working collaboratively with other Service Hub teams and professionals with a strong focus on customer service and continuous improvement.

Prepare and process information/documentation of a confidential nature, including but not

 

limited to, employee offer letters (transfers and promotions); system updates to recruitment cycle; sending notifications to unsuccessful candidates; changes to employee personal and/or job information with a strong focus on accuracy and attention to detail.

Support the TEAM Central team by resolving online inquiries during high volume periods 

including providing first-time resolution to inquiries online on a full range of employee services, directing to relevant policies and programs.

Provide feedback on the implementation of new policies and programs based on the inquiries and support required.

Perform web duties including design, input and maintenance of human resources information on web sites by advising of changes to be made to outdated policies/procedures posted on knowledge base or Intranet.
What do you bring to the role?
Considerable administrative experience providing support to a team of professionals in a fast paced multidisciplinary environment. (Preference will be given to candidates who have administrative experience supporting an HR function)

Experience preparing reports, spreadsheets, correspondence, and/or presentations with attention to detail.

Post-secondary education in Human Resources, Business Administration and/or a related discipline and/or the equivalent combination of education and experience. CHRP designation would be an asset.

Ability to exercise discretion and good judgement in handling confidential information.

Proficiency in Microsoft Office Suite (Outlook, Word, PowerPoint and Excel), HRIS systems such as SAP, SuccessFactors, etc. and virtual meeting and scheduling software such as WebEx.

Excellent customer service, communication and interpersonal skills with a strong ability to work effectively with internal and external stakeholders, staff and other professional consultants in a variety of situations.

Strong problem solving, multi-tasking and organizational skills, while managing multiple priorities within tight timelines and changing priorities.

Excellent research and analytical skills with the ability to compile, analyze and report data for management decision-making purposes.

Demonstrated initiative and resourcefulness with attention to detail and a strong ability to work effectively without close supervision.

Ability to apply policies, guidelines, legislation and collective agreements with knowledge of employment-related legislation, i.e., Employment Standards Act, Ontario Human Rights Code, Collective Agreements, Occupational Health & Safety Act, Workplace Safety and Insurance

 

Act, etc.
Equity, Diversity and Inclusion
The City is an equal opportunity employer, dedicated to creating a workplace culture of inclusiveness that reflects the diverse residents that we serve. Learn more about the City's commitment to employment equity.
Accommodation
The City of Toronto is committed to creating an accessible and inclusive organization. We are committed to providing barrier-free and accessible employment practices in compliance with the Accessibility for Ontarians with Disabilities Act (AODA). Should you require Code-protected accommodation through any stage of the recruitment process, please make them known when contacted and we will work with you to meet your needs. Disability-related accommodation during the application process is available upon request. Learn more about the City's Hiring Policies and Accommodation Process.