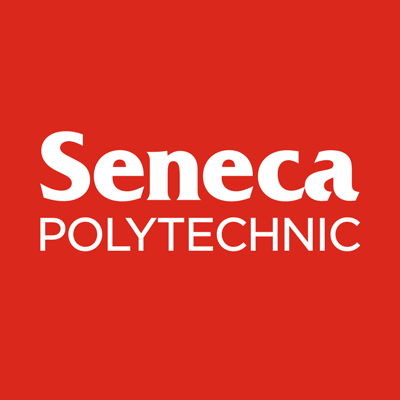 Ville : King City
Catégorie : Behavioural Science Program
Industrie : Education
Employeur : Seneca
Position Summary
Reporting to the Chair, of the School of Public Safety and Behavioural Science, the Professor will be responsible for providing academic leadership in the classroom and within the School of Behavioral Science, ensuring an effective and compelling learning environment for students. Seneca offers courses in four delivery formats: in-person, online, hybrid, and flexible. Professors may teach in any one or more of the four delivery formats.
This will be based at the King Campus. Faculty will be required to be on campus and may be required to teach at other campuses as needed. 
Program Area/Level

Responsible for teaching courses at the Diploma, Advanced Diploma, Graduate Certificate, and Degree level, in the Behavioural Sciences/ Behavioural Psychology programs.
Responsibilities

Under the direction of the senior academic officer of Seneca or designate, the Professor is responsible for:
Teaching:
 Ensuring student awareness of course objectives, approach, and evaluation techniques.
Incorporating active learning strategies in online, hybrid, flexible, and in-person classes.
Implementing appropriate educational technology and tools in online, hybrid, flexible, and in-person classes. 
Carrying out regularly scheduled instruction, which may include tutoring and academic counselling of students.
Providing a learning environment that makes effective use of available resources, work experience, and field trips.
Evaluating student progress/achievement and assuming responsibility for the overall assessment of the student's work within assigned courses.
Course and Curriculum Development:
Ensuring an equitable and accessible learning community on online, hybrid, flexible, and in-person classes.
Designing formative and summative assessments (alternative and authentic) for online, hybrid, flexible, and in-person classes. 
Consulting with program and course directors and other faculty members, advisory committees, accrediting agencies, potential employers, and students.
Defining course objectives, and evaluating and validating these objectives.
Specifying or approving learning approaches, necessary resources, etc.
Developing individualized instruction and multi-media presentations where applicable.
Selecting or approving textbooks and learning materials.
Academic Leadership:
Providing guidance to Instructors relative to the Instructors' teaching assignments.
Participating in the work of curriculum and other consultative committees as requested.
Qualifications
Education
Minimum completed Ph.D. in Psychology or a closely related field. 
BCBA or BCBA-D required. 
Experience
Minimum of two (2) years experience in professional practice.
Minimum of two (2) years of teaching experience at the post-secondary level in applied psychology or behavioural psychology
Minimum of two (2) years experience in applied research or supervising undergraduate research.
Skills
Demonstrated competencies to deliver online and hybrid teaching. 
A track record of teaching excellence at the College or University level, and/or delivery of professional training and development. 
Demonstrated leadership skills and teamwork skills. 
Familiarity with curriculum development, student engagement, and other post-secondary practices, including Universal Design for Learning. 
Demonstrated commitment to the principles of Indigenization, diversity, inclusion, integrity, and excellence. 
Excellent presentation, communication, and human relations skills to interact effectively with Seneca's diverse student and staff population, and understands and commitment to equity in education. 
Note: A teaching demonstration will be required during the recruitment process.
Consideration will be given to qualified internal full-time academic and partial-load employees first in accordance with the Collective Agreement requirements.  New employees will be required to demonstrate the Faculty's Basic Competencies by the end of their probationary period.
As a top GTA employer, Seneca offers a competitive total compensation package.  The salary range for full-time Professors ranges from $67,221 to $116,532.  Upon hire, the incumbent will receive a pay calculation to determine their step within the range.  To view additional perks and benefits of working at Seneca, please visit: www.senecacollege.ca/careers .