Private Wealth Management Associate, Nathan Giesbrecht & Associates – Red Deer, AB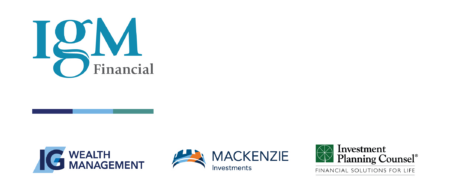 Ville : Red Deer
Catégorie : Other
Industrie : Financial
Employeur : IGM Financial Inc.
The Business Development Associate Opportunity
As an Associate, you will support Nathan Giesbrecht & Associates Private Wealth Management and his team with his financial planning practice; primarily on business development and client servicing. As a key member of our award-winning team, you can thrive in an entrepreneurial environment that provides industry-leading training and support, encourages personal growth, and fosters the achievement of excellence. This is a great full-time opportunity to build and be rewarded for your own equity and efforts.
Here is a glimpse into a day-in-the-life-of a Business Development Associate

Drawing on previous experience in an advisory role, you will be responsible for growing the assets of a well-established, client-centric financial planning practice. You must be a self-motivated and disciplined individual with an entrepreneurial spirit who has a passion for business development and client service.
Provide financial planning support to Nathan Giesbrecht & Associates
Plan and implement all business development and external marketing strategies
Identify new business opportunities with high net-worth individuals
Prepare presentations and concept pieces for use in implementing financial planning strategies
Develop new client relationships from external prospecting and introduction generated from centers of influence
Meet directly with prospective clients as well as follow up with existing clients to execute strategic concepts and further client relationships
Interact with clients daily through incoming client calls, meetings on and offsite, along with executing trade orders and providing information on products, services and strategies
To qualify for this opportunity, you should possess
Minimum of 5 years of experience in the financial services industry, preferably in a private wealth management environment
Completed IIROC licensing
Life License Qualification Program (LLQP) or willing to obtain
CFP® designation would be considered an asset
Strong interpersonal skills and demonstrated ability to build relationships and attract new business
Proven track record for developing new business as well as strong interpersonal skills to build relationships and attract new business
Benefits
An earnings range of $75,000+ per year in addition to performance incentives based on results
Entrepreneurial culture that promises personal growth and development in the high-net-worth market
Hybrid-working environment and flexibility in your schedule
Opportunity to build and be rewarded fo your own equity
About Nathan Giesbrecht & Associates
At Nathan Giesbrecht & Associates Private Wealth Management, we support clients with complex financial needs through a comprehensive team-based approach to financial planning. As a trusted advisor to our clients, we hire knowledgeable and self-motivated team members who share our passion in delivering a thoughtful and unique client experience. We are backed by IG Wealth Management, a member of the Power Corporation Group of Companies, and one of Canada's largest and most respected corporations. Since 1926, we have been providing Canadians with holistic financial planning services that instill financial confidence and allow our clients to embrace all of life's possibilities. For more information, please visit www.nathangiesbrechtpwm.ca