Private Wealth Management Associate, Jesse Harris Private Wealth Management – Victoria, BC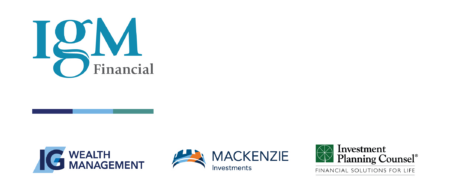 Ville : Victoria
Catégorie : Other
Industrie : Financial
Employeur : IGM Financial Inc.
As an Associate, you will be a key partner of Jesse Harris Private Wealth Management. We have been established in the Westshore area of Victoria, BC for over 10 years. As a fundamental affiliate of the team, you will thrive in an entrepreneurial environment that provides career flexibility, boundless income potential, and a professional team environment that strives for excellence in all that we do.

If you are currently a successful financial advisor managing a book of clients and are looking for a next level career opportunity to transition your clients and deepen your financial planning relationships, look no further. At Jesse Harris Private Wealth Management, your professional and personal aspirations will surely be met. We want excellence and abundance for you as you build equity ownership in the practice by excelling in client acquisition and asset accumulation.
Here is a glimpse of the day-in-a-life:
Participate in advanced, 'High Value' planning discovery, analysis, and implementation
Collaborate with seasoned local and national experts to create unique solutions aimed at growing wealth, saving tax and preserving legacies
Deep-dive into portfolio analysis and build high-performing, tax-efficient, low, fee-transparent investment solutions
Utilize our in-house administrative and At-Your-Service (AYS) team to carefully onboard new clients and service of our existing affluent client base
Engage with our centres of influence to attract high net worth referrals
Prepare presentations and concept pieces for use in implementing financial planning strategies
Meet directly with prospective clients as well as follow up with existing clients to execute strategic concepts and further client relationships
Interact with clients daily through incoming client calls, meetings on and offsite, along with executing trade orders and providing information on products, services and strategies
The ideal candidate will have:
Minimum of 5 years of experience in the financial sales and advisory managing a dedicated book of assets
Completed MFDA licensing in British Columbia
Life License Qualification Program (LLQP) or willing to obtain
A financial planning designation, such as CFP® or PFP designation would be considered an asset
Proven track record for sparking new relationships and bringing on high value clients
Benefits
Compensation is a combination of a fixed earnings amount and bonus aligned to business achievements
An earnings range of $100,000-$200,000+ (depending on assets transitioned) per year in addition to performance incentives based on results can be expected depending on experience*
Entrepreneurial culture that promises personal growth and development in the high-net-worth market
Hybrid-working environment and flexibility in your schedule, including the option to work in our Westshore-based office location
Opportunity to build equity ownership in the practice and participation in a guaranteed practice succession plan.**
*Total compensation year one will be developed through a collaborative discussion of the client family groups that the associate believes will transition with them.
**Percentage of practice ownership and assured value will be based on the percentage of assets transitioned relative to the overall size of the practice.
About Jesse Harris Private Wealth Management
Jesse Harris Private Wealth Management is a leading Victoria-based Private Wealth Management practice providing a full range of financial products and services to successful families, entrepreneurs, and professionals in BC, Alberta, and Ontario. The team has placed in the top 5% of teams nationally in the past two years, while in 2021 qualifying for our companies prestigious "Presidents Council" recognition based on new business. In 2022, our practice was recognized with the "Presidents Cup" as the best overall practice in the South Island region.