Principal, Infrastructure & Natural Resources – LATAM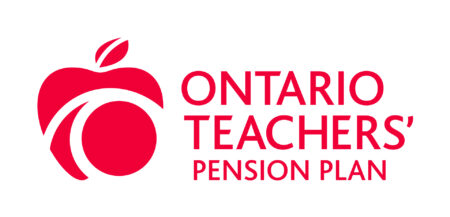 Ville : Toronto, Canada
Catégorie : Investments
Industrie : Financial Services
Employeur : Ontario Teachers' Pension Plan - OTPP
Company: Ontario Teachers' Pension Plan
5650 Yonge Street
Toronto, Ontario, Canada
M2N 4H5
Job Title
Principal, Infrastructure Natural Resources - LATAM
NOC: 0122 (Banking Credit, and Other Investment Managers)
Wage: Starting at an annual base salary of $160,000-175,000 (37.5 hours per week) - permanent/full-time
Location(s) of work: 5650 Yonge Street, Toronto, Ontario, Canada M2N 4H5
Number of Positions: One (1)
Required Language Skills: English
The Opportunity
The INR group is seeking an individual with significant principal investing experience to support our team with a general focus on Latin America and a specific focus on Brazil. This role is particularly well-suited to highly motivated and experienced team members who enjoy the challenges of executing private investments and can run multiple projects. We seek to deploy over C$300 million in each investment.
As a Principal, you will lead the sourcing, evaluation and execution of potential investments and will partner directly with management to craft strategy and implement value-enhancing initiatives opportunities, as well as handling existing portfolio investments. The individual will be involved with portfolio companies post close, potentially serving on a board of directors or in a board observer role.
You will also play an active role in identifying target investment sectors, generating deal flow and developing relationships. Activities will include conducting desktop research, working with consultants, attending conferences and trade shows, networking with management teams and meeting with various industry participants.
Who you'll work with
The Principal will report to the head of Infrastructure investing in Latin America within the INR group. The Principal is part of a small team and a culture where multiple investment groups collaborate to cover the market.
The Infrastructure & Natural Resources ("INR") team is a specialized private equity group that seeks to invest directly in global infrastructure assets. The objective of our direct investing program is to build a portfolio that provides predictable cash flow, inflation protection, and diversification. INR seeks companies where the market risk is mitigated by regulation, sustainable barriers to entry, or contractual agreements.
Key Responsibilities:
The Principal will work as a team member in the evaluation and execution of transactions, as well as in the management of existing portfolio investments. A meaningful element of the role is overseeing the work and mentoring of junior team members who will work with them on transactions, asset management and other projects.
Work with and manage external advisors to conduct due diligence on investment opportunities;
Handle the development of sophisticated financial models to analyze investment opportunities;
Conduct valuation analysis including identifying key value drivers and financial risks; and
Execute and manage the drafting of presentations, reports and investment recommendations to senior management.
Work closely with portfolio company management and the board of directors to shape strategy and implement value-enhancing initiatives, including capital projects, refinancing's and bolt-on acquisitions;
Review and analyze board materials, business plans, and other information prepared by management of our portfolio companies;
Direct the development and maintenance of financial models for our existing investments; and
Prepare internal annual valuations.
Required Skills:
5+ years of work experience in providing private equity investment expertise in Infrastructure and Natural Resources in Latin America;
Willingness and ability to travel frequently;
Strong interpersonal skills, communication and presentation skills;
Excellent analytical and quantitative skills and ability to perform in-depth, innovative, critical analysis;
Experience leading material aspects of the investment process, including financial modelling, conducting due diligence, transaction documentation and participating in debt financing;
Strong project management skills and ability to create a cohesive process in an unstructured environment in order to execute efficiently on opportunities; and
Ability to meet tight timelines and operate in a highly driven and fast paced work environment
Required Education:
 Masters Degree in Economics, Commerce, Finance or Business Administration
Benefits:
Pay for performance environment that offers competitive salary and incentives
Numerous opportunities for professional growth and development
Comprehensive employer paid benefits coverage, including a Health Spending Account
Retirement income through a defined benefit pension plan
Competitive time off
Discount programs including Edvantage and Perkopolis
Degreed: a digital platform that helps you quickly and easily discover, share, and track ALL kinds of learning resources — from courses to videos to articles and more.
20 vacation days
Bonus (Discretionary Pay for Performance)
Other Benefits (Employee Assistance Program)
Medical Benefits
Dental Benefits
Disability Benefits
Life Insurance Benefits
Group Insurance Benefits
Pension Benefits
Vision Care Benefits
At Ontario Teachers', we are a globally minded organization and take pride ensuring that the people we hire and the culture we create reflects and celebrates diversity of thought, background and experience. Through our Inclusion & Diversity Employee Resource Groups (ERGs) events, celebrations, we offer a variety of opportunities for colleagues to connect for the purposes of professional development and networking & mentoring.
If you require an accommodation for the application, recruitment or interview process, please let us know and we will work with you to meet your needs.
How to Apply:
Are you ready to pursue new challenges and take your career to the next level? Apply today!
Please send your resume to the following email address: Job_Application@otpp.com
Attention: June Melton – Reference Principal INR – LATAM. 
You may be invited to complete a pre-recorded interview as part of the recruitment process. This will take no longer than 10 minutes.
We thank you for applying and look forward to reviewing your application. Note that candidates must be legally entitled to work in the country where this role is located.
#LI-JF1
Functional Area:
Investments
Requisition ID:
4612
The privacy of your personal information is important to us. Please visit our Privacy Centre to learn how we handle your personal information.