Mine Maintenance Supervisor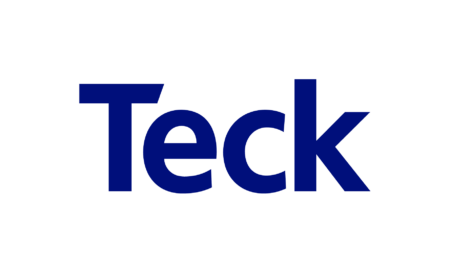 Ville : Logan Lake, British Columbia, CA
Catégorie : Business Professionals
Industrie : Mining/Quarrying
Employeur : Teck
Closing Date: January 9, 2023
Reporting to the Maintenance Senior Supervisor, the Maintenance Supervisor will be responsible for all maintenance activities in the shop and pit. This position combines the responsibilities for trades, schedule execution, continuous improvement, and staffing to ensure company standards are maintained.
To be successful we require someone with excellent organizational, interpersonal and communication skills, who can coordinate the efforts of others to accomplish objectives. The successful candidate will thrive in a fast-paced environment with minimal direction, but also collaborate well with a team. We are looking for someone with strong problem solving and decision-making abilities, who is passionate about technology and continuous improvement.
Join us in the Highland Valley and enjoy a variety of recreational opportunities at your fingertips. Whether you enjoy biking and skiing, or prefer the laid-back atmosphere of fishing and hiking, there is something for everyone! The mine site is a 50-minute drive from Kamloops, B.C. which provides all the comforts of city living. It is also close to Merritt, Ashcroft, and Logan Lake, which all exude a small-town community atmosphere.
Responsibilities:
Be a courageous safety leader, adhere to and sponsor safety and environmental rules and procedures
Direct the troubleshooting of equipment failures to determine root cause and initiate appropriate remedial action
Oversee quality maintenance and repair of mine equipment to improve availability and reliability for production
Manage daily and weekly work schedules to ensure work is complete on time and on budget through usage of Short Interval Controls and ensure Preventative Maintenance compliance
Supervise contractors and employees, improving employee work performance, efficiency, and perform performance evaluations
Follow-up on current jobs and assist tradesmen with troubleshooting
Assist with the development of the schedule
Assist in sourcing and requisitioning maintenance supplies, equipment, and services within budgeted guidelines
Maintain vacation schedules using Vacation Allotment guidelines, recommend and approve overtime work
Manage Key Performance Indicators, such as downtime hours, schedule compliance, and labor factor
Qualifications:
Trade certification, technical diploma, or degree in a related field, or an equivalent combination of education and experience
Experience in maintenance and maintenance reliability in an industrial environment, including agriculture and construction
Experience supervising a team
Strong digital literacy and proficient in the Microsoft Office Suite®
Experience in maintaining heavy-duty equipment; experience with mining equipment including 240-ton mobile equipment would be an asset
About Teck
At Teck, we value diversity. Our teams work collaboratively and respect each person's unique perspective and contribution.
Qualified applicants interested in joining a dynamic team are encouraged to submit a resume and cover letter electronically.
We wish to thank all applicants for their interest and effort in applying for the position; however, only candidates selected for interviews will be contacted.
Teck is a diversified resource company committed to responsible mining and mineral development with major business units focused on copper, steelmaking coal and zinc, as well as investments in energy assets.
Headquartered in Vancouver, Canada, its shares are listed on the Toronto Stock Exchange under the symbols TECK.A and TECK.B and the New York Stock Exchange under the symbol TECK.
Learn more about Teck at www.teck.com or follow @TeckResources.