Maple Leaf Foods – Brampton – NOW Hiring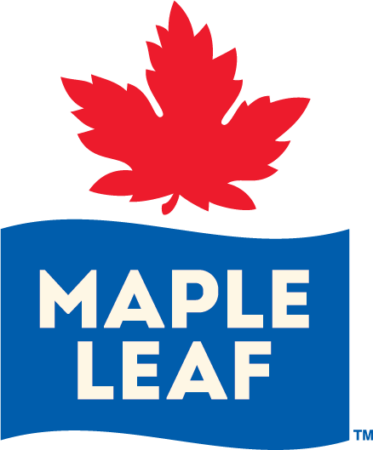 Ville : Brampton - Kennedy Rd.
Catégorie : Other
Industrie : Food/Packaging
Employeur : Maple Leaf Foods
ARE YOU LOOKING FOR A CHALLENGING BUT REWARDING CAREER IN THE FOOD INDUSTRY? 
We are a Canadian company with 100+ years of history and a global leader in the meat industry currently hiring for ALL positions with competitive pay rates and benefits available!

JOBS AVAILABLE: ​
General Labour - Heavy Lifter

General Labour - Production

General Labour - Evisceration

Live Hangers

Millwright/Welders
SHIFTS AVAILABLE:
Days 
Afternoon

JOB RESPONSIBILITIES:
Ensure adherence to the quality requirements

In compliance with GMPs, HACCP, Health & Safety and WHMIS requirements

Perform other duties as assigned

To work overtime when necessary
WHAT DOING A GOOD JOB LOOKS LIKE:
Directly helps to meet targets and goals while maintaining a safe & healthy work environment

Maintains productivity that meets/exceeds standards

Dedicated to creating a high quality product that consistently meets product specifications

Contributes to the team and the whole facility in a positive way
REQUIRED SKILLS, ABILITY & EXPERIENCE
Ability to communicate with other employees, Lead-Hand and Supervisor

Ability to follow and execute directions

Speak and read English Fluently

Punctuality and responsibility is essential.

Able to stand and walk throughout the shift

Able to work in a fast-paced work environment with repetitive tasks

Must be comfortable touching raw poultry products 
Maple Leaf Foods is committed to ensuring the health and safety of all our employees.  As part of this commitment, we have adopted a number of COVID-19 safety measures, including a requirement for all employees to be fully vaccinated by March 31, 2022 and to show proof of vaccination.   In keeping with this policy, successful candidates will need to provide proof of vaccination by March 31, 2022 (or prior to their first day of work if the start date is after March 31, 2022).  We will of course consider accommodations for anyone unable to be vaccinated following human rights and other applicable laws.
In order to be considered, you must submit your Resume and a Human Resources Representative will contact you.  (Walk-in will NOT be accepted)