Manager/Senior Manager, Technology Risk Consulting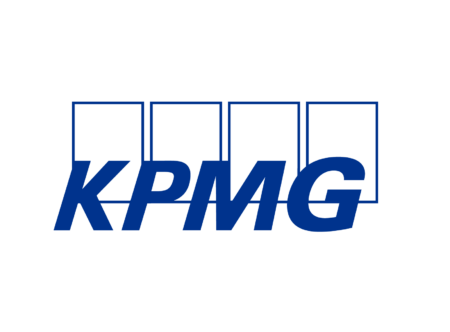 Ville : Regina
Catégorie : Advisory
Industrie : Finance
Employeur : KPMG
Overview
At KPMG, you'll join a team of diverse and dedicated problem solvers, connected by a common cause: turning insight into opportunity for clients and communities around the world.
The opportunity:
Our Regina team is looking for a highly motivated Technology Risk Consulting professional at a Manager/Senior Manager level to join our team! As a member of KPMG Canada's TRC team, you will provide IT-related internal and external audit services and risk-related IT advisory services, to assist management, internal audit, and external financial statement audit teams to understand, evaluate, and improve IT governance, risk, and control.

At KPMG we continue to be a virtual first work environment; however, this role is required to be located in Regina. The team looks forward to representing KPMG and growing our practice locally through industry events and client meetings when safe to do so.
Find out more about KPMG Technology Risk Consulting
What you will do
As a Manager/Senior Manager of Technology Risk Consulting, you will be responsible for;
Take an active role in the business community to increase awareness of the firm's services and level of commitment to the local market. Developing and maturing relationships with clients and internal staff, identifying and assisting in pursuing opportunities to increase the practice's penetration in the public and private sector including developing marketing materials, proposals, presentations and research;

Consult to understand our clients' key challenges and advise/ propose practical and cost-effective solutions to remedy or solve our clients' challenges, and effectively manage organizational risk;

Provide leadership, oversight, and successful delivery of risk engagements serving multiple clients across various industries;

Managing and providing risk and compliance services with a focus on information technology audits that include:

Information system audits: assessment of I.T. risks and controls, including general controls environment and automated controls embedded within information systems environment as part of a KPMG audit or advisory engagement.

Information security and protection: protecting vital information assets by assisting clients with information security, business continuity and crisis preparedness.

Information systems and controls: verifying that optimal controls relating to major systems and their implementation are in place and operating effectively.

Information reliability: assuring stakeholders of information reliability, through IT risk assessment, benchmarking and due diligence.

System implementation and conversion: Advising on conversion issues and project management risks and controls.

Participate in creating proposals, capability statements and presentations.

Participate in oral presentations to new / potential / existing clients.

Display a strong understanding of KPMG products and services and will be able to use this understanding to identify opportunities for clients.

Actively look to identify opportunities from current engagements.

Instruct local and national technical or industry training for staff, management and Partners as well as for clients and business/industry conferences.

As part of the Partner/Manager team, you will continue to learn throughout your career and keep yourself up to date with technical, business and current affairs by reading widely, referring to technical literature regularly and maintaining an inquisitive (curious) mind.
What you bring to the role
5-10 years of experience in business process, risk, or technology consulting including recommending solutions within mid to large level organizations;

Industry relevant (s) such as CPA, CIA, CISSP, CISM, CISA, CRISC, CGEIT, ISO27000, PMP;

Experience and demonstrated success in business development activities, including the involvement in the relationship management, research and analysis, proposal writing etc.;

Strong business acumen and the ability to understand a "big picture" view of risk and exposures as they pertain to a business;

Conduct assessments of IT risks and controls, including general IT controls and automated controls embedded within information systems in support of our external audit engagements.

Perform other engagements within the context of supporting the external audit, IT internal audit or attestation engagements such as CSAE 3416 / SSAE 18 Service Organization Control (SOC) audits and assessment of controls.

Review new and existing systems in terms of adequacy of controls, security, operational considerations, conversion issues and project management assessment.

Strong understanding of business process and audit risks and ability to advise clients on relevant and cost-effective solutions aligned with their business needs;

Experience evaluating the design and operating effectiveness of various control frameworks, including understanding process level risks, technology risks, assessing the adequacy of mitigating controls and providing opportunities for enhancement;

Experience leading and/or managing complex projects;

Experience effectively communicate and present strategies, solutions, insights, and reports to a mix of stakeholders at various levels;

Experience in a leadership role, providing engaged mentorship and knowledge sharing to the team and junior level consultants;

Post-secondary education in a related discipline or relevant experience;

Ability to travel within the Regions West geographic region as needed.
Keys to your success:
KPMG individuals Deliver Impact | Seek Growth | Inspire Trust and understand that a diverse workforce enables us to deepen relationships and strengthen our business.
Providing you with the support you need to be at your best
For more information about KPMG in Canada's Benefits and well-being, click here.
Our Values, The KPMG Way
Integrity, we do what is right | Excellence, we never stop learning and improving | Courage, we think and act boldly | Together, we respect each other and draw strength from our differences | For Better, we do what matters
KPMG in Canada is a proud equal opportunities employer and we are committed to creating a respectful, inclusive and barrier-free workplace that allows all of our people to reach their full potential. A diverse workforce is key to our success and we believe in bringing your whole self to work. We welcome all qualified candidates to apply and hope you will choose KPMG in Canada as your employer of choice. For more information about Inclusion, Diversity & Equity in Recruitment, please click here.
For general recruitment-related inquiries, please contact the HR Delivery Centre at ca-fmkpmgcandinquiry@kpmg.ca.
If you have a question about accessible employment at KPMG, or to begin a confidential conversation about your individual accessibility or accommodation needs through the recruitment process, we encourage you to contact us at ca-fmkpmgcandinquiry@kpmg.ca or phone: 416-777-8002 or toll free 1-888-466-4778.