Machine Operator (Production) – Saturday Only – 3:30pm-12:00am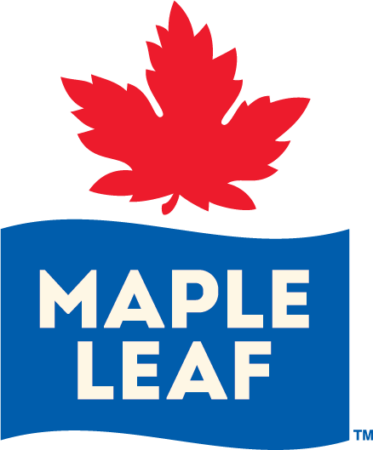 Ville : Downsview
Catégorie : Manufacturing
Industrie : Food/Packaging
Employeur : Maple Leaf Foods
JOB Summary
: 
The Machine Operator works in the Production department. This person works in a fast-paced food manufacturing environment, responsible for overseeing assigned machinery including adjustments and general operations. This person has direct impact on the efficiency of our operation and contributes daily to quality of our products.
JOB Responsibilities
:
Contributes to a healthy work environment, while maintaining high food safety and health and safety standards

Start and set up assigned equipment and dedicated to overseeing operations of that machine

Works on the production line to ensure machine is operating properly and process pork products when needed

Take action to correct any issues and to make improvements

Directly helps the department to meet targets and goals while maintaining a healthy and safe work environment

Maintains productivity that meets/exceeds standards

Dedicated to creating a high-quality product that consistently meets product specifications

Contributes to the team and the whole facility in a positive way

Other responsibilities as required
Machine dependent duties:

Other general labour responsibilities as required including trimming, checking, labeling and packing product if needed

C

hecks and weighs materials and/or product
REQUIRED SKILLS, ABILITY & EXPERIENCE:
Able to work in a fast-paced work environment with repetitive tasks

Able to stand and walk throughout the shift

Able to perform repetitive lifting and/or shovelling

Able to lift up to 25kgs

Willingness to learn machine and work closely with Maintenance

Can work well in a team environment and support fellow team members

Good communication skills, able to speak and read English

Punctual, reliable and responsible

Basic training or willing to obtain certification

Knowledge of slicer and/or scale operation as asset

You must be legally eligible to work and currently residing in Canada.
Maple Leaf Foods is committed to ensuring the health and safety of all our employees.  As part of this commitment, we have adopted a number of COVID-19 safety measures, including a requirement for all employees to be fully vaccinated by March 31, 2022 and to show proof of vaccination. In keeping with this policy, successful candidates will need to provide proof of vaccination prior to their first day of work. We will of course consider accommodations for anyone unable to be vaccinated following human rights and other applicable laws

We thank all applicants for their interest in exploring employment opportunities with Maple Leaf Foods however only those selected for an interview will be contacted. Applicants may be subject to a background check and must meet the security criteria designated for the position.  

Maple Leaf Foods is committed to Employment Equity and maintaining a diverse workforce. Job applicants with a disability who require reasonable accommodation for any part of the application or hiring process can contact our Talent Attraction Team at accommodations@mapleleaf.com or 905-285-5862. Reasonable accommodations will be determined on a case-by-case basis and your request will be responded to as soon as possible.