Learning Strategist – Learning Centre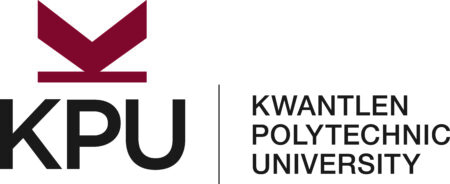 Ville : Surrey, BC
Catégorie : 6429-Learning Centre
Industrie : Education
Employeur : Kwantlen Polytechnic University - KPU
Kwantlen Polytechnic University
LEARNING STRATEGIST – Competition ID: 2544
POSITION TYPE: Faculty NR2 50%
KPU proudly offers all learners opportunities to achieve success in a diverse range of programs that blend theory and practice, critical understanding, and social and ethical awareness necessary for good citizenship and rewarding careers.  
FACULTY OVERVIEW:
The Learning Centre at Kwantlen Polytechnic University (KPU) offers learning assistance, tutoring, one-to-one consultations or learning assessments, small group coaching, workshops, and help with study skills and learning strategies that lead to the academic success of any KPU student in any program. Our focus is on student learning, development and success.  Housed within the Faculty of Academic and Career Preparation, The Learning Centre at KPU is seeking a faculty member for a one-year non-regular contract at 50%. 
POSITION OVERVIEW:
Reporting to the Dean, Faculty of Academic & Career Preparation, Learning Strategists are faculty members who work as part of the Learning Centre team in the delivery of services for students to enhance learning, academic performance, and retention within both online and face to face environments. 
The incumbent will provide learning strategies advising services to students and work with tutors and instructors in the following areas:
enhancing effective learning and self-management strategies that foster academic progress, confidence and success through individualized consultations and group programming. 
developing ways to integrate skill development through appropriate laddering, scaffolding, and timing of the content learning activities. Learning Strategists are able to identify key strategies that enhance the learning outcomes associated with various content areas and are available to consult with faculty regarding student learning. 
provide course- and program-specific learning support.
This position is responsible for the delivery of a number of programs and services for students. The position plays a key role in the development of tutor and coaching curriculum and training programs to enhance the quality and performance of tutors and coaches working for the Learning Centres, in both face-to-face and online environments. 
The successful person will travel to any campus as required, as Learning Centres are located on provide services on each of KPU's five campuses.  Campus responsibilities will be allocated by the Associate Dean, Faculty of Academic and Career Preparation.
More information concerning the working conditions for a faculty member are outlined in Article 12 of the Kwantlen Faculty Association (KFA) Collective Agreement
QUALIFICATIONS:
A minimum of a Master's Degree in Education, Psychology or Educational Counselling, or a graduate degree in a related field with demonstrable relevance, with a minimum of two years of relevant experience.
In-depth knowledge of student learning, self-management, and academic performance issues in higher education.
Experience in the direct delivery of learning strategies programming in individual advising and group contexts in an educational setting.
Knowledge of student development theories.
Experience advising students on learning and performance issues.
In addition, the ideal person will have demonstrated initiative and enthusiasm for coaching, advising, teaching and learning; experience in delivering programs that increase the success of international, ESL/EAL, aboriginal and at-risk learners in a post-secondary context; and the ability to recognize and respond to diverse students, issues and needs (e.g. across social identities, levels of ability, and physical and mental health).  Excellent oral and written skills and demonstrated group presentation skills are essential, and familiarity with KPU's processes, policies and systems will be an asset.
APPLICATION REQUIREMENTS:
To be considered for this exciting opportunity, please forward your resume, quoting the Competition Number 2544.  The successful candidate may be required to provide copies of post-secondary transcripts.
Note to Applicants:

Kwantlen Polytechnic University welcomes and encourages applications from equity deserving groups and diverse experiences including, but not limited to, Indigenous people, racialized people, people with disabilities, and members of the 2S/LGBTQIA+ community.
If there are any barriers that you are experiencing or an accommodation that we can provide to support you through the application process, please reach out to us at humanresources@kpu.ca.
All qualified candidates are encouraged to apply; however, Canadians and permanent residents will be given priority.
We thank all applicants for their interest in employment with KPU. Only those selected for an interview will be contacted. 
Kwantlen Polytechnic University is committed to protecting the safety and welfare of employees, students, and the general public, and upholding the reputation and integrity of the University. For this reason, final applicants will be asked to undergo a background check.