Law Clerk (Commercial Leasing)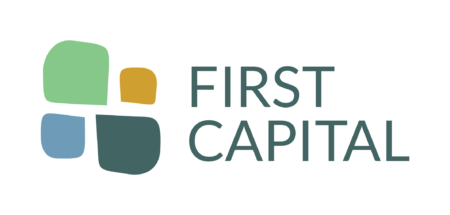 Ville : Toronto, ON, Canada
Catégorie : Legal
Industrie : Real Estate
Employeur : First Capital
First Capital [TSX: FCR.UN] owns, manages and develops grocery-anchored open-air centres in neighbourhoods with the strongest demographics in Canada. As one of Canada's top employers, we foster a vibrant culture that ensures equal opportunity and well-being for all employees in a dynamic workplace. We are proud to provide rewarding opportunities to build meaningful careers in a fun and high-performing environment.
THE ROLE:
We are looking for an experienced and dedicated Commercial Leasing Law Clerk with a deep understanding of lease agreements to join our first-class and highly collaborative Legal team.

As Law Clerk, you will report to the Senior Legal Counsel, and you will be responsible for supporting the preparation and negotiation of legal documents in connection with leasing transactions and in support of our Operations, Construction and Leasing teams.  You will also be involved with due diligence for purchase and finance transactions.
WHAT YOU WILL DO:
Prepare legal documentation for commercial leasing transactions (retail focus).

Negotiate legal terms of offers to lease, letters of intent, leases, renewals, transfers, relocations, expansions, terminations, estoppels etc.

Draft, review and revise notices of default and termination.

Finalize legal documentation for deal approval and document execution by authorized signing officers of owner companies.

Review and comment on legal documentation prepared by third parties (i.e., tenants, brokers, and lawyers).

Ensure legal documentation is in line with company policies, procedures, strategies and approved signing authority.

Advise leasing department of business and legal concerns in papering transactions.

Respond to inquiries (internal and external) and interpret lease-related issues.

Conduct Teraview and corporate searches.

Conduct due diligence for financing, acquisition, or special projects.

Participate in special projects and take on other duties as assigned.
WHAT YOU BRING:
To excel in this position, the ideal candidate will require a minimum of five (5) years of experience drafting and negotiating sophisticated complex commercial leases and ancillary legal documents.

Licensure as a Paralegal, law clerk designation or equivalent legal education is highly preferred.
WHAT YOU NEED TO BE SUCCESSFUL:
Strong knowledge of commercial leasing with excellent documentation, drafting and negotiation skills to navigate complex lease agreements with confidence and accuracy.

Well-developed communication skills to effectively communicate across all levels within and outside the organization.

Outstanding time management and organizational capabilities to coordinate multiple competing priorities and deadlines.

Pragmatic approach to problem-solving and analytical review with a high level of attention to detail.

Strong general computer skills, including proficiency in Microsoft Office Suite.
WHAT WE OFFER:
We invest in People. Along with our competitive compensation packages—we're always thinking of new ways for our people to share in the company's success. We are very proud to offer the following to our employees:
Flexible Hours

Remote workdays

Company-matched savings plans

Annual Wellness Subsidy

Tuition & Development Program

Employee Referral Program

Rewards and Recognition Programs

Paid time off during December holiday season

Parental leave benefits

Our people are what makes us different. At First Capital, we are committed to workplace diversity and inclusion within our organization, therefore, we encourage all qualified persons from all backgrounds to apply. Accommodations are available, upon request, to all applicants with disabilities throughout our hiring process. To discuss any accommodation, please email us at careers@fcr.ca.