Labourer – Highway Maintenance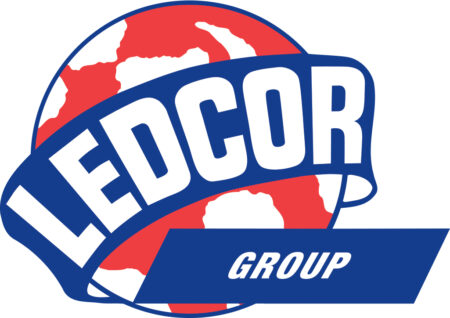 Ville : Edson, AB
Catégorie : Full time Labourer
Industrie : Construction
Employeur : Ledcor Group
Job Summary:
We are looking for enthusiastic and team-oriented people to join our team that helps keep our Alberta provincial Highways safe. We offer industry-leading wages, excellent training, benefits, RSP's and career growth potential with advancement opportunities within our diversified company.
You're an experienced skilled Labourer, with a Class 5 license, who takes pride in performing safe and quality work. You have mechanical aptitude to aptly perform light automotive repairs and can run various forms of yard equipment.
Click on the link below to see what it's like working for Ledcor and apply today to join the Ledcor Highways team in Edson, Alberta today!
http://httpswww.youtube.com/watch?v=GZ3t7Fo0Ul4.
Essential Responsibilities
Willing to train and obtain minimum class 3 license to operate plow trucks
Perform various highway maintenance tasks including crack sealing, asphalt patching, flagging, message painting, etc.
Assist with traffic control procedures
Perform preventive maintenance and cleaning of equipment
Perform other road maintenance duties as required
Qualifications
Must successfully complete pre-employment drug and alcohol testing
Mechanical Aptitude, can fix trailer lights and light automotive repairs
Be handy with tools and able to troubleshoot minor deficiencies
Must be able to perform physically demanding tasks
Can Operate Various forms of yard equipment such as Skid steer, loader etc
Must possess a valid Class 5 driver's license
Traffic Controller or Flagging experience an asset
Work Conditions
Local candidates will be given preference due to the location of the projects
Benefits and RSPs provided by CLAC
Shift work, on-call and night shift may be required
Work will be outdoors in various weather conditions
Additional Information:
Company Description
Ledcor builds and maintains infrastructure in various industries including oil and gas, transportation, and mining. We're experts in public and private infrastructure construction and maintenance – from national highways to bridges, from airports to underground utilities and independent power projects. We also work on roads, earthworks, foundations, dams, power systems, and waterways.
But when you work for Ledcor, your experience will go far beyond the project. Do you want a career that means more? Join our True Blue team now!
Employment Equity
At Ledcor we believe diversity, equity, and inclusion should be part of everything we do. We are proud to be an equal-opportunity employer. All qualified individuals, regardless of race, color, religion, sex, national origin, sexual orientation, age, citizenship, marital status, disability, gender identity, Veteran status or any other identifying characteristic are encouraged to apply.
Our True Blue team consists of individuals from all backgrounds who contribute diverse perspectives and experiences to Ledcor. We are committed to continuing to build on our culture of empowerment, inclusion and belonging.  
Adjustments will be provided in all parts of our hiring process. Applicants need to make their needs known in advance by submitting a request via email. For more information about Ledcor's Inclusion and Diversity initiatives, please visit our I&D page.