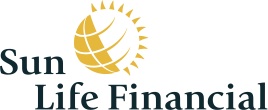 Ville : Toronto
Catégorie : Full-time
Industrie : Finance
Employeur : Sun Life Financial
You are as unique as your background, experience and point of view. Here, you'll be encouraged, empowered and challenged to be your best self. You'll work with dynamic colleagues - experts in their fields - who are eager to share their knowledge with you. Your leaders will inspire and help you reach your potential and soar to new heights. Every day, you'll have new and exciting opportunities to make life brighter for our Clients - who are at the heart of everything we do. Discover how you can make a difference in the lives of individuals, families and communities around the world.
In this position, you will be a member of the Corporate Finance team, working in an internal
controls capacity, with a specific focus on information technology processes and controls.
Internal controls responsibilities:
Coordinate and attend internal control walkthrough meetings with relevant individuals from each business unit and the external auditors.
Design, execute and perform detailed testing of internal controls in accordance with professional audit standards, and within established deadlines. 
Evaluate internal controls, propose enhancements to controls and investigate the cause of internal control weaknesses. 
Perform analysis and needed remediation testing around identified control deficiencies
Work with the Company's external auditors to ensure proper alignment and leverage of management's internal controls testing.
Job requirements:      
Qualified candidates will have:
Bachelor's degree in accounting; CPA, CIA, and/or CISA preferred.
1+ years of Public accounting experience is strongly preferred
Experience with Sarbanes-Oxley and evaluating internal controls.
IT audit experience, including strong understanding of control environments within the IT function
Excellent interpersonal and communication skills are required as this position has direct contact with numerous departments within and outside the company including: business units, external auditors and consultants.
Strong organizational skills and commitment to meeting reporting and control deadlines.
Ability to work with a variety of team members and function in a dynamic environment.
Ability to work independently to effectively support team.
Ability to work remotely
Equal employment opportunity and nondiscrimination policy 
It is the policy of SLF U.S. that we will recruit, hire, train, and promote persons in all job titles, and ensure that all other personnel actions are administered, without regard to age, race, color, religion, national origin, ancestry, gender, sex (including but not limited to pregnancy, childbirth, or breastfeeding), sexual orientation, gender identity or expression, military or veteran status, physical or mental disability, medical condition, genetic information, marital status, or other legally protected status, and we will ensure that all employment decisions are based only on valid job requirements.
 
At Sun Life we strive to create a flexible work environment where our employees are empowered to do their best work. Several flexible work options are available and can be discussed throughout the selection process depending on the role requirements and individual needs.
Finance