Intermediate Geotechnical Engineer – Calgary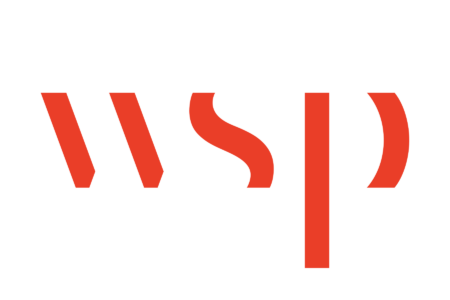 Ville : Calgary, AB
Catégorie : Environment - Geotechnical & Materials
Industrie : Engineering
Employeur : WSP
CALGARY
WSP is one of the world's leading professional services firms – made stronger with the recent creation of WSP E&I Canada Ltd., a wholly-owned subsidiary of WSP Canada Inc.
We have over 63,000 team members across the globe. In Canada, our 12,000 people are involved in everything from environmental remediation to urban planning, from engineering iconic buildings to designing sustainable transportation networks, from finding new ways to extract essential resources to developing renewable power sources for the future. Our purpose is to future proof our cities and environments.
The Opportunity:
WSP E&I is currently seeking Intermediate Geotechnical Engineer(s) to join our team in Calgary.  
The Alberta Geotechnical group is involved in a range of projects from conventional to leading-edge complex assignments in the area of foundations, infrastructure and transportation; design of oil sands and tailings dams, pit walls and waste dump structures in the mining industry; and slope assessment and stabilization work related to geohazards.
The diversity in projects and complexity provides the opportunity for a rewarding career in one or more practice areas of choice.  
We have exciting opportunities in the following practice areas:
Tailings dams/oilsands/mining and water dams,

Foundations/infrastructure/transportation, and

Geohazards, slope stabilization, and pipelines
The successful candidate(s) for the various positions will have a strong understanding of geotechnical engineering and engineering geology of greater Calgary with adjoining areas and other parts of AB/BC; as well as great project/client management, construction QA/QC and excellent communication skills.
If you have a proven track record in the geotechnical/geological consulting environment, this opportunity will provide both professional and personal satisfaction with excellent opportunities for career progression.
Why WSP?
We value and are committed to upholding a culture of Inclusion and Belonging
Our Flexible Work Policy – we recognize the importance of balance in our lives and encourage you to prioritize the balance in yours. We will support you on and off the job so you can be fully present in both your work and home lives.
Our

Hybrid Work Policy

- a combination of in-person and remote working, enables us to purposefully think of how we work, who we need to work with, and where the work should be done.
A Canadian success story - we're proud to wear the red and white of this beautiful country and show the world what Canada has to offer.
Enhance the world around you - from the environment to the highways, to the buildings and the terrain, WSP is the fabric of Canada.
Outstanding career opportunities - we're growing and pushing ourselves every day to be greater than yesterday - we're open to your ideas and trying new things.
A phenomenal collaborative culture and a workforce filled with genuinely good people who are doing humbly important work. Come find out for yourself what it's like to be a part of our journey.
We offer attractive pay, flexible work options, a great corporate culture, comprehensive and employee-focused benefits including virtual healthcare and a wellness platform as well as great savings programs, and a clear vision for the future.
#WeAreWSP
 
A day in the life:
Use your technical skills to support and deliver high-quality engineering services including geotechnical investigations, analyses, conceptual and detailed engineering designs, technical specifications, drawings, reporting, and construction QA/QC support.

Maintain technical proficiency, including participation in professional practice groups internally and externally.

Supervise and/or coordinate field investigations and/or construction inspections as applicable to support projects. 

Use your business sense and communication abilities to maintain and build strong client relationships.

Use your project management and interpersonal skills to manage projects and support/lead geotechnical and multidisciplinary project teams.

Mentor, train, and develop junior geotechnical engineering and technologist staff.

Prepare technical proposals and reports.

Coordinate with other project managers, other geotechnical staff, and discipline leads to manage project deliverables, ensuring schedules and budgets are achieved.

Collaborate with other WSP disciplines and offices on various projects in Calgary, Calgary, Northern Alberta, and occasionally in USA and international locations.

 
This position requires local and regional travel and occasional out-of-town assignments up to three weeks in duration.  Assignments will at times be in remote areas and under physically demanding conditions.  Work will often be outdoors and on active construction sites.  Light to moderate lifting will be required. 
About Kamloops:   Kamloops is a vibrant community with a wide variety of services and amenities, and outdoor activities galore.  Kamloops is best known for world class trout fishing, hiking, golfing, snowmobiling, skiing, and snowboarding.  Kamloops also offers an affordable housing market with good rental opportunities
What you'll bring to WSP ...
The ideal candidate will have a strong academic background, and a minimum of 7-10 years relevant geotechnical design and consulting experience. Other skills/qualifications include:

A university degree with a Bachelor of Science in Civil or Geological Engineering.  A Masters or Ph.D. degree in geotechnical or geological engineering from an accredited university is an asset.

Registered or eligible for registration as a Professional Engineer (P.Eng) with the Association of Engineers and Geoscientists of Alberta (APEGA)

A solid understanding of geotechnical engineering, engineering geology and both field/office experience.

Experience in geotechnical investigations, geohazard reconnaissance and evaluations of soils and/or hard rock, air-photo/LiDAR interpretations, slope stability evaluation, instrumentation, and construction monitoring. Local experience in the Calgary area and other regions of southern and northern Alberta is preferred.

Experience with the design, construction, instrumentation, operational reviews and/or reclamation of oil sands waste dumps, pit walls, and/or tailings dams.

Extensive experience with slope stability, seepage and/or deformation modelling.

Specific knowledge and understanding of Northern Alberta Oilsands geology and geomorphology would be an asset.

Strong desire to continually grow in technical and soft skills

Effective communicator who is motivated to work and contribute to small and large teams

Keen to mentor other coworkers, including EITs, GIT's, technologists, et al.  

Excellent client relations and communication skills and abilities to manage project deliverables on time and budget.

Demonstrated written and verbal communication skills to prepare proposals, work scopes, reports, and presentations.  

Unrestricted Class 5 driver's license valid in Alberta and British Columbia, a good driving record, and ability to travel to sites locally or in other parts of Alberta and British Columbia as required.  

A strong commitment to safety and sustainability