Insurance Advisor, Home and Auto – Advice Centre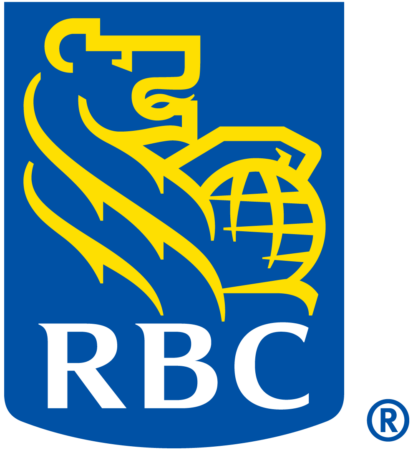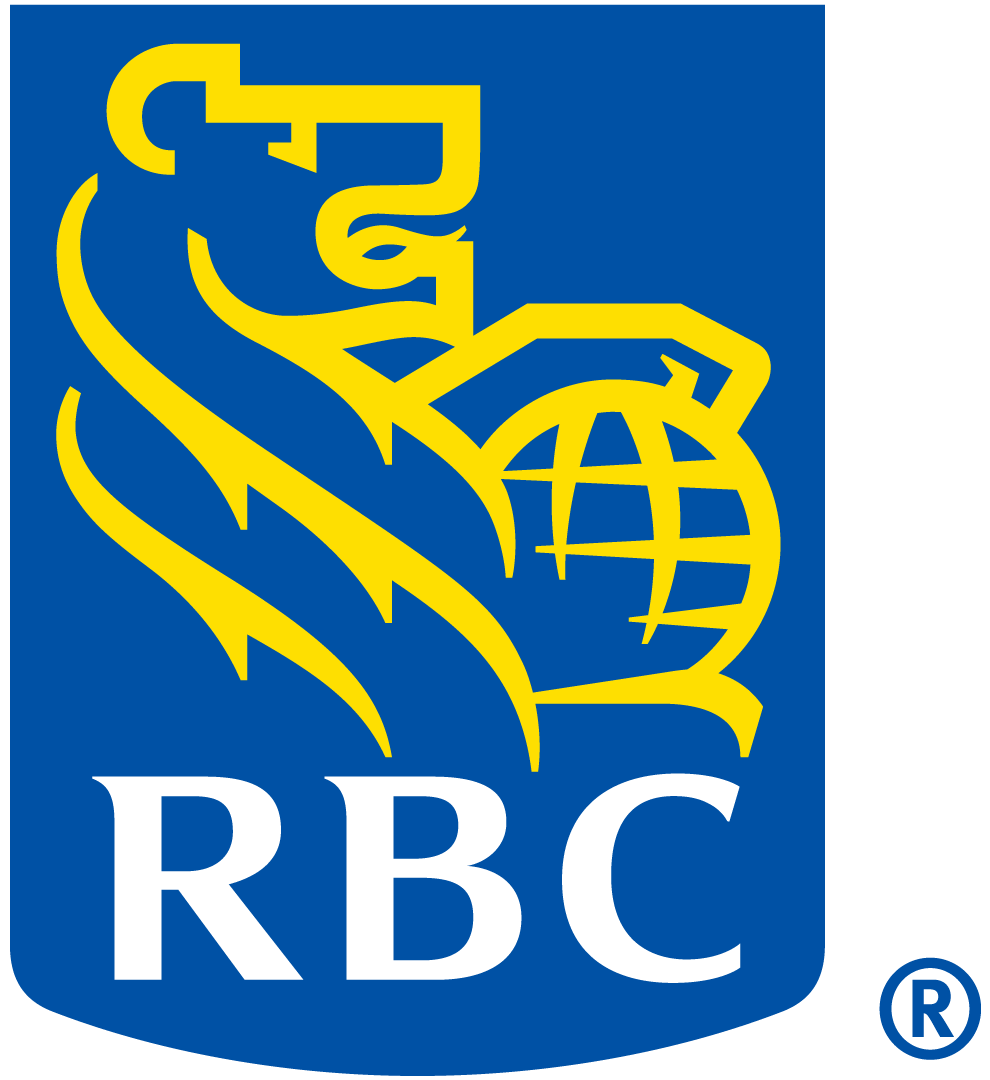 Ville : GATINEAU, Quebec, Canada
Catégorie : Customer Service | Client Advice | Sales
Industrie : Financial/Banking
Employeur : RBC
Come Work with Us!

At RBC, our culture is deeply supportive and rich in opportunity and reward. You will help our clients thrive and our communities prosper, empowered by a spirit of shared purpose.

Whether you're helping clients find new opportunities, developing new technology, or providing expert advice to internal partners, you will be doing work that matters in the world, in an environment built on teamwork, service, responsibility, diversity, and integrity.
Insurance Advisor, Home and Auto - Advice Centre | Conseiller(ère) en assurances auto et habitation - Centre de conseils
(English version below)
Contribuez à servir des millions de Canadiens dans le confort de votre foyer.
Un rôle principalement en télétravail au Centre de conseils RBC Assurances vous offre à la fois la souplesse dont vous avez besoin dans votre vie privée et la satisfaction que vous attendez de votre travail. 
En quoi consiste l'emploi ?
RBC Assurances offre un programme de formation (parrainage) à ceux qui souhaitent poursuivre une carrière en assurance. Nous vous fournirons les outils, la formation et le soutien nécessaires, notamment de l'aide visant l'obtention du certificat en assurance de dommages délivré par l'Autorité des marchés financiers (AMF) et celui de l'Ontario et des autres provinces. Si vous détenez déjà certaines certifications, n'hésitez pas à soumettre votre CV.
Chez RBC Assurances, vous aurez accès à un encadrement continu dans un environnement qui reconnaît et récompense le talent. Si vous avez l'ambition de réussir, nous avons les ressources pour vous aider à apprendre, à grandir et à évoluer.
À titre de conseiller autorisé en assurances auto et habitation, vous serez la voix à l'autre bout du fil offrant des conseils et des options d'assurance pour aider les clients à protéger ce qui leur tient le plus à cœur. Calme sous pression, serviable et aimable, vous fournirez des conseils en assurance clairs et transparents. Vous ferez preuve de curiosité, d'attention et d'un sens du détail lors de chaque conversation, vous appliquant à résoudre les problèmes et à offrir une Expérience client exceptionnelle. Vous contribuerez à la concrétisation de vos objectifs et de ceux de l'équipe en matière de vente d'assurances auto et habitation par une attitude proactive favorisant la vente de solutions et par des recommandations à des partenaires.
Pour l'exécution de vos tâches, vous disposerez de la technologie et des outils qui vous permettront de vous concentrer sur ce qui compte le plus : générer de bons résultats.
Il n'est pas nécessaire d'avoir un curriculum vitae parfait, il suffit d'avoir la bonne attitude et la volonté d'apprendre. RBC appuiera les candidats retenus dans l'obtention du permis en assurances IARD afin de développer leur expertise et de faire progresser leur carrière.
Nous embaucherons plusieurs candidats pour ce poste et nous sommes impatients de prendre connaissance votre curriculum vitae !
Quelles seront vos tâches ?
Offrir des conseils et des solutions d'assurance adaptés aux besoins des clients.
Assurer l'uniformité et la qualité de l'Expérience client dans chaque conversation en résolvant les problèmes vous-même si possible, n'effectuant des recours hiérarchiques que lorsque nécessaire.
Effectuer des évaluations personnalisées des besoins et utiliser les outils, les ressources et les calculatrices à votre disposition pour démontrer la valeur et le bien-fondé de vos conseils.
Faire preuve d'une solide compréhension du risque réglementaire lorsque vous préparez ou modifiez les polices.
S'assurer Vous assurer que les clients paient des primes proportionnelles aux risques.
Faire preuve de sens critique, pendant les interactions avec les clients, afin de déterminer quels risques sont acceptables et quels risques sont inacceptables.
Traiter les renouvellements d'assurances auto et habitation.
Suivre les procédures efficacement et en toute transparence pendant les appels.
Que vous faut-il pour réussir ?
Compétences essentielles
Désir et capacité d'obtenir un permis de vente de produits d'assurance de dommages de l'Autorité des marchés financiers AMF ainsi que celui de l'Ontario et des autres

provinces (programme

de formation complet offert par RBC incluant les certifications du Québec, de l'Ontario et des autres provinces).
Solides aptitudes pour la communication en français et en anglais. Le titulaire de ce poste doit parler couramment l'anglais afin de servir la clientèle anglophone de la collectivité.
Disponibilité pour travailler sur différents quarts de travail pour répondre aux besoins des clients. Le Centre de conseils en assurances auto et habitation est ouvert du lundi au vendredi de 8 h à 20 h 30.
Littérature numérique sur un large éventail d'appareils (p.ex., téléphones intelligents, tablettes, portables etc.) et des aptitudes supérieures au clavier, pour la navigation sur internet et pour l'utilisation d'un ordinateur. 
 Autres qualités recherchées (Atouts)
Titulaire d'un permis de vente de produits d'assurance autre que vie.
Études postsecondaires ou l'équivalent.
Connaissance des produits d'assurance (assurances auto, habitation, vie et voyage).
Expérience de vente concrète et capacité de surpasser les objectifs dans un centre de contact.
Qu'y gagnerez-vous ?
Qu'il s'agisse de possibilités d'acquérir des compétences, d'innover et de croître, et de bénéficier d'avantages modernes et complets ou de la souplesse voulue pour profiter des moments qui comptent, à RBC vous avez tout ce dont vous avez besoin pour concrétiser vos aspirations professionnelles et personnelles.
Vous ferez partie d'une équipe primée classée au premier rang des agences de vente spécialisées dans la fiche de rendement des conseillers en assurance d'Investment Executive 2022. 
Vous bénéficierez d'un régime de rémunération globale complet qui priorise votre bien-être général, en vous offrant des avantages sociaux modernes et à la carte, une rémunération concurrentielle et des options sur actions.
Vous travaillez dans une équipe et une entreprise solidaire et inclusive qui valorisent la diversité des points de vue, des parcours et des expériences et qui aspirent à ce que vous soyez pleinement vous-même au travail, chaque jour.
Vous serez encadré par des dirigeants qui ont votre succès à cœur et qui vous offrent des occasions d'apprendre, de croître et d'essayer de nouvelles choses. Vous acquerrez de nouvelles aptitudes, affinerez celles que vous possédez déjà et découvrirez des cheminements de carrière grâce à une foule de programmes et d'outils d'apprentissages conçus pour vous accompagner à toutes les étapes.
Vous bénéficierez d'horaires de travail adaptés et d'un encadrement respectueux de vos besoins, tant personnels que professionnels.
Vous aurez l'occasion d'exercer une réelle incidence positive sur les vies de nos clients et sur les collectivités que vous servez.
**********************************
Help serve millions of Canadians from the comfort of your home.
A remote-first role at RBC Insurance Advice Centre gives you the best of both worlds—the flexibility you need for your life and the fulfillment you seek in your work. 
What is the opportunity?
RBC Insurance is offering a Sponsorship program for someone interested in pursuing a career in the Insurance industry. We will provide you with the tools, training and support you need, including assistance in successfully completing the Damage Insurance Certificate delivered by l'Autorité des marches financiers (AMF) and the OTL Other than Life Ontario license and other provinces. If you already hold the Damage Insurance certification, do not hesitate to submit your resume.  
At RBC Insurance you will have access to ongoing coaching in an environment that recognizes talent and rewards genuine ambition. If you have the drive, we have the resources to help you learn, grow, and succeed.
As an RBC Licensed Insurance Advisor for Home & Auto, you'll be the trusted voice on the other end of the phone providing insurance advice and options to help clients protect what's important to them. You're calm under pressure, helpful and friendly and provide clear, upfront insurance advice for clients. With every conversation, you're curious, caring and detail-oriented, with a focus on solving problems and delivering an exceptional client experience. You will contribute to individual and team sales' plans by being proactive with home and auto options, selling solutions and referring to partners
In your role, you'll have the technology and tools to support you, so you can focus on doing what matters most—driving successful results.
You don't have to have the perfect resume, just the right attitude and willingness to learn. RBC will support final candidates with writing the General Insurance License to build your expertise and advance your career goals.
We will be hiring multiple successful candidates from this requisition and look forward to reviewing your resume!
What will you do?
Provide insurance advice and solutions to clients based on their needs
Exhibit a consistent, positive client experience with every conversation and resolve client concerns at the point of first-call, demonstrating the ability to connect through discussion and escalate as necessary
Complete personalized needs assessments and reviews by leveraging tools, resources, and calculators to demonstrate value and support advice recommendations
Demonstrate a solid understanding of regulatory risk when writing and updating new business policies
Ensure clients are charged premiums that correspond with their risks
Apply critical thinking during client interactions in order to identify and analyze acceptable and unacceptable risks
Perform front-line underwriting of Home and Auto policies
Use procedures effectively and seamlessly during calls
What do you need to succeed?
Must-have
Willingness to complete the Quebec Damage Insurance Certificate delivered by l'Autorité des marchés financiers and OTL Other than Life Ontario license and other provinces (full training program offered by RBC including the Quebec, Ontario other provinces certifications)
Requires fluency in French and English in order to serve our clients in the community with French and English speaking needs.
Flexibility to work a variety of shifts as our center is open extended hours in order to better help our clients. The Home & Auto Advice center is open Monday – Friday, 8:00am – 8:30pm. 
Digital literacy across a broad range of services (i.e. smartphones, tablets, laptops etc.) with above average keyboarding skills, internet and computer navigation.
 Nice-to-have
Possession of the Damage Insurance certificate at time of application
Post-secondary education or the equivalent
Knowledge of insurance products (Home & Auto, Life, Travel)
Proven professional sales experience, and success in meeting and exceeding sales targets in a contact center environment
What's in it for you?
Whether it's developing new skills, opportunities to innovate and grow, modern and comprehensive benefits, or the flexibility to enjoy the moments that matter, at RBC you have everything you need at your fingertips to build your career and life.
Working with an award-winning team ranked the top dedicated sales agency in Investment Executive's 2022 Insurance Advisor's Report Card 
A comprehensive Total Rewards package that prioritizes your overall wellbeing, including flexible and modern benefits, competitive compensation and stock options
Work where you belong as part of a supportive, inclusive team and company that celebrate your unique perspectives, background and experience and want you to bring your whole self to work, every day.
Leaders who are invested in your success and provide opportunities to learn, to grow and to try new things. Develop new skills, sharpen existing ones and explore paths you never knew existed with a host of learning programs and tools designed to support you in every phase of your career.
Flexible work arrangements and leaders who support your needs—both personal and professional.
An opportunity to have real impact on the lives clients and the communities you serve.
RBC is committed to supporting flexible work arrangements when and where available conditional on employees being able to meet with the technological and confidentiality requirements of the role (i.e., private and quiet space, Internet connectivity, etc.) Details to be discussed with Hiring Manager.
EVPP1
#LI-Remote
GATINEAU, Quebec, Canada
CAN-QC-GATINEAU
Canada
37.5
Full time
Insurance
Regular
Salaried
2023-08-01
2023-09-18
Inclusion and Equal Opportunity Employment
At RBC, we embrace diversity and inclusion for innovation and growth. We are committed to building inclusive teams and an equitable workplace for our employees to bring their true selves to work. We are taking actions to tackle issues of inequity and systemic bias to support our diverse talent, clients and communities.
​​​​​​​
We also strive to provide an accessible candidate experience for our prospective employees with different abilities. Please let us know if you need any accommodations during the recruitment process.
Join our Talent Community

Stay in-the-know about great career opportunities at RBC. Sign up and get customized info on our latest jobs, career tips and Recruitment events that matter to you.

Expand your limits and create a new future together at RBC. Find out how we use our passion and drive to enhance the well-being of our clients and communities at rbc.com/careers.