Informatica / MDM SaaS Developer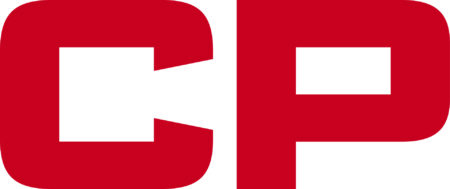 Ville : Calgary, AB, CA, T2C 4X9
Catégorie : Other
Industrie : Transportation
Employeur : Canadian Pacific
Canadian Pacific (CP) and Kansas City Southern (KCS) are now CPKC. As the only truly North American railway, we are making big moves! Drawing on our strong foundations and heritage, CPKC moves essential goods across our 20,000-mile network to support economic growth throughout Canada, the U.S. and Mexico. Be a part of history as we connect a continent and create exciting career opportunities across our new transnational network. Visit cpkcr.com to learn about the CPKC advantage, our purpose and culture.
PURPOSE OF THE POSITION
The Informatica MDM SaaS Developer is accountable for, understanding, maintaining and documenting master data in the environment. Ensuring data quality is maintained and improved upon by ensuring standard definitions and formats for various value streams which will enable the organization to achieve its goals. They will also support these and other Master Data applications and services as required to meet organization goals.
POSITION ACCOUNTABILITIES
Develop Informatica Customer 360, Business 360, Reference 360, Cloud Data Quality & Cloud Data Integration implementation design and build for MDM SaaS, Cloud Data Governance related uses cases.

Determine ways to improve current product usage and adoption to meet customer requirements.

Review Customers Business context for solutions & their challenges and defining the vision and requirements for the solution, recommending potential options and implementation methodologies. Provide detailed specifications for proposed solutions.

Develop, test, and deploy Informatica MDM SaaS based solutions in customer environment

Document and monitor requirements needed to proposed solutions/approach to solve the technical issues using Informatica MDM SaaS services.

Define clear goals, standards, processes, and the best practices to be followed for the deliverables and manage their proper execution.

Work with Customers on solution brainstorming, solution design, and solution implementation for customers C360, B360, R360, Cloud Data Quality and Cloud Data Integration and Master Data requirements.

Direct the identification and recommendation of solutions, Solution implementation options, POC of Solutions, Custom solutions & methods.
POSITION REQUIREMENTS
Strong experience with Informatica and MDM SaaS (must have hands-on experience on the following: - IICS,C360, R360, Master Data Management).

Expert-level skills in Informatica MDM SaaS implementation.

Professional on-site customer integration experience with large systems integration firms or for an enterprise software services company.

Demonstrate a desire to grow both technically and as a trusted team player

BA/BS or equivalent educational background, we will consider an equivalent combination of relevant education and experience
NICE TO HAVE
Experience in performance tuning of Informatica MDM SaaS Products

Experience with current trends in SaaS products, cloud data integration, cloud data quality, cloud ecosystems and business analytics technologies.

Experience on MDM SaaS CAI

Experience with CDQ, CDI, B360, CDGC
WHAT CPKC HAS TO OFFER:
Flexible and competitive benefits package

Competitive company pension plan

Employee Share Purchase Plan

Performance Incentive Program

Annual Fitness Subsidy

Part-time Studies Program

Flexible Work Environment
ADDITIONAL INFORMATION:
As an employer with North American presence, the possibility does exist that the location of your position may be changed based on organizational requirements.
Background Investigation:
The successful candidate will need to successfully complete the following clearances:       
Criminal history check

Reference check
Management Conductor Program:
Becoming a qualified conductor or locomotive engineer is the single best way for a management employee to learn the business at CPKC. You may be required to obtain a certification or to maintain your current certification/qualification as a conductor or locomotive engineer.
CPKC is an employment equity employer committed to the principles of employment equity and inclusion. We encourage all qualified candidates to apply including women, Black, Indigenous, People of Colour (BIPOC), members of the LGBTQ+ community, and people with disabilities. Accommodations for the job application process can be provided, as appropriate, upon request. All applicant information will be managed in accordance with the federal Personal Information Protection and Electronic Documents Act (PIPEDA)".
With Job Requisition Fields
Req ID: 100737

Department: Information Services

Job Type: Full-Time

Position Type: Non-Union

Location: Calgary, Alberta

Country: Canada

% of Travel: 0-10%

# of Positions: 2

Job Grade: Level 4

Job Available to: Internal & External
#LI-GK1
#LI-HYBRID