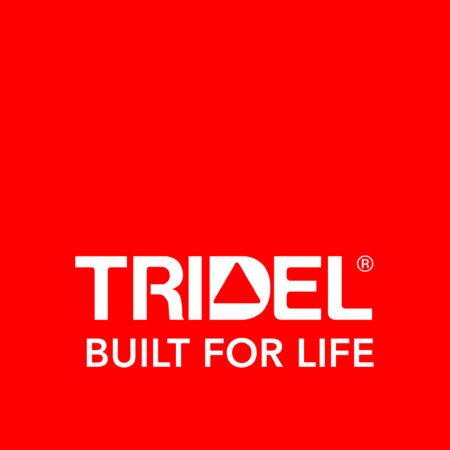 Ville : Toronto
Catégorie : Tridel Group of Companies
Industrie : Real Estate
Employeur : Tridel
We're excited to offer a fulfilling opportunity for a skilled HR Generalist to join our team and impact the success of Tridel Group of Companies' subsidiaries, Del Condominium Rentals Inc (DCRI) and DelSuites. This part-time position offers a flexible schedule of 20 hours per week, providing a perfect work-life balance for those seeking it.
Introducing our HR Generalist
As our HR Generalist, you will report directly to the Vice President of People and Culture and will work closely with key leaders within the business, playing a pivotal role in shaping our workforce and ensuring we attract, retain and develop top talent. Your key responsibilities will be to:
Support talent acquisition and recruitment process

by posting job openings on external job boards, screening candidates, and ensuring a positive candidate experience

Manag

e the employee life cycle by creating and conducting onboarding programs, designing offboarding processes, identifying areas for improvement, and enhancing the overall employee experience.

Ensure HR compliance by staying up-to-date with employment laws, implementing compliant HR policies and procedures, and providing data to leaders.
Guide leadership on performance management through review organization, document drafting, and motivation strategy recommendation.
Enhance employee and manager development through effective training programs including needs assessments, planning, sourcing, and evaluating the impact of training programs.
As our HR Generalist, you bring an exciting set of skills to the table! With your exceptional collaboration abilities, you can expertly navigate relationships with multiple stakeholders across diverse boundaries. Your confident and engaging communication style allows you to effectively present to groups, making you an asset in any setting. You're a master at cultivating positive working relationships with internal and external partners, always creating connections, and fostering trust. Your sense of urgency and outstanding prioritization skills make sure that you can flawlessly achieve company objectives. And with your unwavering commitment to high standards of ethics, confidentiality, and sensitivity, paired with a results-oriented approach and sharp organizational skills, you're the perfect fit for this role!
What You Bring
A post-secondary education in HRM or a related field.
Minimum of 3 years of experience in a similar position or equivalent working experience.
A strong understanding of HR best practices, policies, and procedures, including recruitment, onboarding, performance management, and training and development programs.
Possession of a CHRP or CHRL designation is considered an asset.
The ability to use various technologies with ease, including Microsoft Office, HRIS, and applicant tracking software, is required for this role.
DCRI and DelSuites are two complementary businesses that operate under the umbrella of the Tridel Group of Companies. Del Condominium Rentals Inc (DCRI) has been providing full property management services for over 35 years, making it the most trusted name in condominium rental management. DelSuites, on the other hand, is the leading corporate housing provider in the Greater Toronto Area. Their portfolio includes over 300 furnished suites in luxury Tridel-built residential properties, located in convenient areas around the GTA. Together, DCRI and DelSuites provide a comprehensive and seamless rental experience, making Tridel Group of Companies the go-to destination for anyone looking for high-quality property management and corporate housing solutions in the Greater Toronto Area.
Tridel is committed to employment equity. We encourage all people, including women, visible minorities, persons with disabilities, and persons who self-identify as Indigenous (First Nations, Métis, or Inuit) to apply.
Tridel is committed to providing accommodation for disabilities during the recruitment and selection process upon request. If an applicant requests an accommodation, Talent Development will consult with them to make arrangements to accommodate their needs. We advise new hires of our policies for accommodations.