HR Business Partner (Senior), Commercial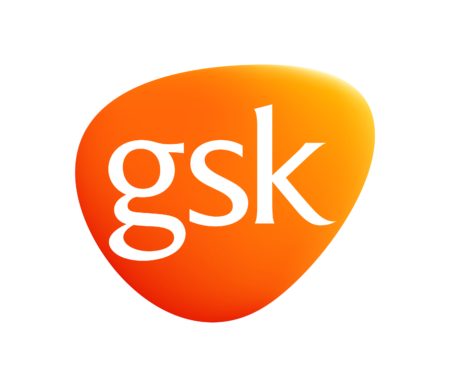 Ville : Canada Posting Location 10
Catégorie : Autre
Industrie : Healthcare
Employeur : GSK
Nom du site:
Canada - Ontario - Mississauga, Canada – Ontario – GTA
Date de publication:
Feb 13 2023
Job Purpose:
We have an exciting opportunity for a HR Business Partner to work with leaders and their teams to do their best work and achieve our ambition in GSK Canada: to positively impact the health of 35m Canadians by 2025.
This role will be based at our exceptional, newly designed office, based in Mississauga in the Greater Toronto Area.  This role is a hybrid role, giving you the flexibility to define what works for you, in partnership with your manager, to support your team and the organization.
As the HR Business Partner, you will primarily support the Commercial business with the development and execution of the people plan to drive business change and impact.   This role reports to the HR Country Head, and is part of the Greater China and Intercontinental region, with close partnerships across our Americas HR Team.
You will play a key role in the following areas:
Talent management
Leadership development
Culture and capability
Inclusion, Equity and Diversity
Key Responsibilities include, but are not limited to:
Be a trusted counsel to the Commercial Leadership Team and their teams to drive the people agenda and business priorities.
Work with leaders to develop diverse talent pools of successors for key roles, working to identify and accelerate emerging talent. 
Influence and coach leaders to build their leadership effectiveness. Build the capability of our managers to motivate, focus, develop and care for their teams. 
Lead innovative people initiatives, working across HR operating model to achieve results (e.g. People Services, Recruitment, Benefits, Compensation).
Be forward looking - use insights to diagnose issues and inform people strategy and development of workforce and capability plans.  Use technology/data to support decision making.
Lead activities to strengthen our employer brand externally and maintain high engagement internally.
Challenge individuals and teams to embed our

culture and champion inclusive behaviours.

Optimize our investment in technology (Service Now), our operating model, and global tools and

processes within

HR. 
Role model disciplined focus on what matters most. Trusted to prioritize and manage stakeholder expectations.
Growth mindset – be ambitious to improve our service by sharing feedback with process owners.
Basic qualifications:
University degree in Business, Human Resources, or similar
Requires 7+ years' experience in Human Resources, with accountability for various client groups
Experience in HR in a variety of HR functions (generalist – talent management, organizational design, culture development, employee relations, compensation), management experience is a plus
Experience in creating a proactive employee relations environment.
Experience with coaching leaders on developing talent, performance improvement, reward and recognition, HR systems and culture.
Ability to manage complex division-wide projects from inception to completion with minimal supervision. Examples include organization design and effectiveness, reward systems, governance etc.
Ability to understand complex situations, tasks or problems, analyze them using a systematic approach and identify patterns and connections between situations that are not obviously related.
Must have the ability to adapt and work effectively within a variety of situations including organizational changes and changes in job demands.
Strong relationship management and influencing skills to advise and counsel clients at all levels in the organization.
Strong emotional intelligence to intuitively understand a situation and individual needs.
Preferred Qualifications
Bilingual (English / French).
CHRP Designation
About you:
Strong business acumen.
Able to proactively identify opportunities, diagnose, design and implement impactful HR solutions.
Strong influencing skills.
Highly accountable and outcome focused.
Can identify and resolve concerns and issues with minimal direction.
Comfortable using new technology.
Self-driven and able to direct own work with high levels of autonomy and trust.
Demonstrated ability to exercise good judgement and initiative.
When you join us, you'll have opportunities to collaborate with other outstanding professionals on some of the biggest challenges in healthcare. Above all, we create a place where people can grow, be their best, be safe, and feel welcome, valued and included.
#LI-GSK
GSK est un employeur qui prône l'égalité des chances et s'engage en faveur de la diversité et de l'inclusion. Nous invitons toutes les personnes qualifiées à postuler à nos offres d'emploi. GSK s'engage à tenir compte des besoins des personnes handicapées. Si vous avez besoin d'un logement à n'importe quel stade de la procédure de candidature ou si vous souhaitez plus d'informations sur nos politiques de logement, veuillez nous contacter à l'adresse canada-recruitment@gsk.com. Merci de ne pas envoyer votre curriculum vitae à cette adresse électronique et de postuler via la procédure de candidature en ligne pour ce poste.
En tant qu'entreprise axée sur la santé et la science, GSK est résolue à suivre les recommandations énoncées par Santé Canada et à prendre toutes les mesures nécessaires pour aider à freiner la propagation de la COVID-19, ce qui comprend la vaccination contre la COVID‑19. Nous croyons fermement que c'est la meilleure façon d'aider à protéger ceux qui nous importent le plus : nos employés, les membres de nos familles et de nos collectivités, ainsi que les patients et les consommateurs que nous servons. À cette fin, nous avons pris une mesure de taille pour assurer la sécurité de nos employés pendant cette crise mondiale de santé publique.
Ainsi, seuls les employés entièrement vaccinés contre la COVID-19 peuvent se rendre à nos bureaux de Mississauga et de Laval (Montréal). De plus, tous les employés en contact direct avec les clients qui, dans le cadre de leur travail, fréquentent des établissements de soins de santé comme les hôpitaux, les pharmacies ainsi que les cabinets de médecins et de dentistes devront être entièrement vaccinés contre la COVID-19. Malgré ce qui précède, les employés peuvent demander une mesure d'adaptation pour des motifs liés aux droits de la personne, y compris des problèmes de santé ou des croyances religieuses. La santé et la sécurité de nos employés demeurent l'une de nos grandes priorités.
Avis important aux agences de placement ou de personnel

GSK n'accepte aucune candidature référée par une agence de placement ou de personnel sur ce site. Toutes les agences de placement ou de personnel sont tenues de transmettre de telles références au Service des ressources humaines ou d'approvisionnement de GSK pour obtenir préalablement une autorisation écrite lui permettant soumettre une candidature en réponse à une offre d'emploi de GSK. Cette autorisation préalable est une condition essentielle à toute entente (verbale ou écrite) à ce sujet entre une agence de placement ou de personnel et GSK. En l'absence de toute autorisation écrite en ce sens, toute démarche entreprise par une agence de placement ou de personnel sera considérée avoir été faite sans le consentement ou sans entente contractuelle liant l'agence de placement ou de personnel et GSK. Le cas échéant, GSK ne sera pas responsable de tous frais découlant de telles démarches ou de tous frais associés à quelque candidature qu'une agence de placement ou de personnel aurait pu afficher sur ce site.