Heavy Duty Mechanic – $5,000 SIGNING BONUS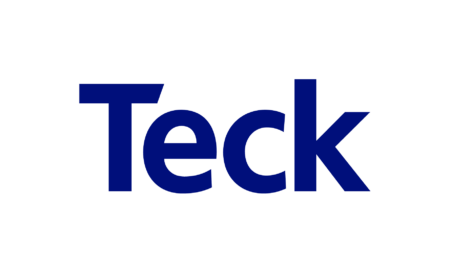 Ville : Sparwood, British Columbia, CA
Catégorie : Trades
Industrie : Mining/Quarrying
Employeur : Teck
Closing Date: January 31, 2022

Are you looking for a new career opportunity maintaining some of the world's largest mining equipment? This is the position for you! As a Heavy Duty Mechanic with Teck you are responsible for maintaining our diverse fleet of equipment including including CAT 797's, D11's, 24M's, Komatsu 980E's, and potentially North America's only P&H 4800 shovel.
We offer the chance to live and work in the majestic Rocky Mountains, where year round recreational activities such as hunting, fishing, skiing, snowmobiling, and biking are unlimited. Our tradespeople work an attractive 4 x 4 or 8 x 8 days and nights shift schedule, allowing for plenty of work/life balance. Add to this, challenging work assignments and excellent opportunities for career and professional growth with Canada's largest diversified resource company and we think you'll find what you're looking for.  

Tradespeople are offered a competitive compensation package that includes:  
Two Annual Bonus Plans 

Trades Retention Bonus - Up to $6,000

Relocation Assistance - Up to $10,000

Healthy Lifestyle Account - Up to $1,000

Employee Share Purchase Plan 

Comprehensive Benefits Plan

Retirement Package

Responsibilities: 
Be a courageous safety leader, adhere to and sponsor safety and environmental rules and procedures 

Perform duties that range from routine preventative maintenance to repairing major breakdowns, including troubleshooting and diagnostics 

Disassemble and reassemble components such as engines, transmissions, cooling systems, fuel and exhaust systems, breaks, clutches, differentials, hydraulics, electrical systems and lubrication systems 

Providing innovative solutions and best practices 

Diagnose, maintain and repair mobile off road mining equipment including haul trucks, graders, bulldozers, excavators, shovels, loaders, and other heavy equipment

Working with brands including CAT, Komatsu, P&H, Hitachi, John Deere, Letourneau, Volvo, Marion upon others 
Qualifications: 
Valid Interprovincial Red Seal Journeyperson's Heavy Duty Mechanic or Heavy Duty Technician Certification 

Valid driver's license 

Strong interpersonal skills

Ability to work independently or as part of a team

Previous mining experience is an asset 
At Teck, we value diversity. Our teams work collaboratively and respect each person's unique perspective and contribution. 
 
Qualified applicants interested in joining a dynamic team are encouraged to submit a resume and cover letter electronically.  
 
We wish to thank all applicants for their interest and effort in applying for the position; however, only candidates selected for interviews will be contacted.  
 
Teck is a diversified resource company committed to responsible mining and mineral development with major business units focused on copper, steelmaking coal and zinc, as well as investments in energy assets. 
 
Headquartered in Vancouver, Canada, its shares are listed on the Toronto Stock Exchange under the symbols TECK.A and TECK.B and the New York Stock Exchange under the symbol TECK. Learn more about Teck at www.teck.com or follow @TeckResources.
#LI-CP1