Geotechnical Engineer in Training (EIT) – Saskatoon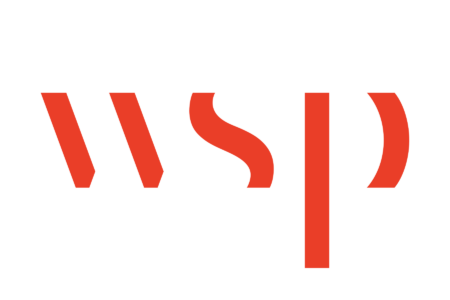 Ville : Saskatoon, SK
Catégorie : Z-WSP E&I Canada Ltd.
Industrie : Engineering
Employeur : WSP
SASKATOON
WSP is one of the world's leading professional services firms – made stronger with the recent creation of WSP E&I Canada Ltd., a wholly-owned subsidiary of WSP Canada Inc.
We have over 63,000 team members across the globe. In Canada, our 12,000 people are involved in everything from environmental remediation to urban planning, from engineering iconic buildings to designing sustainable transportation networks, from finding new ways to extract essential resources to developing renewable power sources for the future. Our purpose is to future proof our cities and environments.
The Opportunity:
WSP E&I has an exciting opportunity for a Geotechnical Engineer to join our team in Winnipeg.
This is an opportunity to work on interesting and important projects under a variety of diverse terrain and project conditions, throughout the province of Manitoba and to leverage your experience with a team that is committed to growth, development and delivery of high-quality project outcomes.
Why WSP?
We value and are committed to upholding a culture of Inclusion and Belonging
Our Flexible Work Policy – we recognize the importance of balance in our lives and encourage you to prioritize the balance in yours. We will support you on and off the job so you can be fully present in both your work and home lives.
Our Hybrid Work Policy - a combination of in-person and remote working, enables us to purposefully think of how we work, who we need to work with, and where the work should be done.
A Canadian success story - we're proud to wear the red and white of this beautiful country and show the world what Canada has to offer.
Enhance the world around you - from the environment to the highways, to the buildings and the terrain, WSP is the fabric of Canada.
Outstanding career opportunities - we're growing and pushing ourselves every day to be greater than yesterday - we're open to your ideas and trying new things.
A phenomenal collaborative culture and a workforce filled with genuinely good people who are doing humbly important work. Come find out for yourself what it's like to be a part of our journey.
We offer attractive pay, flexible work options, a great corporate culture, comprehensive and employee-focused benefits including virtual healthcare and a wellness platform as well as great savings programs, and a clear vision for the future.
#WeAreWSP
 
A day in the life:
You'll be providing geotechnical engineering expertise on a wide variety of projects including commercial, industrial, mining, riverbank stabilization, infrastructure and others

You'll take part in construction monitoring on projects including riverbank stabilization works, excavations, subgrade inspection, shallow foundations, pile monitoring (cast-in-place concrete, driven pre-cast concrete, driven steel, driven timber, etc), PDA, embankment performance monitoring, etc.

You'll be involved with geotechnical drilling and soil logging, installation and monitoring of geotechnical instrumentation such as slope inclinometers, standpipe, pneumatic and vibrating wire piezometers, settlement plates, etc.

You'll assist Project Managers, Geotechnical and Materials team members on a wide range of site investigations. You'll also prepare field reports and assist with preparation of geotechnical reports and proposals

You'll get the opportunity to be involved in data reduction, analysis and design including slope stability, seepage and settlement modelling, WEAP, LPILE and CAPWAP, etc.

 You'll get the opportunity to travel within Manitoba, although other opportunities for travel across Canada including working in conjunction with other WSP E&I offices are available depending on the motivation of the individual and specific project needs
What you'll bring to WSP ...
Completion of a Bachelor's Degree in Civil Engineering from an accredited post-secondary institution

Six months to 2 years of relevant experience which can include previous summer or co-op employment terms in geotechnical / materials engineering, engineering consulting, geological fieldwork, earthworks construction or remote resource development work

Currently registered or eligible for registration as an Engineer in Training (EIT) with the Association of Professional Engineers and Geoscientists of Manitoba

Unrestricted Class 5 Driver's License that is valid in the province of Manitoba

Excellent written and oral communication (English) skills

Willing and physically able to lift and hike in rugged / remote terrain conditions

Ability and willingness to travel frequently to a variety of project sites