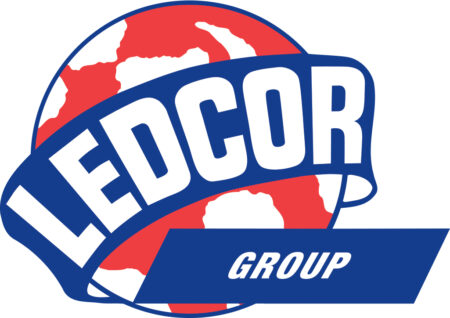 Ville : Vancouver, BC; Toronto, ON; Pflugerville, TX; Edmonton, AB
Catégorie : Full time Human Resources
Industrie : Construction
Employeur : Ledcor Group
Job Summary:
Ledcor are hiring a Compensation Analyst for a full-time permanent position which will be a work from home position based in Edmonton, Vancouver, Toronto or Austin. Reporting to the Senior Manager - Compensation & HR Projects, you will be responsible for the day-to-day job evaluation process at Ledcor ensuring that all our job descriptions are correctly written and categorized in order to ensure we can continue to attract the best talent for the positions while maintaining pay equity across the business.
You are someone who has a passion and curiosity for compensation data. You possess strong attention to detail and superior organizational skills & will also be comfortable working with all level of stakeholders & have the ability to understand and interpret job descriptions and make recommendations to the business around the correct classification of jobs.
We provide a competitive total compensation package, excellent training, benefits, RSP's and career growth potential with advancement opportunities within our diversified company. Come join our True Blue team by applying through this job posting today!
Essential Responsibilities
Job Documentation & Evaluation (60%)
Responsible for job evaluation process, including the documentation of proposed job level with support, in a timely, consistent and defensible manner in accordance with the job governance process
Provide a high level of customer service to business HR through prompt and effective evaluations
Uploads and maintains finalized job descriptions in the job governance tool
Supports the roll out of a new job governance process and tool and maintains it
Assist with the development and roll out of the new Job level and Job Governance process
Works with Business HR and Recruitment to ensure consistency in practice to collect, write, review and maintain job descriptions with a view towards consistent and accurate depiction of the work being performed
Supports the refresh of our tools/education for job descriptions and job evaluation process and to make these accessible to HR and the business
Responsible for the maintenance and upkeep of job families and levels, which includes activation/de-activation of new job codes, creating new job codes, regularly conducts audits
Consults with Senior Manager and/or Senior Leader on senior level job evaluations
Pay and Job-Related Compliance (15%)
Stay abreast of changing provincial, state and federal pay related legislation, such as minimum wage updates, National Occupation Code (NOC) & Employment Equity Opportunity (EEO) code changes, pay transparency legislation
Regularly conducts audits to ensure our system and processes are up to date and compliant with relevant legislation
Investigates and advises on prevailing wage (US) and living wage program support requests, implementing required programs as necessary
Compensation Support (15%)
Oversees Aviation group step program and acts as Subject Matter Expert when it comes to ensuring Summit total rewards strategy meets the business' needs and is market competitive, while meeting regulatory requirements.
Builds costing models for changes in Summit compensation
Delivers and ensures proper execution of the regular compensation review spreadsheets for the Aviation group to manage step programs
Supports pay equity initiatives as required
Serves as a back up for Compensation modules.  Provides back up for market pricing, data analysis
Qualifications
A Degree in a relevant field such as Human Resources is highly desirable for this position
Minimum 4 years' Experience working in a similar role dedicated to job evaluation
Previous working experience with writing job descriptions and providing evaluations and recommendations
Knowledge of compensation theory and principles relating to job design, job analysis, job documentation and job evaluation
Experience working in a complex multi-jurisdictional organization
Strong attention to detail, methodical approach to job evaluation process
Excellent organizational and planning skills and the ability to juggle multiple priorities
Excellent interpersonal, communication and presentation skills
Must possess tact, diplomacy and the ability to maintain confidentiality
Excellent customer service focus and team player
Ability to work with minimum supervision
Strong knowledge of MSOffice, including Excel, and HCM, preferably Workday
Working Conditions:
This will be a work from home position with the understanding you may be required in office as the business needs
Additional Information:
Company Description
The Ledcor Group of Companies is one of North America's most diversified construction companies. Ledcor is a company built on a rich history of long-standing project successes.
But when you work for Ledcor, your experience will go far beyond the project. Do you want a career that means more? Join our True Blue team now!
Employment Equity
At Ledcor we believe diversity, equity, and inclusion should be part of everything we do. We are proud to be an equal-opportunity employer. All qualified individuals, regardless of race, color, religion, sex, national origin, sexual orientation, age, citizenship, marital status, disability, gender identity, Veteran status or any other identifying characteristic are encouraged to apply.
Our True Blue team consists of individuals from all backgrounds who contribute diverse perspectives and experiences to Ledcor. We are committed to continuing to build on our culture of empowerment, inclusion and belonging.  
Adjustments will be provided in all parts of our hiring process. Applicants need to make their needs known in advance by submitting a request via email. For more information about Ledcor's Inclusion and Diversity initiatives, please visit our I&D page.