Casual Instructor – Technology Literacy & Financial Math & Statistics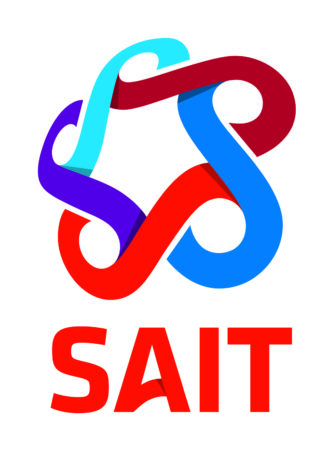 Ville : Calgary, AB
Catégorie : SAFA Casual – Approved Program
Industrie : Education
Employeur : SAIT - Southern Alberta Institute of Technology
The Learner and Academic Services (LAS) department's role in student success is to create a culture and environment that unleashes the full potential of all the students at SAIT. Our primary goal is to support the Education Plan, and a Student-First Culture, by focusing on student success and mobilizing all campus community members in this shared goal.
The Opportunity
Reporting to the Business Math & Technology Literacy Academic Chair, you are responsible for ensuring SAIT students attain mathematical and computational competencies that are relevant to their disciplines, and future careers in addition to developing the ability to adapt to new emerging technologies with ease. As an instructor, you're also responsible to teach students to use technology to perform financial mathematical operations, and apply statistical knowledge to understand, prepare and analyze data to make sound descriptive statements and predictive insights
Job Classification: Instructor
# of positions: 5
Hourly Rate: $39.39
Posting End Date: Open until suitable candidate is found
About SAIT
SAIT is a global leader in applied education. Named one of
Alberta's Top Employers
, we offer the chance to work with a purpose — preparing the next generation of industry leaders, entrepreneurs, advocates and explorers.
Building on our 100+ year history, we're looking for innovative, bold and collaborative employees who embrace change and deliver world-class customer experiences. Your future starts now at SAIT.
Equity, diversity and inclusion (EDI) is essential to achieving SAIT's vision to be a global leader in applied education. It creates the conditions for a healthy campus where everyone feels welcome, respected and empowered to succeed. SAIT values fairness, shared accountability and the importance of representation. The institution expects a commitment from its students and employees to continuously develop an equitable and inclusive mindset that celebrates diverse experiences and perspectives. Learn more about
EDI at SAIT
.
For information on the collection and use of your personal information, please see our
Privacy Policy
.
BEWARE FALSE POSTINGS AND RECRUITING OFFERS
SAIT has been made aware of individuals or organizations posing as SAIT using false postings to attract job seekers and collect personal information. Please be aware that SAIT will never request sensitive personal information beyond what is required for an application.
Career opportunities at SAIT will always be posted on the SAIT career site and we encourage applicants to only apply directly through there. When your application is completed you will receive an email confirmation, if you did not receive one please check your junk mail or try applying through the SAIT career page again.