Art History Instructor – Contemporary Indigenous Art in Canada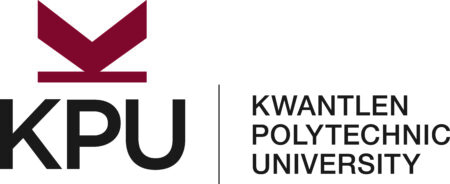 Ville : Surrey, BC
Catégorie : 2326-Fine Arts
Industrie : Education
Employeur : Kwantlen Polytechnic University - KPU
Kwantlen Polytechnic University
ART HISTORY INSTRUCTOR - CONTEMPORARY INDIGENOUS ART IN CANADA – Competition ID: 2362
POSITION TYPE:  Qualified Faculty List 
POSITION START: Fall 2023, Spring 2024, or Summer 2024 semester
KPU proudly offers all learners opportunities to achieve success in a diverse range of programs that blend theory and practice, critical understanding, and social and ethical awareness necessary for good citizenship and rewarding careers.  
FACULTY OVERVIEW:
Kwantlen Polytechnic University (KPU) is the fourth largest university in the province of British Columbia and serves communities in the South Fraser region and beyond.  A leader in innovative, interdisciplinary education with a teaching-focused mandate, KPU offers all learners opportunities to achieve the highest standards of academic performance. Our many programs of study provide applied learning and broad-based university education. 
Within KPU, the Faculty of Arts has over 6000 full-time students and over 300 faculty members from across the Humanities and Social Sciences. The Faculty of Arts includes 19 departments and 21 programs at the undergraduate and graduate levels. The Faculty is also home to two Canada Research Chairs: the first in Lifespan Cognition, and the second in South Asian Literary and Cultural Studies. Many of our programs offer opportunities for experiential education through practicums, co-ops, international field-schools and exchanges, service learning, community engagement, and research collaborations. For more information about the Faculty of Arts, please visit our website at: https://www.kpu.ca/arts. 
The Fine Arts Department at KPU offers certificate, diploma, and Bachelor programs with a strong curriculum focusing on the ideas and techniques of producing contemporary art within a diverse and supportive liberal arts environment. This dynamic program focuses on the integration of studio work with theory and research. Our graduates are prepared with the necessary skills to pursue advanced Fine Arts studies, enter related fields, or pursue a contemporary professional practice. 
For more about our department and programs, please visit our website at: https://www.kpu.ca/arts/fine-arts.
POSITION OVERVIEW:
The Fine Arts Department is currently seeking candidates to be added to the Qualified Faculty List in Art History. The Qualified Faculty List is used to assign teaching for semester-long contracts, dependent on Department needs.
Experience with online instructional delivery and use of Moodle will be an asset. Courses are taught in person, or in a combination of synchronous, asynchronous, and hybrid online teaching models.
The following course associated with this position will be offered in the Fall 2023, Spring 2024, or Summer 2024 condensed semesters (May-June; or July-August) based on flexibility and preference of successful candidate:
ARTH 2124: Contemporary Indigenous Art in Canada (1 section): Students will study the current critical issues in contemporary Indigenous art and visual culture from across the settler-colonial areas of Canada. They will investigate how Indigenous arts in Canada are understood in the specific places and contexts in which they are made, and will further explore how Western art history and museum exhibitions have attempted (often very problematically) to provide meaning for the relationship between "historic" and "contemporary" understandings of Indigenous art. This course will rely heavily on content derived from first-hand accounts of Indigenous art production from First Nations artists, producers, and curators working primarily in Canada, together with providing a strong foundation in recent histories redressing what has often remained absent, silenced, or forgotten in the retelling of the Indigenous experience.
Those applicants interested in applying to teach can find further information by visiting our website: https://www.kpu.ca/arts/fine-arts
More information concerning the working conditions for a faculty member are outlined in Article 12 of the Kwantlen Faculty Association (KFA) Collective Agreement
  QUALIFICATIONS:
We are seeking individuals who meet the following qualifications:
The successful candidate will have a Ph.D. in Art History or an equivalent level of education, research, and experience in a closely related discipline with a visual focus and experience in post-secondary teaching. Applicants will have the interest and ability to teach the listed undergraduate survey and advanced courses in this call for applications, along with the willingness to prepare new courses if needed to meet the needs of this position. They will also have a current record of scholarly research that they can incorporate into their undergraduate teaching.
APPLICATION REQUIREMENTS:
A complete application includes:
a cover letter
curriculum vitae
statement of teaching philosophy
evidence of undergraduate teaching success (including course syllabi/outlines and course evaluations)
copies of transcripts of graduate degrees
a list of three professional references able to comment on your teaching ability and academic accomplishments.
We thank all applicants for their interest in KPU; however, only those selected for further consideration will be contacted.  Shortlisted applicants will be required to provide copies of original transcripts.
Note to Applicants
The University welcomes and encourages applications from women, visible minorities, Indigenous persons, persons with disabilities, persons of any sexual orientation, and persons of any gender identity or gender expression. If you require an accommodation through our hiring process, please include your request in the application email.
We thank all applicants for their interest in employment with KPU. Only those selected for an interview will be contacted. 
Kwantlen Polytechnic University is committed to protecting the safety and welfare of employees, students, and the general public, and upholding the reputation and integrity of the University. For this reason, final applicants will be asked to undergo a background check.
 
All qualified candidates are encouraged to apply; however, Canadians and permanent residents will be given priority.