Aqua Fitness Instructor – Etobicoke/York District (Toronto, ON, CA)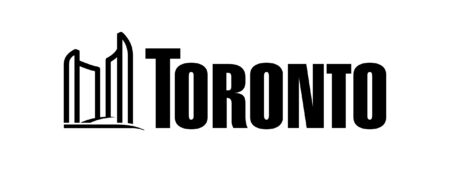 Ville : Toronto
Catégorie : Aquatics
Industrie : Government
Employeur : City of Toronto
Important: Do not apply to this job opportunity if you are a returning City of Toronto employee, instead please complete an online scheduling form.
The Community Recreation Branch is responsible for the delivery of high-quality, community-based recreation programs and services to the diverse neighbourhoods of Toronto. We provide a variety of programs that promote the social and physical development for people of all ages, with an emphasis on children and youth. The Community Recreation Branch strives to ensure Toronto residents have positive recreational experiences that enhance quality of life and contribute to lifelong active living.
| | |
| --- | --- |
| Req ID: |  39567 |
| Job Category: |  Aquatics |
| Job Type: |  Temporary, Part-time |
| Hourly Rate: |  $27.79  |
| Number of Positions: |  TBD |
| Start Date: |  TBD   |
| Work Location: |  TBD |
| District: |  Etobicoke/York |
| Season: |  Winter   |
| Duration: |  TBD |
| Shift Information: |  TBD |
| Division: |  Parks, Forestry & Recreation |
| Section: |  PFR CR Community Recreation |
| Posting End Date: |  10/16/2023  |
Responsibilities:
Provides Aqua Fitness instruction.

Plans, designs and implements Aqua Fitness classes for all ages and abilities.

Ensures that the equipment is in place and operational and that the equipment is stored away after use.

Attends and participates in meetings and training sessions.

Ensures compliance with Ontario Health Regulations and all relevant legislation and Policy and Procedures manuals.

Performs administrative tasks to support the program.

Reports any situations and/or areas of concern to supervisor.

Takes action to deal with incidents, problems and emergencies and comply with Divisional/City policies and procedures.

Performs maintenance/janitorial duties, including but not restricted to: change room/washroom cleaning and disinfecting, pool chemistry tests, vacuuming, backwashing, chemical balancing, and pool fouling clean up.
Qualifications:
Must be minimum 16 years of age.

Technical knowledge of the properties of water, and water exercise design.

Current Aquatic Fitness Certification in one of the following: WaterArt – Aquafit Instructor or Canadian Aquafitness Leaders Alliance Inc. – Aquafitness Leader or Equivalent certification as reviewed by Aquatic Committee.

Must attend and successfully complete related mandatory and in-service training sessions – New Employee Orientation (NEO) or Returning Employee Orientation (REO).

Must produce original current Standard First Aid and Cardio-Pulmonary Resuscitation certifications as recognized by the WSIB.
You possess certification in Parks and Recreation Ontario's Principles of Healthy Child Development (PHCD).  This is a mandatory course that will be provided to you at no cost upon obtaining a conditional offer of employment. You will be provided with course dates and details at that time.
We thank all applicants for their submission. Only candidates who are selected for next steps will be contacted. Be sure to check your email regularly, including junk/spam mail folder, and log in to your profile to see the status of your application under Jobs Applied.
Accommodation:  If you are an individual who requires accommodation, due to disability under the Ontario Human Rights Code, to apply for this position, please email us at recjobs@toronto.ca, quoting the Requisition ID and the job title.  The City is committed to providing Code-protected accommodation throughout its hiring process. Please visit Hiring Policies and Statements for further details.
Vulnerable Sector Check:  One of the requirements for working with children and vulnerable adults is applicants providing the results of a Vulnerable Sector Check. For Recreation Worker positions, we are only able to consider candidates who obtain a Vulnerable Sector Check. Once an applicant is given a conditional offer of employment, we will obtain a Vulnerable Sector Check for applicants who reside within the City of Toronto. Applicants who reside outside of the City of Toronto will need to obtain a Vulnerable Sector Check from their local Police Service.  For further information on the vulnerable sector screening, please contact your local Police Service.