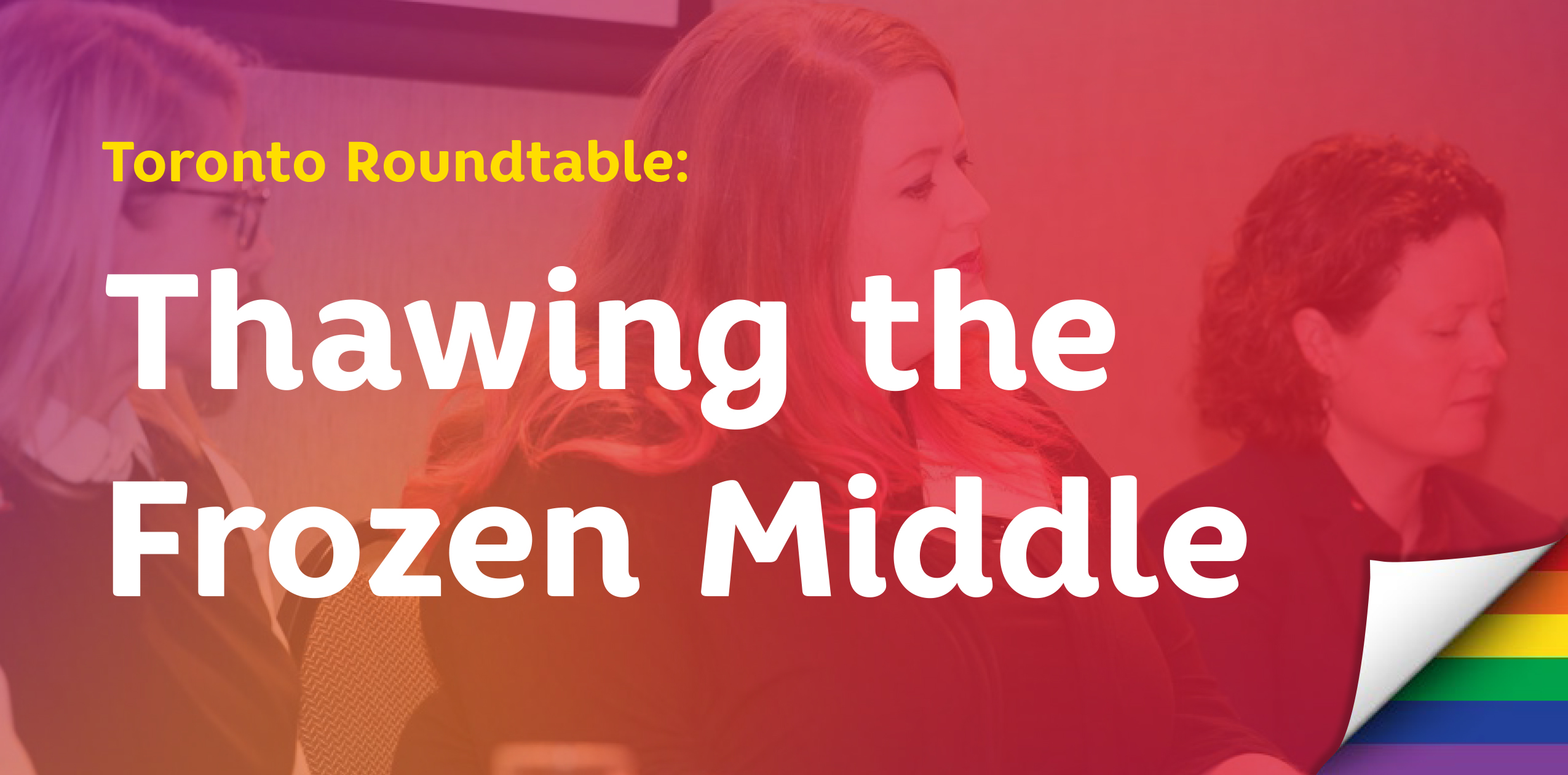 Pride at Work Canada is proud to have the support of Manulife.

Inclusion and diversity efforts for LGBTQ2+ workers – whether led from the top in corporate offices, or from grassroots employee initiatives – are facing a major challenge: 'the frozen middle.' Middle management continues to be a challenge for LGBTQ2+ inclusion initiatives. This roundtable discussion will review the challenges of getting mid-level managers involved, as well as what has worked for our partner network.
Pride at Work Canada invites representatives from its network of National and Regional Partners to a roundtable conversation hosted by Manulife on the morning of Thursday, February 6, 2020 where we will discuss best practices, share strategies, and work to thaw the frozen middle. For more information or to register (up to two registrants per employer) please contact Yeong Wee at yeong.wee@prideatwork.ca no later than Thursday, January 30, 2020.