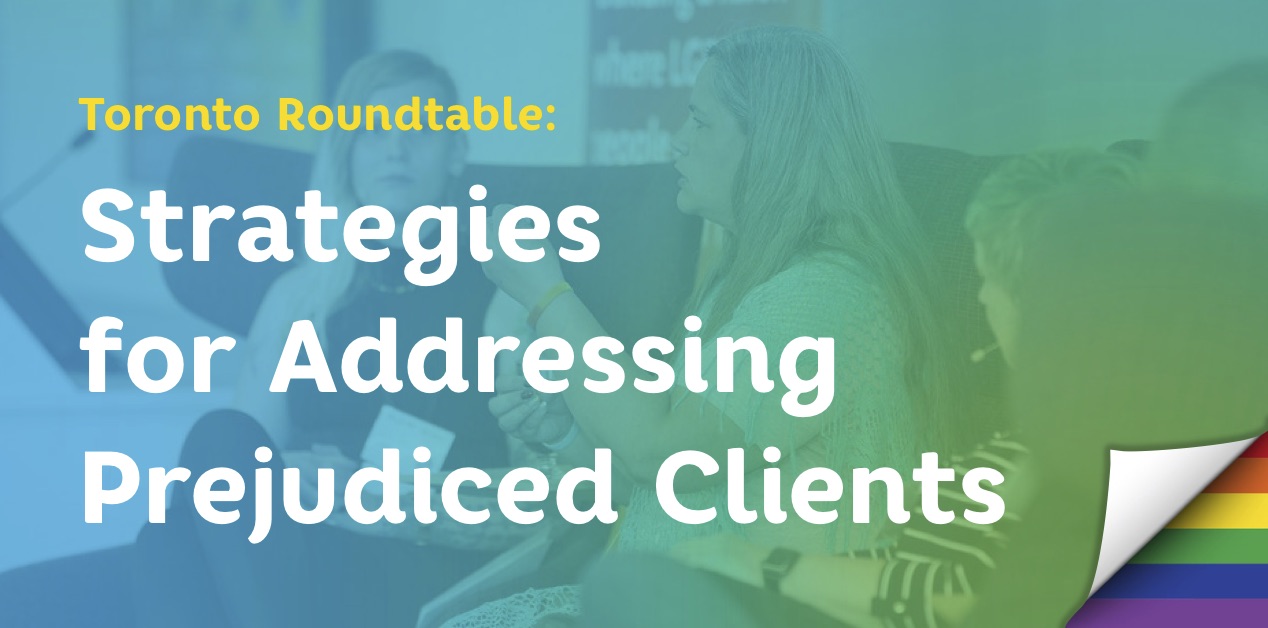 Pride at Work Canada is proud to have the support of Moody's Analytics
One major challenge for inclusive employers is how to address clients who express homophobic, biphobic, transphobic, and other prejudice. This thought-provoking roundtable discussion will focus on what strategies can employers use to support their LGBTQ2+ employees who are experiencing discrimination by clients, and strategies that employees have used when interacting with prejudiced clients.
Pride at Work Canada invites representatives from its network of National and Regional Partners to a roundtable conversation hosted by Moody's Analytics on the morning of Thursday, November 21, 2019 where we will discuss best practices in this difficult situation. For more information or to register (up to two registrants per employer) please contact Jade Pichette at jade.pichette@prideatwork.ca no later than Thursday, November 14, 2019.