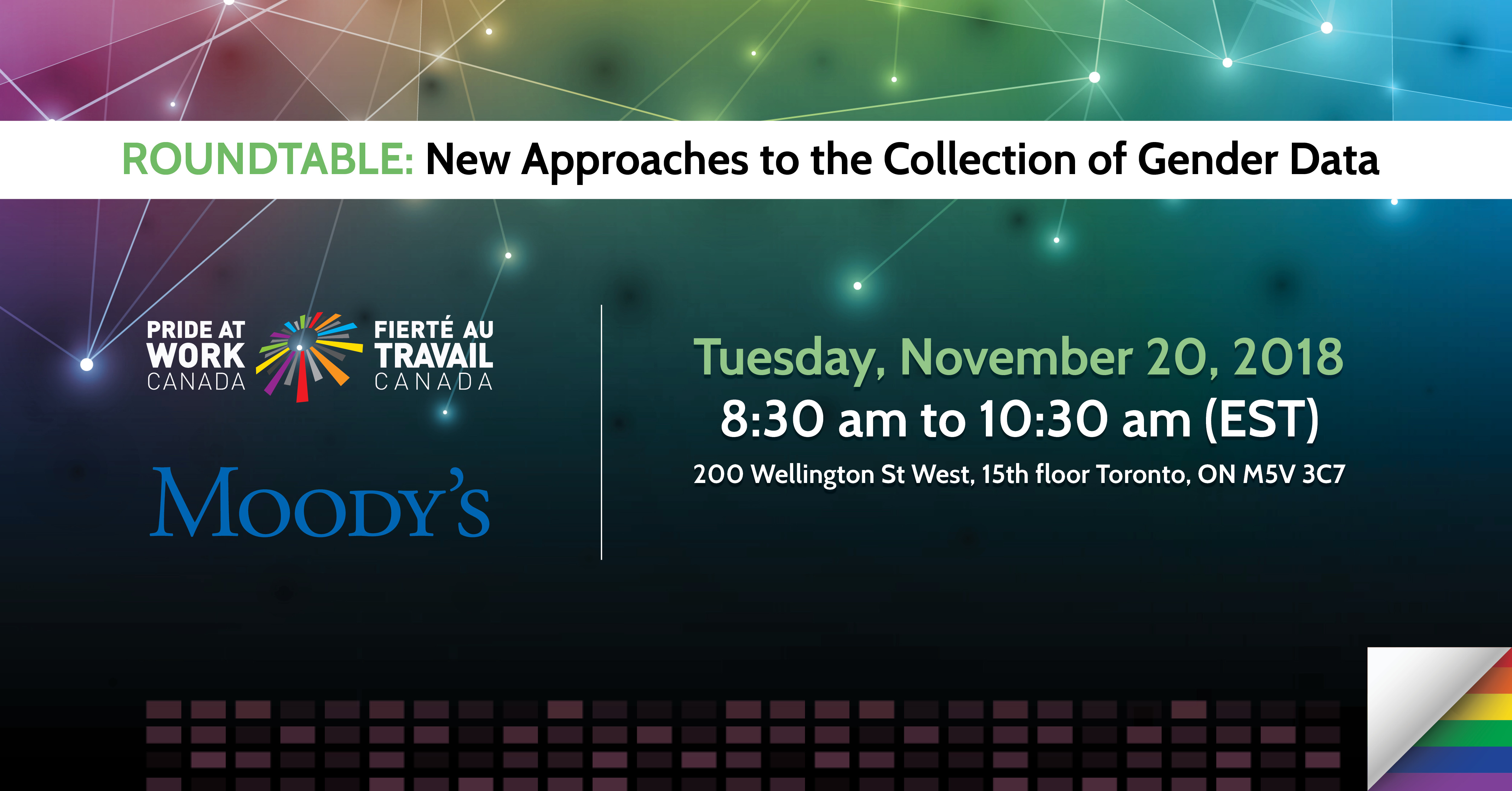 The best employers know that the collection of gender data requires a more sophisticated approach than simple "M or F" checkboxes. However, many struggle to determine when and how to collect information about gender in a way that is inclusive and reliable.
Pride at Work Canada invites representatives from its network of
National and Regional Partners
to a roundtable conversation hosted by 
Moody
's on the morning of Tuesday, November 20, 2018 where we will discuss best practices in this sometimes complicated space.
For more information or to register (up to two registrants per employer) please contact Joe McNamara at
joe.mcnamara@prideatwork.ca
no later than Thursday, November 15, 2018.