Wednesday, May 12, 2021 from 12 PM to 1 PM EDT – this event is exclusive for employees of our Proud Partners and Community Partners.
Pride at Work Canada is proud to have the support of Scotiabank for this event.


Employees of Pride at Work Canada's Proud Partner & Community Partner network are welcome to attend this facilitated conversation about parenting LGBTQ2+ kids, being a LGBTQ2+ parent, and creating safer, innovative, and more imaginative work spaces to support diverse families. Carmel Farahbakhsh is the Executive Director of the Youth Project, a Nova Scotian non-profit organization with the mission to build spaces for LGBTQ2+ youth to feel valued, celebrated, and cared for provincially, will be joined by a very special family to discuss current realities and dream luminous futures for LGBTQ2+ families locally. Kym Sweeney will be joined by her child Elliott in a conversation about their shared experiences and contrasting experiences in navigating school, work, and chosen family/community.
Learning Goals:
The experiences of LGBTQ2+ children and their families
How parents can support their LGBTQ2+ children
How employers can support parents of LGBTQ2+ children in the workplace
Audience:
Parents of LGBTQ2+ kids
Inclusion and Diversity Professionals
LGBTQ2+ Employee Resource Group Members
Presenters:
Photo credit: Wren Tian-Morris


Moderator: Carmel Farahbakhsh (they/them), Executive Director, The Youth Project

Carmel Farahbakhsh (they/them) is a community worker/educator and arts maker based in Kjipuktuk (Halifax). They have collaborated on The Khyber Centre For The Arts board for three years, and are enjoying their new position as co-director of local music festival Everyseeker. They recently transitioned from a five-year term coordinating South House Sexual and Gender Resource Centre to working as the executive director at the Youth Project– seeing a direct link between this community work and access to creative spaces/arts community. Carmel also actively collaborates with local initiatives with the aim to create wider 2SQTBIPOC support systems locally.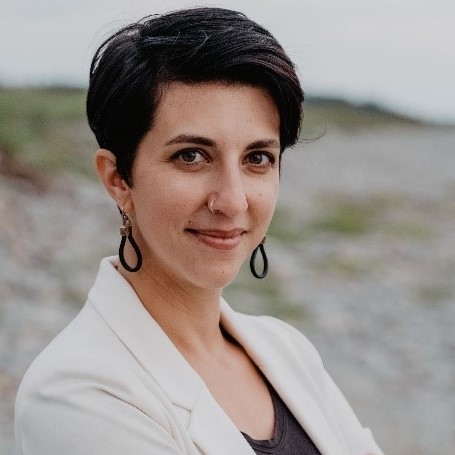 Photo credit: Samson Learn


Presenter: Kym Sweeney (she/her), Staff Lawyer, Nova Scotia Legal Aid

With roots in Yarmouth NS, Kym studied in Ontario before attending Dalhousie law school where she first worked with the LTCA initiative as a summer student. Since graduating in 2017, Kym has worked for a private law firm, a First Nation Band Council and the Provincial Government. Passionate about community justice and equality, Kym serves on the Gender Equity Committee of the Nova Scotia Barrister's Society and is active in supporting 2SLGBTQ+ youth in Nova Scotia. Outside of work Kym enjoys spending time outdoors with her 10-year-old child and two dogs.

Registration for this event has closed.
This event is exclusive for employees of our Proud Partners and Community Partners. If you would like to register after the deadline, please send an email to info@prideatwork.ca.