Wednesday, February 17, 2021 from 12 PM to 1 PM EST – this event is exclusive for employees of our National & Regional Partners.
In this session Black Lives Matter Vancouver co-founder and former organizer, Cicely Belle Blain will discuss the importance of intersectionality in movement building and equity, diversity and inclusion work. Black Lives Matter has long been a champion of liberating all marginalized people and offers poignant and powerful teachings on intersectional liberation. Let's unpack how these tools and teachings can translate into our workplaces, communities and shared spaces.
Learning Goals:
Understanding intersectionality in the workplace
How the Black Lives Matter movement impacts the workplace
Addressing anti-Blackness in LGBTQ2+ inclusion work
Audience:
Inclusion and Diversity professionals
Employee Resource Group members
Community engagement professionals
Presenter: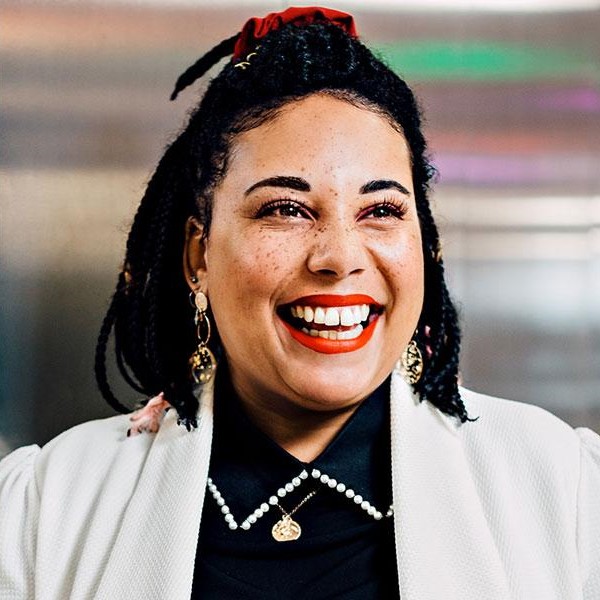 Cicely Belle Blain (they/them), CEO, Cicely Blain Consulting
Cicely Belle Blain is a Black/mixed, queer femme from London, UK now living on the lands of the Musqueam, Squamish and Tsleil-Waututh people. Their ancestry is a mix of Gambian (Wolof), Jamaican and English. At the heart of all their work, Cicely Belle harnesses their passion for justice, liberation and meaningful change via transformative education, always with laughter, and fearlessly in the face of systemic oppression.
They are noted for founding Black Lives Matter Vancouver and subsequently being listed as one Vancouver's 50 most powerful people in both 2018 and 2020 and BC Business's 30 under 30. They are now the CEO of Cicely Blain Consulting, social justice-informed diversity and inclusion consulting company with over 500 clients across North America, Europe, Asia and Africa.
Cicely Belle is an instructor in Executive Leadership at Simon Fraser University and the author of Burning Sugar (Arsenal Pulp Press, 2020).
Registration for this event has closed.
This event is exclusive for employees of our National & Regional Partners. If you would like to register after the deadline, please send an email to info@prideatwork.ca.