Wednesday, January 13, 2021, from 12 PM to 1 PM EST – this event is exclusive for employees of our National & Regional Partners.
During this presentation, Sara Wolfe will discuss the opportunities to decolonize approaches to inclusion and diversity efforts, and the lived realities of Two-Spirit and LGBTQ+ Indigenous people in employment and service delivery. Integrating decolonization approaches into gender expression, gender identity, and sexual orientation inclusion will be more effective in creating organizational change. Concrete examples of how to integrate Indigenous ways of knowing into action.
What is Decolonization?
"Decolonizing is undoing colonial impacts including surfacing our assumptions and beliefs as well as the ways we learned them. It is the unencumbering of colonial narratives and impacts towards our best, actual, selves."
From—Decolonizing First: a liberating guide & workbook for peeling back the layers of neocolonialism by Ta7talíya Michelle Nahanee
Learning Objectives:
Indigenous approaches to inclusion and diversity
How to decolonize and Indigenize inclusion and diversity
The realities of Two-Spirit & LGBTQ+ Indigenous people in employment
Audience:
Inclusion and Diversity Professionals
Employee Resource Group Leads
Indigenous Relations Professionals
Presenter: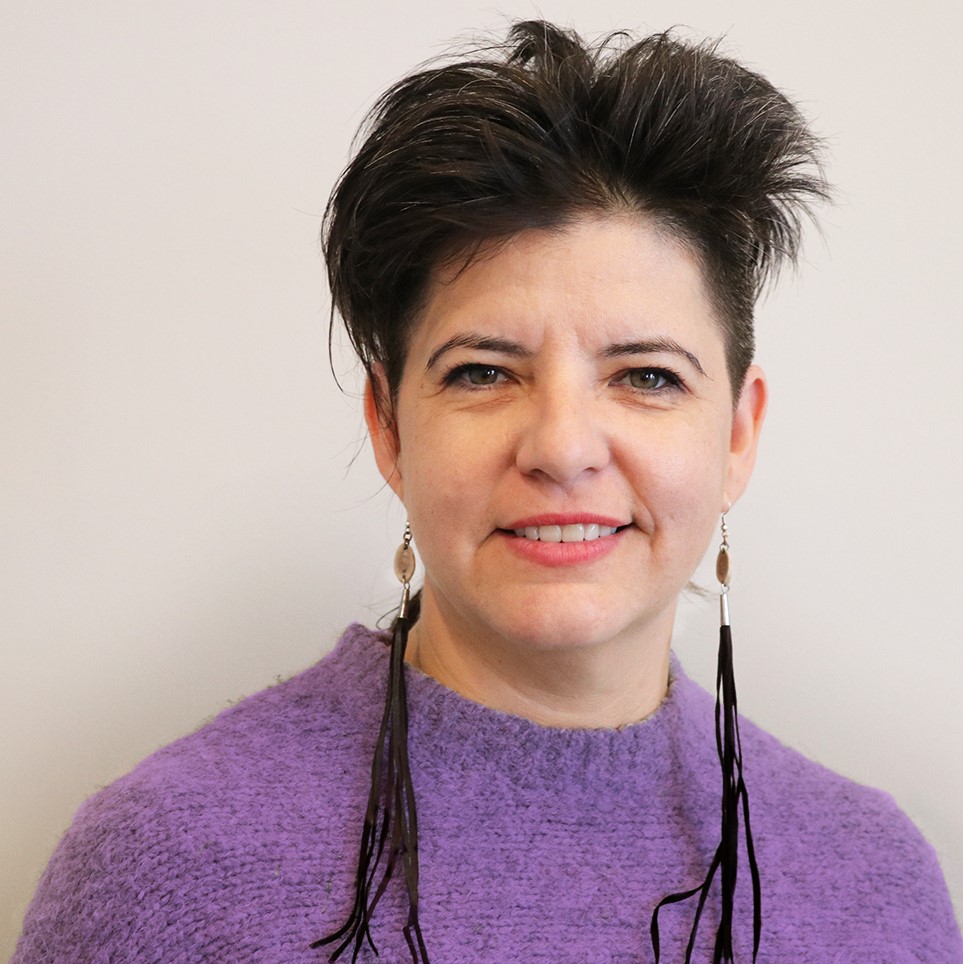 Sara Wolfe (she/her/they), Director, Indigenous Innovation Initiative at Grand Challenges Canada
Sara is Anishinawbe from Brunswick House First Nation in Northern Ontario. She is a Registered Nurse, a Registered Midwife and holds a master's in business administration (MBA) from the Rotman School of Management. Working more than two decades primarily in sexual and reproductive health, Sara was the founder and managing director of Seventh Generation Midwives Toronto, and co-led the development and implementation of the Toronto Birth Centre, Canada's first mainstream healthcare facility to use an Indigenous governance and leadership framework.
Today, she is the Director for the Indigenous Innovation Initiative, an innovation platform dedicated to supporting Bold Ideas with Big Impact®. It is one of the largest impact investors in Canada, supporting innovators and communities to identify and solve their own challenges, drive inclusive growth and improve peoples' lives through Indigenous innovation. Their inaugural program is to advance Indigenous gender equality through innovation and social entrepreneurship.
Registration for this event has closed.
This event is exclusive for employees of our National & Regional Partners. If you would like to register after the deadline, please send an email to info@prideatwork.ca.