Tuesday, November 17, 2020 from 12 pm to 1:30 pm EST – this event is free and open to the public.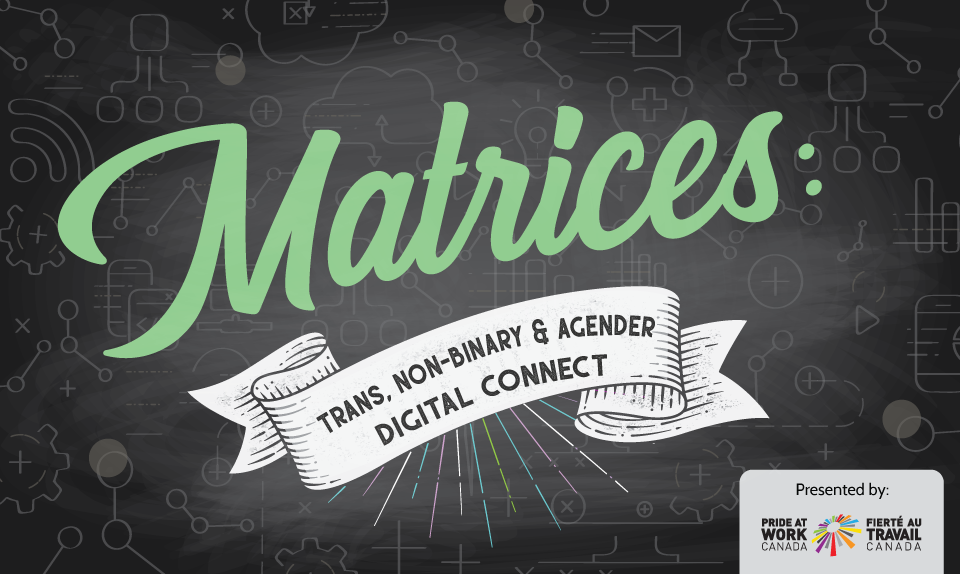 Pride at Work Canada is proud to present Matrices: Trans, Non-Binary & Agender Digital Connect a free networking event for trans, nonbinary, and agender professionals and jobseekers! Building on the momentum from the Toronto Trans, Non-Binary and Agender Networking Breakfast and Rendez Vous: Women x Non-Binary Digital Connect, this event will bring together professionals and job seekers from across Canada.
Our guest speaker to kick-off our discussion is Soltan Bryce, Head of Growth for Plume, which is a provider of telehealth services to the trans community. Soltan will deliver brief remarks, then the attendees will be placed into 10 random breakout rooms to discuss his story or any other topic (we won't have conversation inspectors). After the breakout room discussions, we'll have a group-share moment to close the session and provide any relevant next-steps.
Presenter: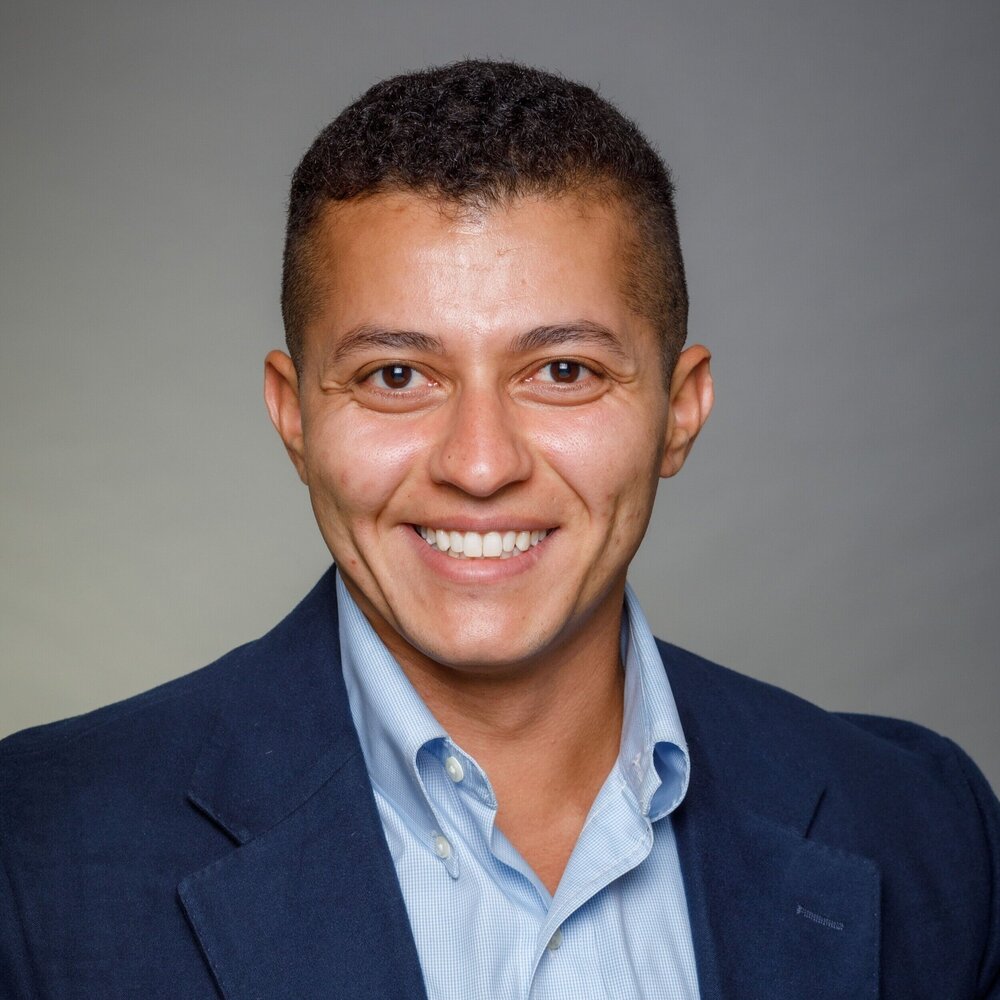 Soltan Bryce (he/him), Head of Growth, Plume
Over the course of his career, Soltan has brought innovation and growth to health care organizations. Through his work at Advisory Board, athenahealth, and now Plume, he has focused increasing affordability, access and equity in care delivery with a focus on the patient financial experience. At Advisory Board, he co-founded and chaired the company's first formal LGBTQ+ employee resource group, OUT @ Advisory Board, where he worked with the company's leadership to revamp the organization's HR and benefits policies to be more inclusive of the LGBTQ+ community, earning the company a 100/100 on its first ever submission to the Human Rights Campaign's Corporate Equality Index.
At athenahealth, Soltan was part of an emerging services team that brought an innovative cloud-based EHR to rural community hospitals and Critical Access Hospitals (CAHs). Through his deep background in revenue cycle, he worked with leadership at athenahealth to develop and launch a data science based performance management professional services offering. His work with Horizon Health was featured in Becker's magazine.
Soltan is a current second-year MBA Candidate and the Co-President of both the Health Care and PRIDE Clubs at Harvard Business School where he is combining his professional mission to increase access to care and his passion for technology with his personal identity and his hope for transformational improvement in trans care. While in school, he has helped launch Plume, a venture-backed medical service that provides gender-affirming care to the trans community through the convenience of a smartphone app. In his role as Head of Growth at Plume, he has grown the active member base rapidly and continues to add hundreds of patients a month. Soltan has led through a community-first growth model, actively building partnerships with key LGBTQ+ and trans serving organizations from the grassroots to national level. His mission is to make healthcare in America more accessible, equitable and affordable for everyone.
Why is this event taking place?
While many events and networks are inclusive of trans, non-binary and agender people there are questions and discussions unique to these community members and their experiences. Pride at Work Canada seeks to create space for professional and job-seeking trans, non-binary and agender people to find support from and make connections with one another. We hope to be responsive to the needs and suggestions expressed by our attendees as this feedback helps to shape future events.
Who should attend?
The purpose of this event is to provide space for folks who identify as trans, non-binary and agender. There is no desire to monitor anyone's gender or create barriers to entry. If you come to this event you will be welcome. While the support of people who identify as allies to trans people and communities is always appreciated please remember that the best support sometimes comes in the form of leaving space for people to connect around their shared identities and lived experiences.
Who can answer my questions about the event?
Please direct questions about this event to Jade Pichette at jade.pichette@prideatwork.ca. You may also contact info@prideatwork.ca with questions about any Pride at Work Canada events and activities.