Tuesday, March 16, 2021 from 12 pm to 1:30 pm EDT – this event is free and open to the public.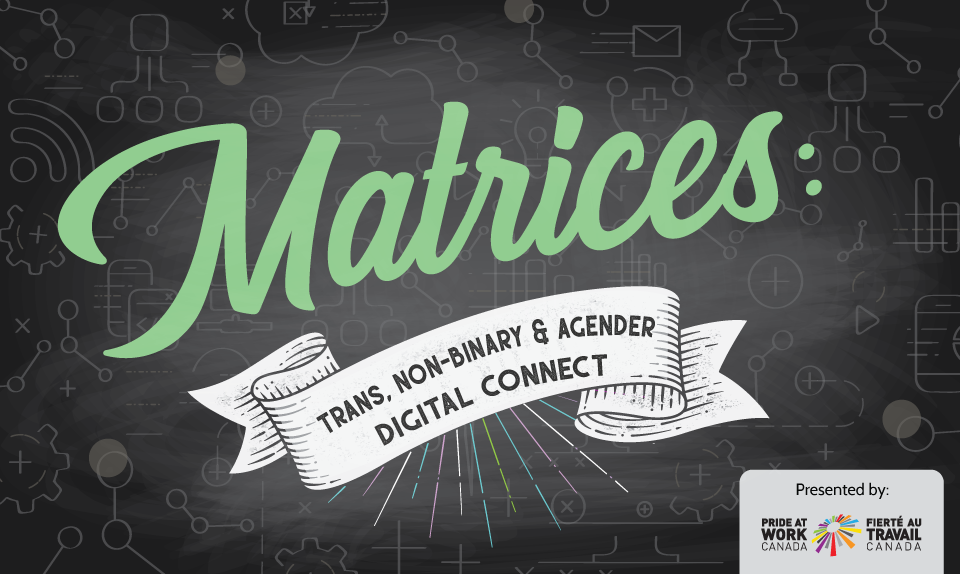 Pride at Work Canada is proud to present the second installment of Matrices: Trans, Non-Binary & Agender Digital Connect, a free networking event for trans, non-binary, and agender professionals and jobseekers! Building on the momentum from the recent Toronto Trans, Non-Binary and Agender Networking Breakfast and Rendez Vous: Women x Non-Binary Digital Connect, this one will again bring together individuals across Canada.
Kicking-off our discussion is guest speaker Diséiye Thompson, a fashion designer whose work has wowed audiences at scaled events like Toronto Fashion Week, as well as private fashion shows. Diséiye will deliver their brief remarks, and then the attendees will be placed into 10 random breakout rooms to discuss their story or any other topic (we won't have conversation inspectors). After the breakout room discussions, we'll have a group-share moment to close the session and provide any relevant follow-ups.
Presenter: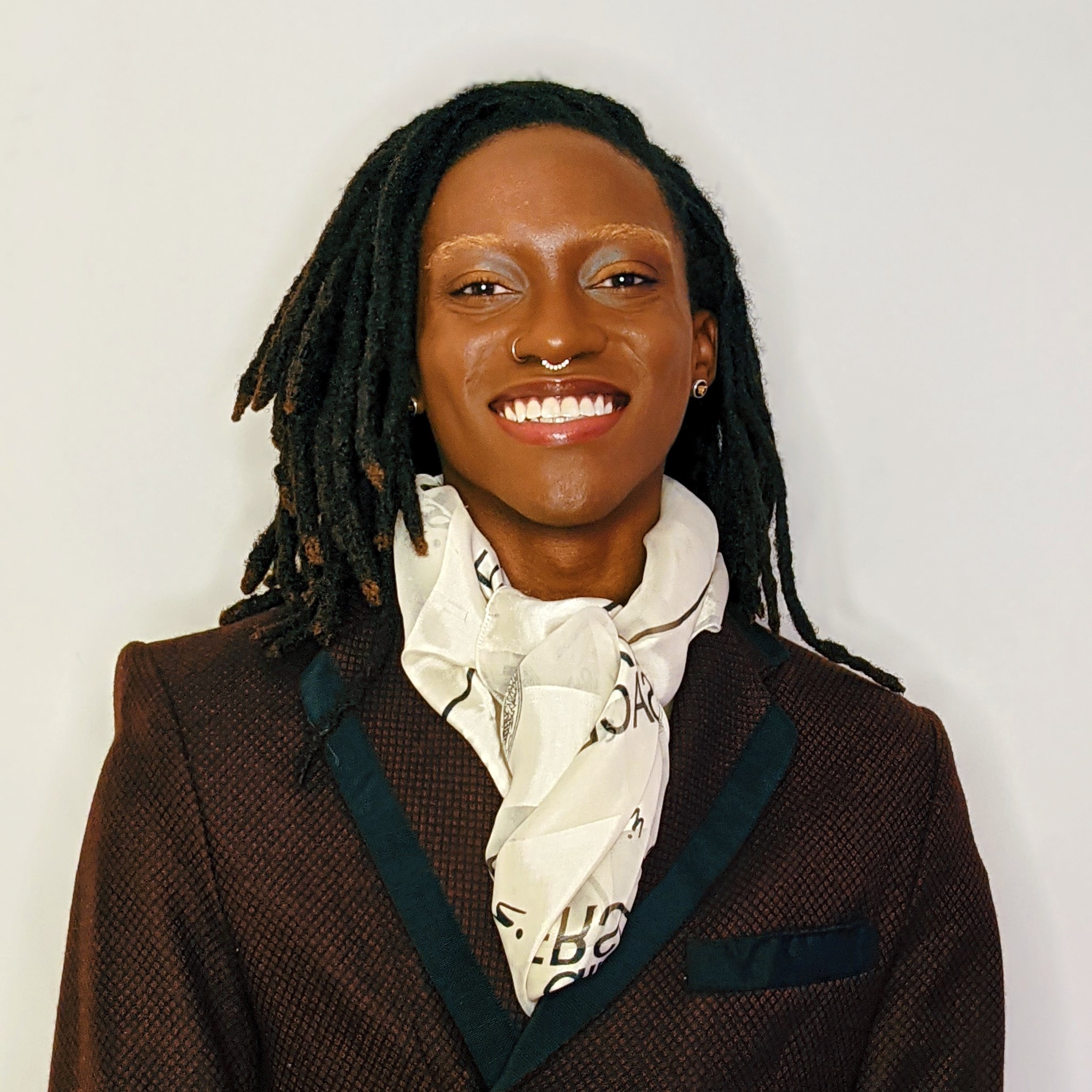 Diséiye Thompson (they/them), Fashion Designer, DISÉIYE
Born and raised in Nigeria, Diséiye from an early age was drawn to the craftsmanship of tailoring, learning from their mother's tailor to repurpose scraps of fabrics into garments for their siblings. Moving to Toronto at age 15, they studied Contemporary Arts at Ryerson University and classically trained in design at The Toronto Academy of Design, later graduating in 2016 and showcasing their final collection at Toronto Fashion Week and the Fly Beyond Cancer Benefit, which raised funds for survivors.
Drawing inspiration from their Nigerian heritage; Diséiye's design aesthetic highlights the exuberance and vibrancy of their culture in both colour and silhouette. Diséiye also draws inspiration from the ballroom community which they have been part of since 2016; this has been an avenue for expressing themselves via dance as well as a platform to explore and showcase their creativity.
Diséiye has continued to hone their design skills and techniques during an apprenticeship with Greta Constantine and designing for Lea-ann Belter Bridal. They also created their own clothing line, which was showcased inFashion Art Toronto and Brosche Bridal. Diséiye currently specializes in customized clothing and celebrity styling; working on music videos and live performances for artists like Aiza and DVSN.
Why is this event taking place?
While many events and networks are inclusive of trans, non-binary and agender people there are questions and discussions unique to these community members and their experiences. Pride at Work Canada seeks to create space for professional and job-seeking trans, non-binary and agender people to find support from and make connections with one another. We hope to be responsive to the needs and suggestions expressed by our attendees as this feedback helps to shape future events.
Who should attend?
The purpose of this event is to provide space for folks who identify as trans, non-binary and agender. There is no desire to monitor anyone's gender or create barriers to entry. If you come to this event you will be welcome. While the support of people who identify as allies to trans people and communities is always appreciated please remember that the best support sometimes comes in the form of leaving space for people to connect around their shared identities and lived experiences.
Who can answer my questions about the event?
Please direct questions about this event to Jade Pichette at jade.pichette@prideatwork.ca. You may also contact info@prideatwork.ca with questions about any Pride at Work Canada events and activities.
Limited number of participants.
Registration for this event has closed.