COVID-19 is having a major impact on all workers, but what about the specific needs of LGBTQ2+ employees? This facilitated virtual discussion will address the direct and secondary impacts the current global health crisis is having on LGBTQ2+ people in Canadian workplaces. Participants can expect actionable takeaways on how to mitigate each of the challenges discussed.
The discussion will include two different groups of registrants: those who would like to be a panelist, and those who wish to be observers. If you wish to be a panelist please get in touch stating your current role and how it relates to the topic, as the number of panelists will be limited to encourage ease of discussion and state your experience base. The panelist positions will be limited, and will be based on keeping issues of inclusive representation and experience in mind. There will be no limit to the number of observers, who will have the opportunity to submit questions via chat. This discussion will be facilitated by Pride at Work Canada's Manager of Programs Jade Pichette. To apply to be a panelist email Jade Pichette at jade.pichette@prideatwork.ca.
Committed Panelists Include: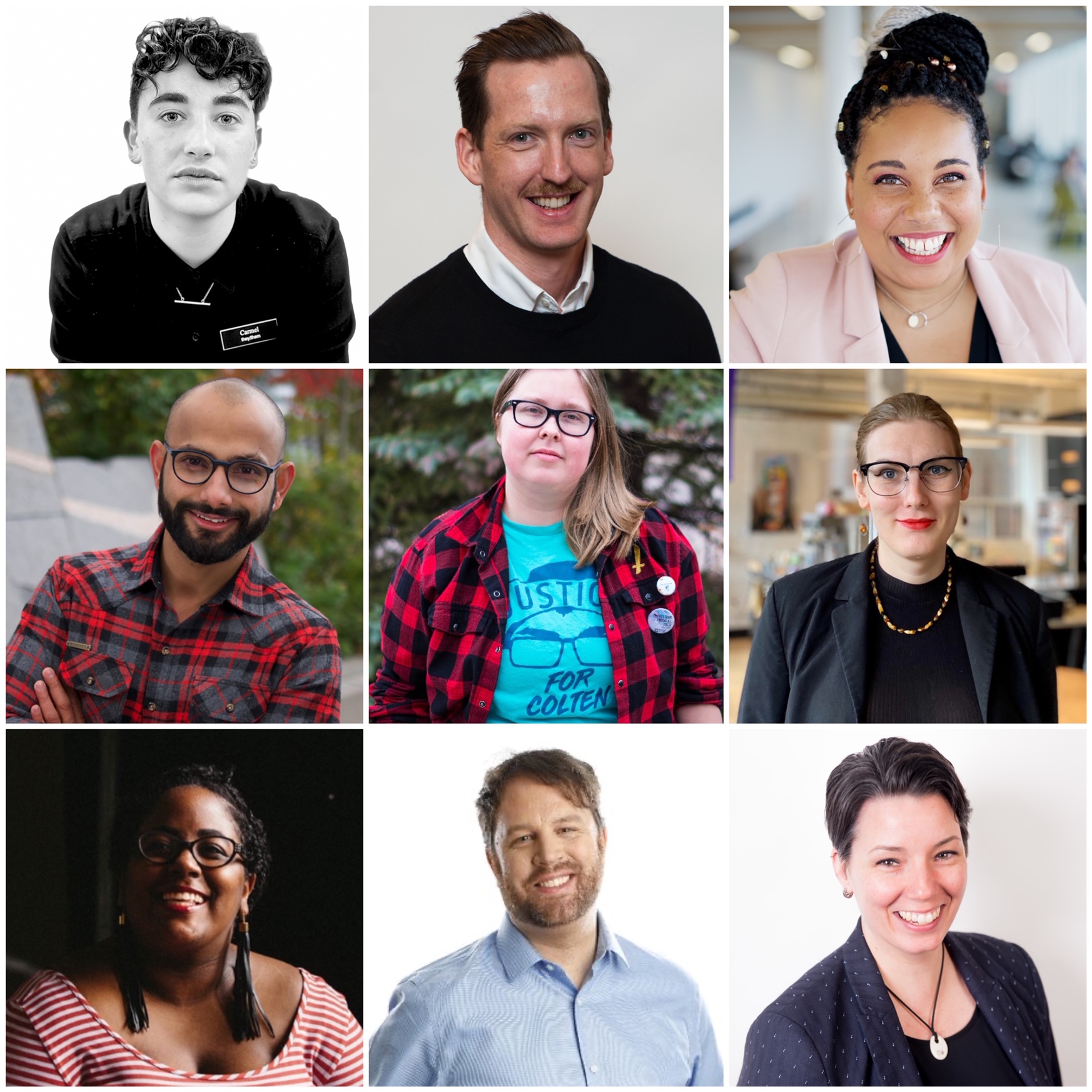 Carmel Farahbakhsh (they/them)
Support and Advocacy Coordinator, The Youth Project [Halifax, NS]
Colin Druhan (he/him)
Executive Director, Pride at Work Canada [Toronto, ON]
Cicely Belle Blain (they/she)
CEO, Cicely Blain Consulting [Vancouver, BC]
Deepak Kashyap (he/him)
Counselling Therapist and Diversity & Inclusion Expert, Toronto Mindfulness Centre [Toronto, ON]
Jacq Brasseur (they/them)
Executive Director, UR Pride Centre for Sexuality & Gender Diversity [Regina, SK]
Karine-Myrgianie Jean-François (she/her)
Director of Operations and Projects, DisAbled Women's Network of Canada [Montreal, QC]
Michael Erickson (he/him)
Co-owner, Glad Day Bookshop [Toronto, ON]
Terri Eklund (she/her)
Educational Developer, Southern Alberta Institute of Technology [Calgary, AB]
Registration for this event has closed.
If you would like to register after the deadline, please send an email to info@prideatwork.ca.