June 17, 2020 – 12:00 PM – 1:00 PM EDT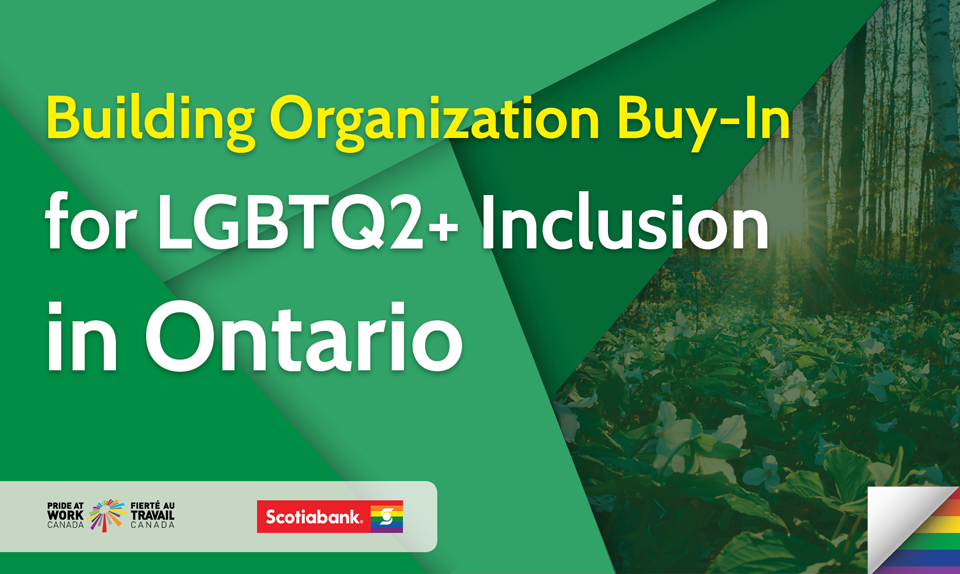 Pride at Work Canada is proud to have the support of Scotiabank for this event.

This discussion will bring together employees of Pride at Work Canada's National and Regional Partner Network to discuss ongoing issues for LGBTQ2+ communities in Ontario's workplaces. Attendees will connect with fellow employee resource group (ERG) leaders, human resources professionals, and diversity and inclusion practitioners. We will explore ongoing challenges for LGBTQ2+ people specific to the legislative landscape and culture of Ontario. We may not be able to network in person this Pride season, but we hope to build a truly celebratory atmosphere for this event. Attendees are encouraged to join with their computer video and show their Pride colours by dressing brightly in red, orange, yellow, green, blue or violet!
To register for this session please register at info@prideatwork.ca (send your first name, last name, employer, job title/position).