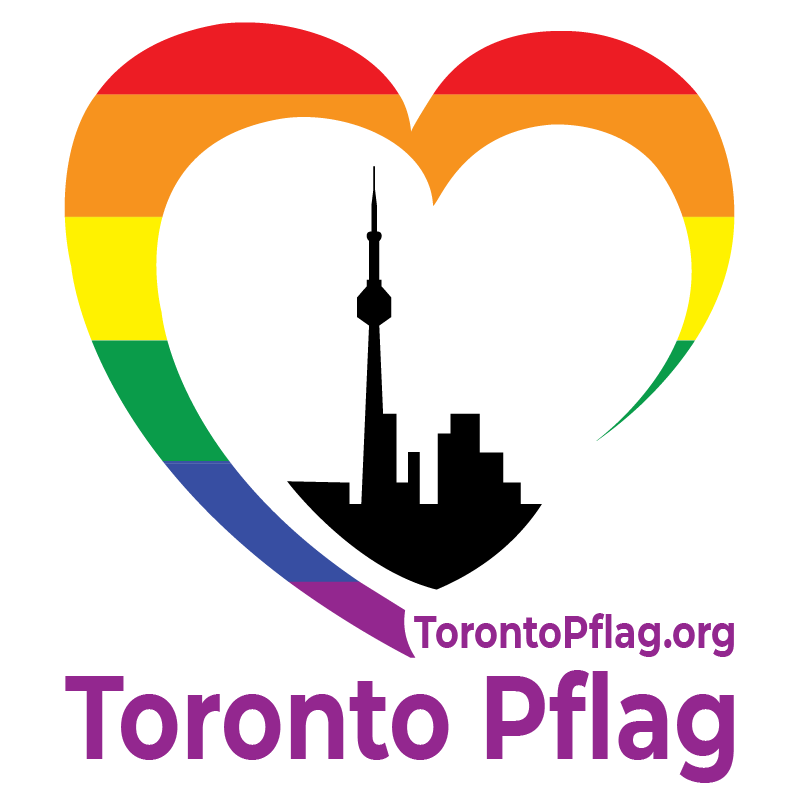 Toronto Pflag is a volunteer-run, registered charitable organization. Through support, education and advocacy, we work to create a more accepting society for LGBTQ+ individuals and their families, friends and allies. We offer three in-person monthly support meetings for LGBTQ+ community members, their families and friends. We also provide 7 day/week telephone support, 9am-9pm. In addition, we are a partner of the TDSB, and speak to students and staff from elementary through high school, as well as colleges, universities, summer camps, hospitals, etc. We also present at corporations, organizations, firms and businesses when we are invited to share our knowledge and experiences.
Toronto Pflag Mission statement
Toronto Pflag promotes the health and well-being of LGBTQ+ persons, their families and fiends through support, education and advocacy. Toronto Pflag provides opportunities for dialogue about sexual orientation and gender identity, and acts to create a society that is healthy and respectful of all human beings.