Red Deer Queer Community Association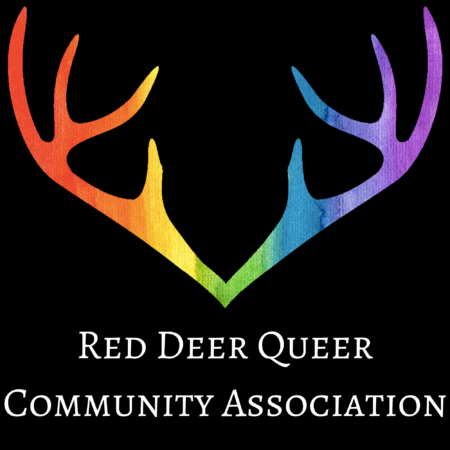 Red Deer Queer Community Association
Phone: 587-877-8297
reddeerqueercommunity@gmail.com

Facebook
Instagram
Twitter
Linkedin
Mission Statement
Empowering 2SLGBTQIA+ youth and adults through community-building and education initiatives to draw the community as a whole out of social marginalization, isolation, and discrimination.
Vision
To provide a safe and inclusive space for 2SLGBTQIA+ youth and adults
Service Area
Red Deer Queer Community Association
services are available in Red Deer, AB and surrounding areas within Central Alberta
Objectives
To build a foundation of community through the sustained development and implementation of events and initiatives.
To provide assistance to individuals within the community who are undergoing the legal name change process.
To increase general awareness among all categories of people on 2SLGBTQIA+ health and related problems, with specific attention to youth.
To work with businesses and government bodies in implementing 2SLGBTQIA+ inclusive practices within their own organizations.
To increase collaboration plans with other organizations, bodies or individuals whether municipal, provincial, or national but having advocacy strategies for a similar cause as laid in our constitution.
To provide a space for 2SLGBTQIA+ youth and adults alike to be themselves.
Services
Regularly scheduled community events and meetups for queer youth and adults
Support groups held weekly for 2SLGBTQIA+ youth and adults
Workshops on 2SLGBTQIA+ inclusivity for businesses and organisations
Month-long June Pride celebrations