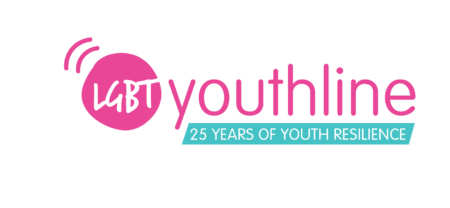 LGBT YouthLine
P.O. Box 73118, Wood Street PO
Toronto, ON, M4Y 2W5
416.962.2232
Toll Free: 1-888-687-9688
Contact page
Our Mission
LGBT YouthLine is a Queer, Trans, Two-Spirit* youth-led organization that affirms and supports the experiences of youth (29 and under) across Ontario. We do this by:
Providing anonymous peer support and referrals;
Training youth to provide support to other youth; and
Providing resources so youth can make informed decisions.
Peer Support HelpLine
For over 25 years,
LGBT YouthLine
has been providing confidential and anonymous support to thousands of 2SLGBTQ+ youth across Ontario. Youth (29 & under) can call, text, or chat to speak with a peer support volunteer six nights a week. All our HelpLine volunteers are trained peer supporters aged 16-29, coming from a diversity of 2SLGBTQ+ identities and lived experiences. Our current hours are:
Sunday to Friday
Text: 4 pm – 9:30 pm EST, at 647-694-4275
Chat: 4 pm – 9:30 pm EST, at youthline.ca
Youth Leadership Programs
The Provincial Youth Ambassador Project (PYAP)
brings together 2SLGBTQ+ youth from across the province to increase 2SLGBTQ+ programming and supports in their local regions, strengthen leadership skills, and build networks amongst 2SLGBTQ+ youth. PYAP strives towards building communities that are not only safe and inclusive of 2SLGBTQ+ youth, but also free from systemic barriers and violence.
YouthOrganize
brings together 2SLGBTQ+ youth within the Peel and Halton regions to increase 2SLGBTQ+ programming, supports, and advocacy initiatives. In small pods, YouthOrganize volunteers create and/or continue organizing initiatives. Volunteers have access to skill-based training, virtual community building, ongoing staff support, and project funding to see their community projects take shape. Through building relationships and engaging with local 2SLGBTQ+ service providers and community members, YouthOrganize volunteers learn about leadership, skill-building, and community outreach.